House in Tidewater Virginia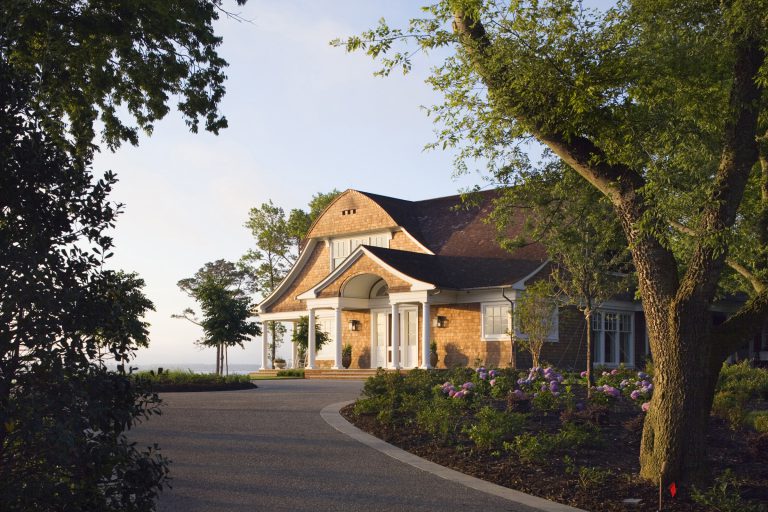 "The wooded headland property surrounding this shingled house has panoramic views of Hampton Roads and the James River. Capitalizing on the prominence of its site, our design opens views in at least two directions from most rooms; set mostly at ground level, it maximizes the sense of flow between inside and out."

Roger Seifter, Project Partner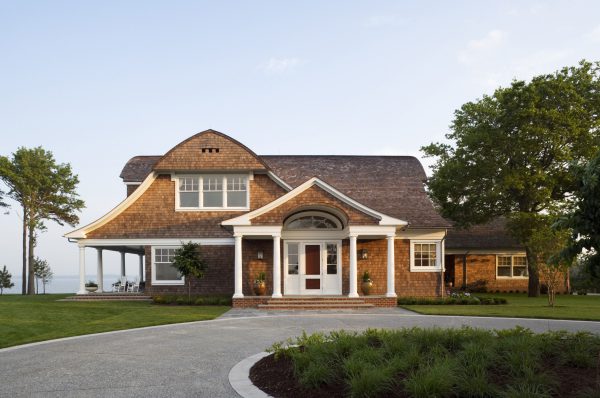 The gently bowed main roofs of the house borrow from the area's shipbuilding traditions. Exterior detailing combines picturesque elements of the Shingle Style with the Georgian vocabulary of eighteenth- and nineteenth-century Tidewater farmhouses. Inside and out, such materials as hand-molded brick and heart pine floors tie the house more closely to its region. At its southern end the composition is anchored by a tower which affords panoramic views and recalls the historic lighthouses up and down the coast.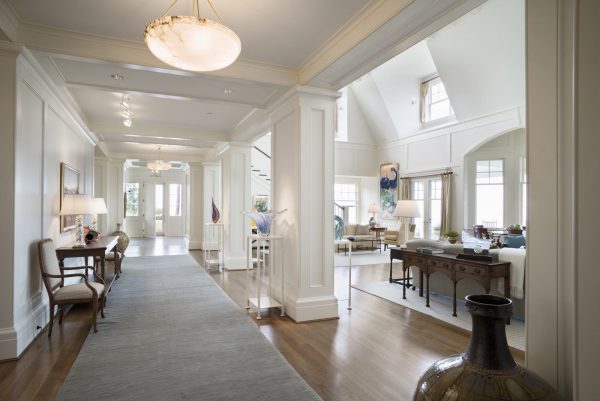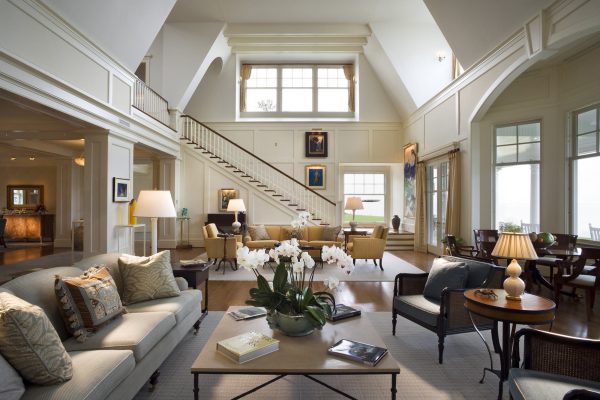 The double-height living room is, in effect, a great hall anchored by the main stair at one end and the fireplace at the other. The intense sun is diffused into the room by a deep covered porch overlooking the lawn and water views.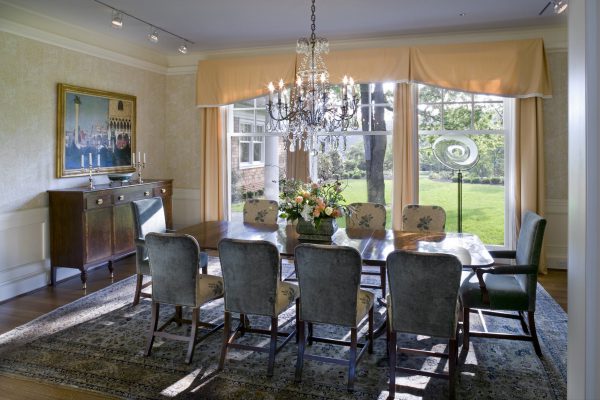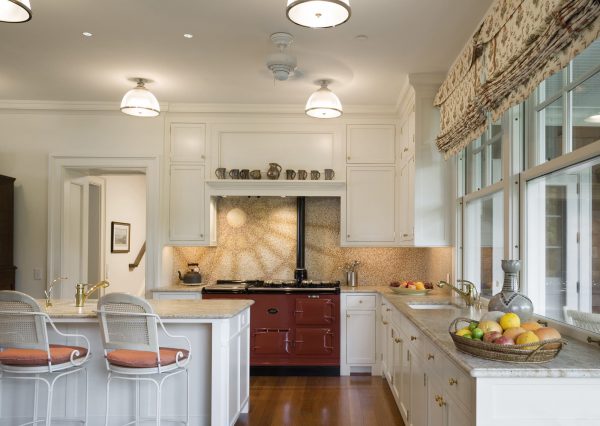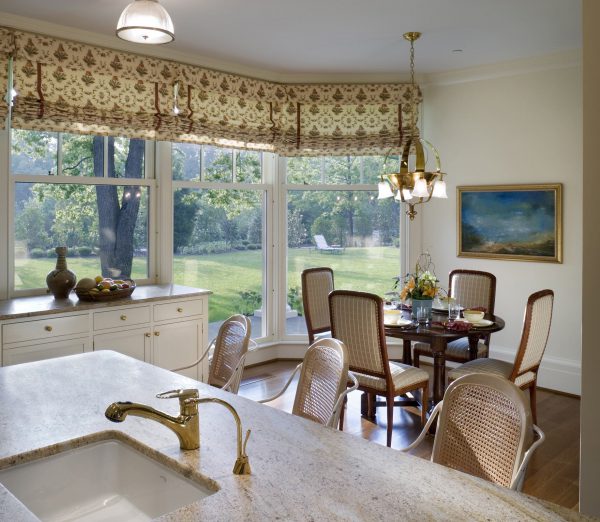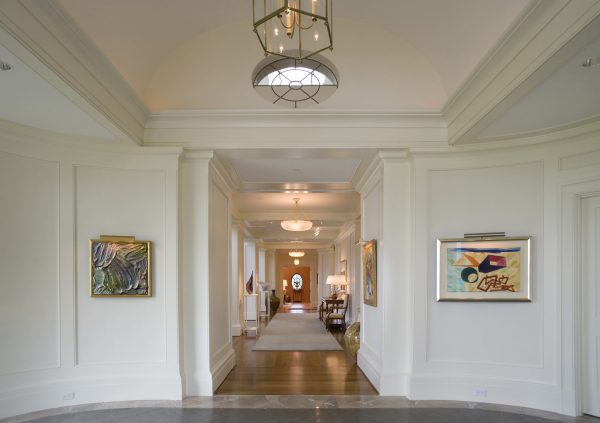 The house was specifically planned as a living environment for the owners' collections. A wide gallery establishes an axis of circulation from the front door to the library, with the principal rooms opening off either side. Directly above it extends a similarly-scaled gallery, top-lit by a concealed skylight.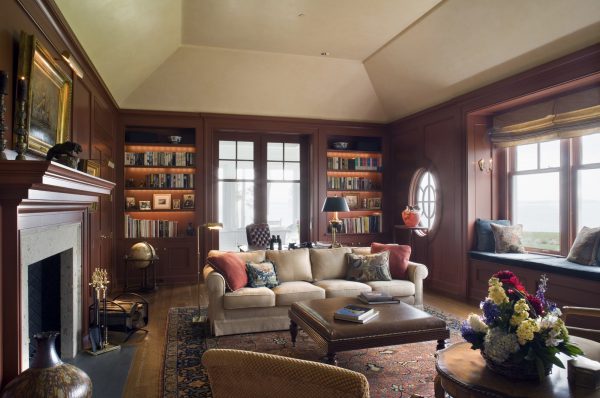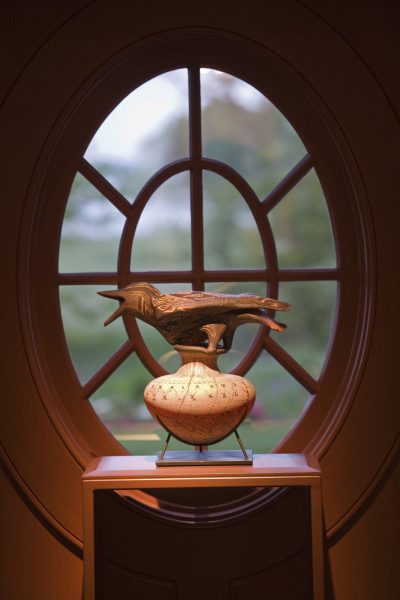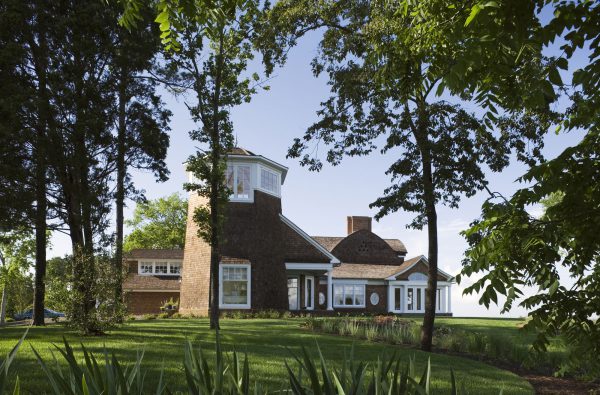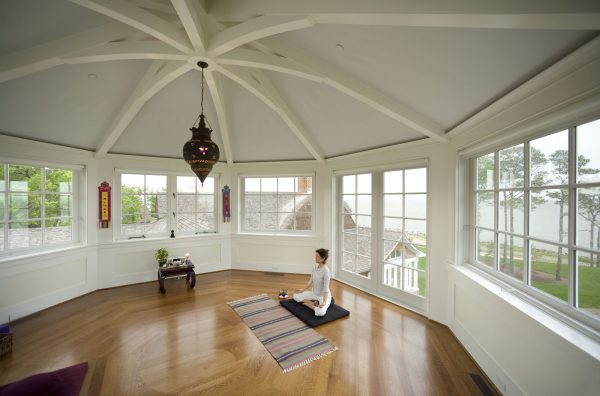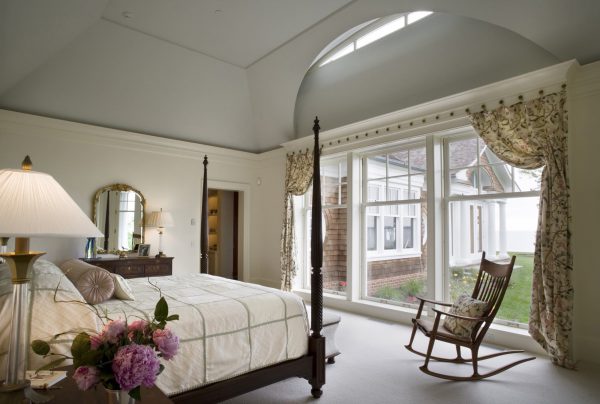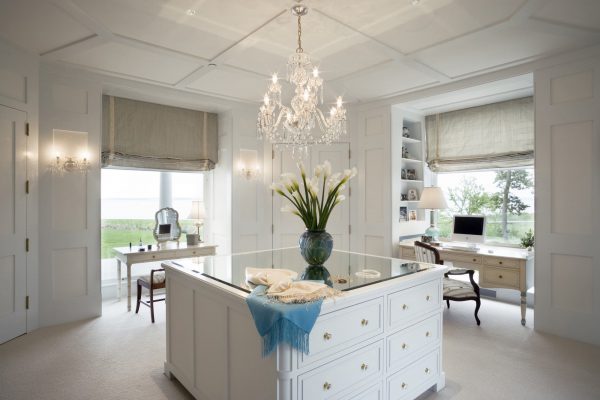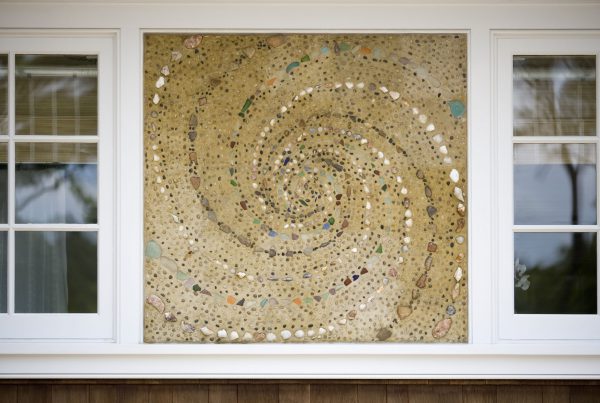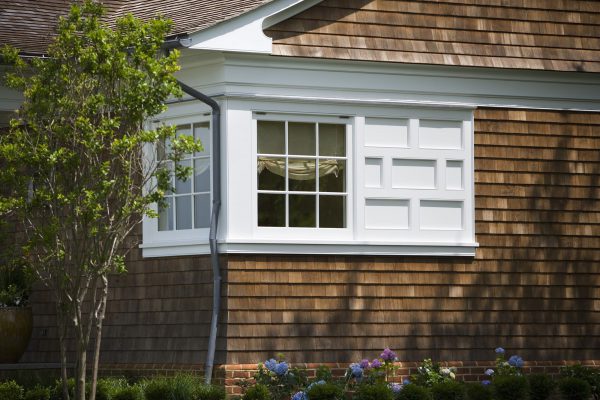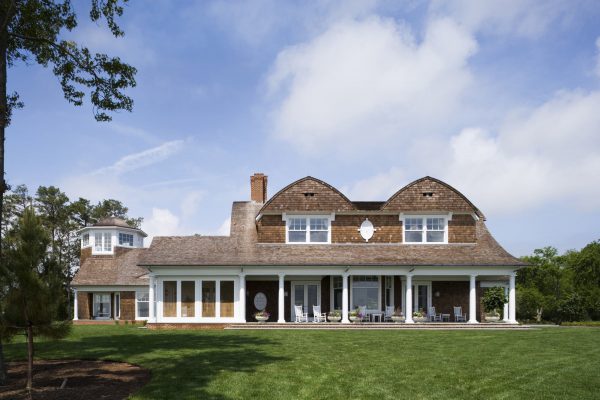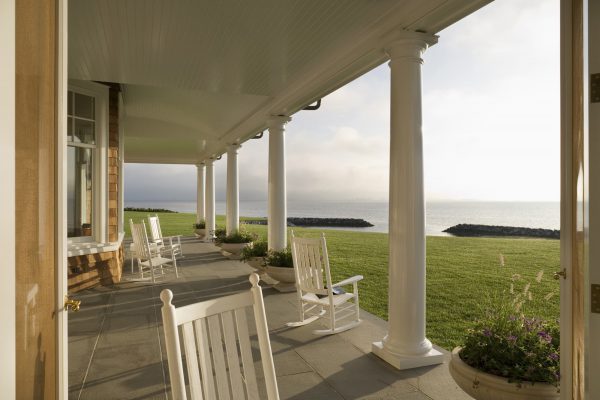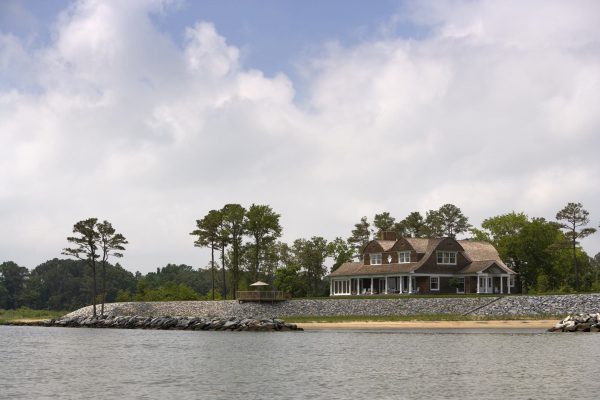 Project Partner: Roger H. Seifter
Interior Design: Robert A. M. Stern Interiors
Landscape Design: Ann P. Stokes Landscape Architects
Photography: Peter Aaron / OTTO