House in Southern California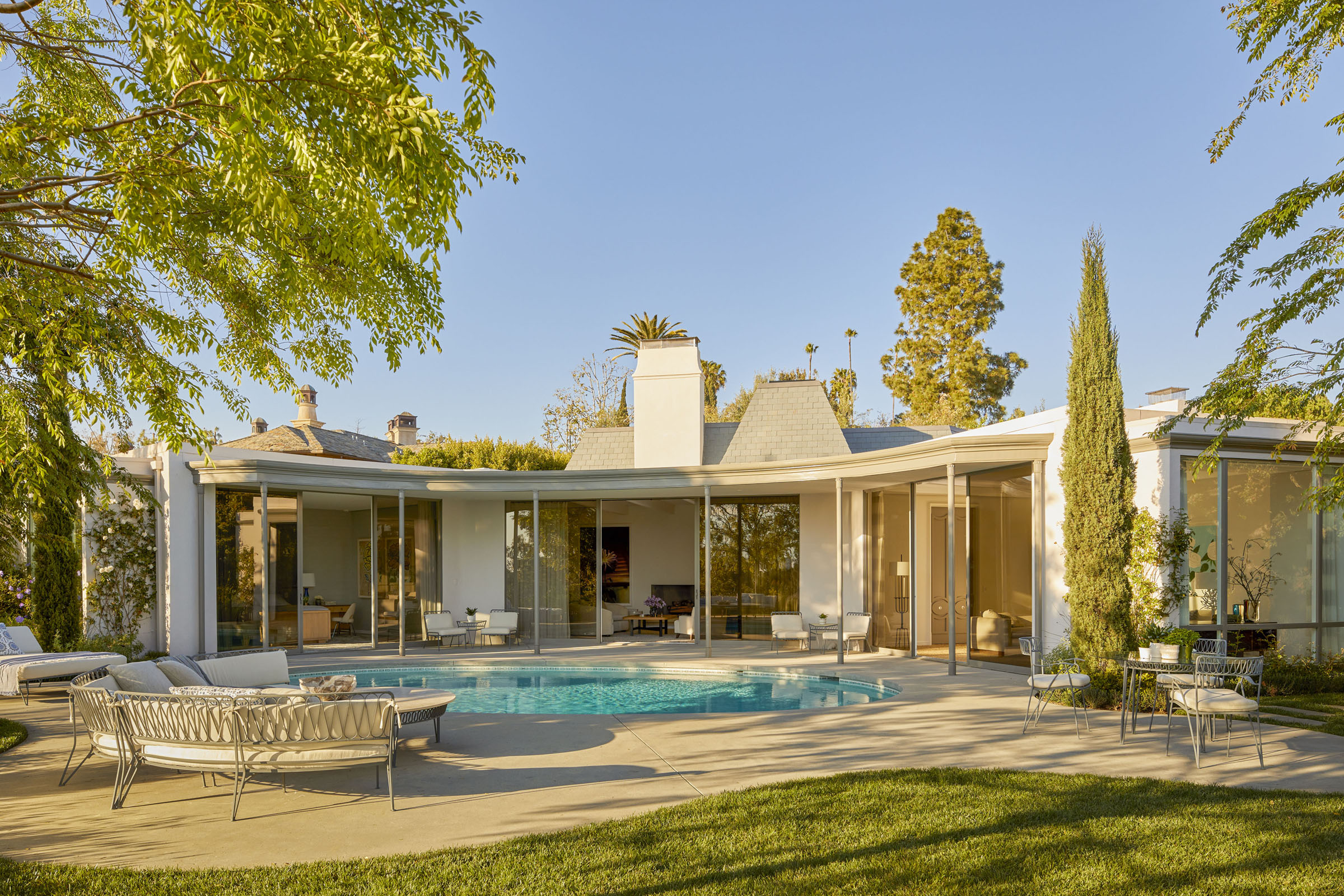 John Elgin Woolf (1908–1980) was a sought-after Hollywood architect active during the 1950s and 1960s, experimenting with historical styles and traditional forms at a time when other Angeleno architects were deep into modernism. Woolf 's houses were full of character and theatrical in spirit, juxtaposing scale like stage sets; stylistically they combined classical elements in a confected mix that we now call Hollywood Regency. That style is wonderfully embodied in this house, designed for the actress Eleanor Parker but later owned by Woolf himself. Our clients, with whom we had previously worked on various projects, enlisted us to update the house and to eliminate ill-conceived "improvements" by previous owners.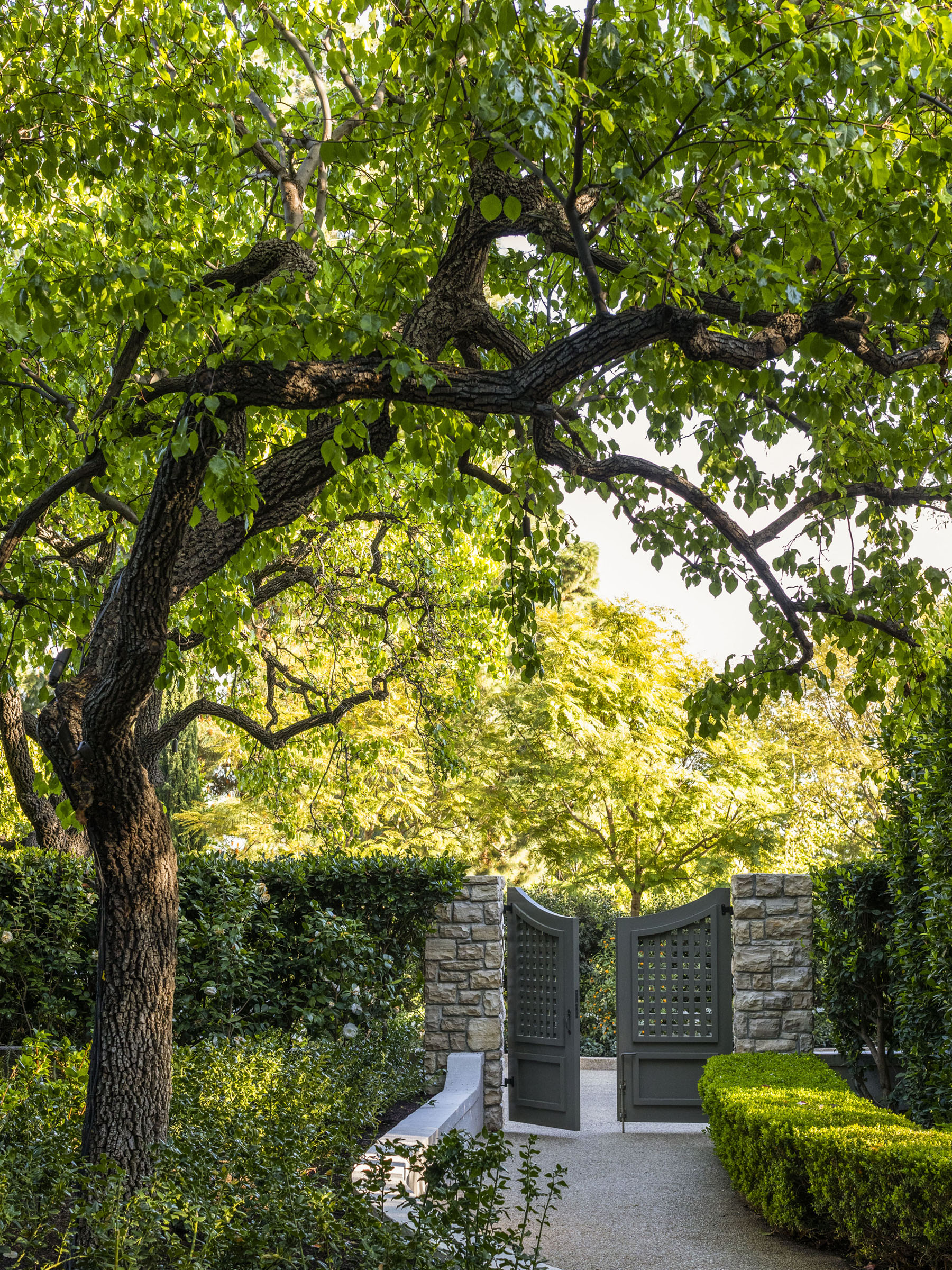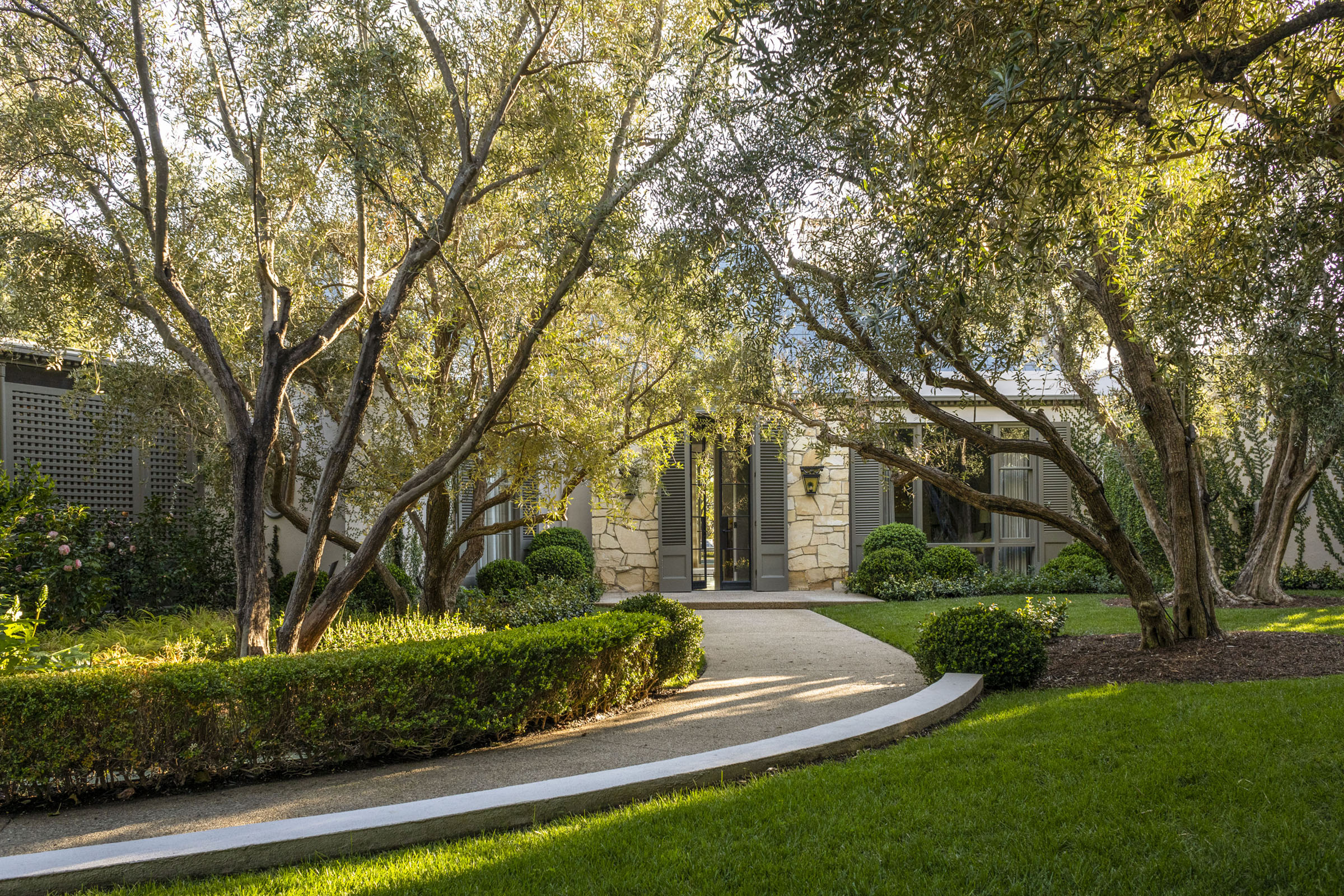 "This was a project of love for our clients, for us, and for our extended team: we all shared a determination to appreciate and ultimately to enhance the integrity of an unusual house by an underappreciated architect." – Roger Seifter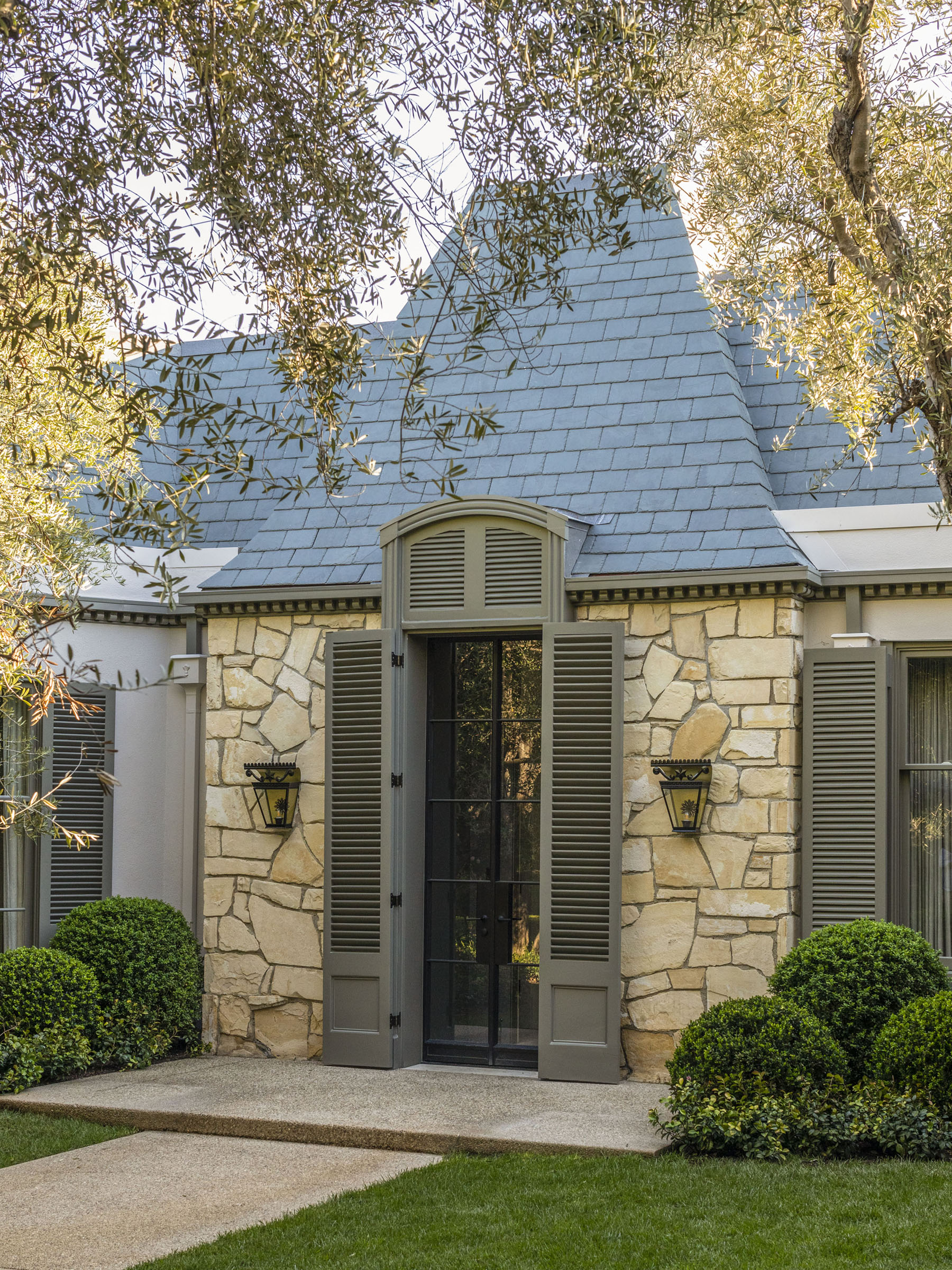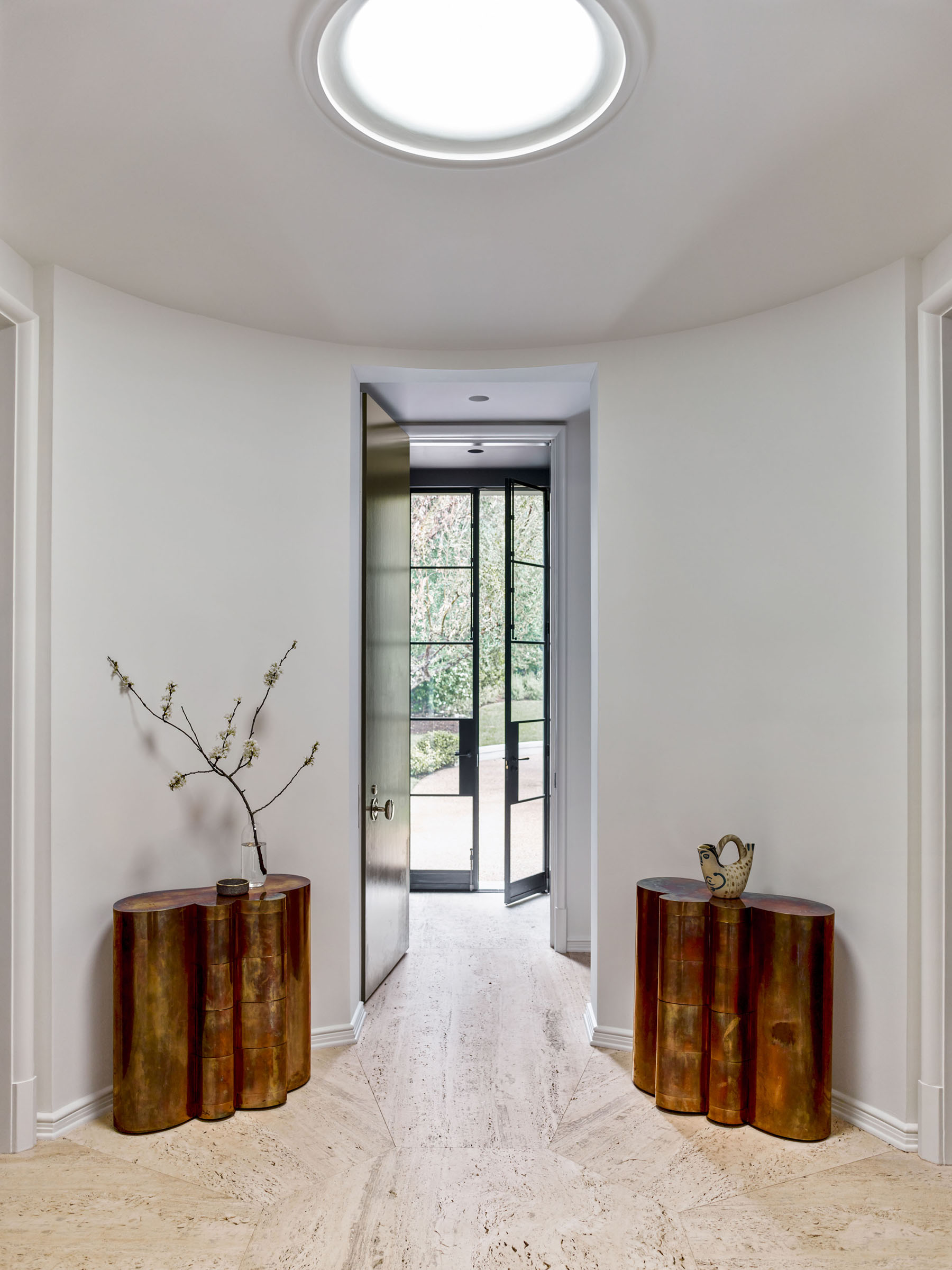 Steel-frame glass doors add to the daylight entering the circular foyer indirectly through an oculus in the ceiling.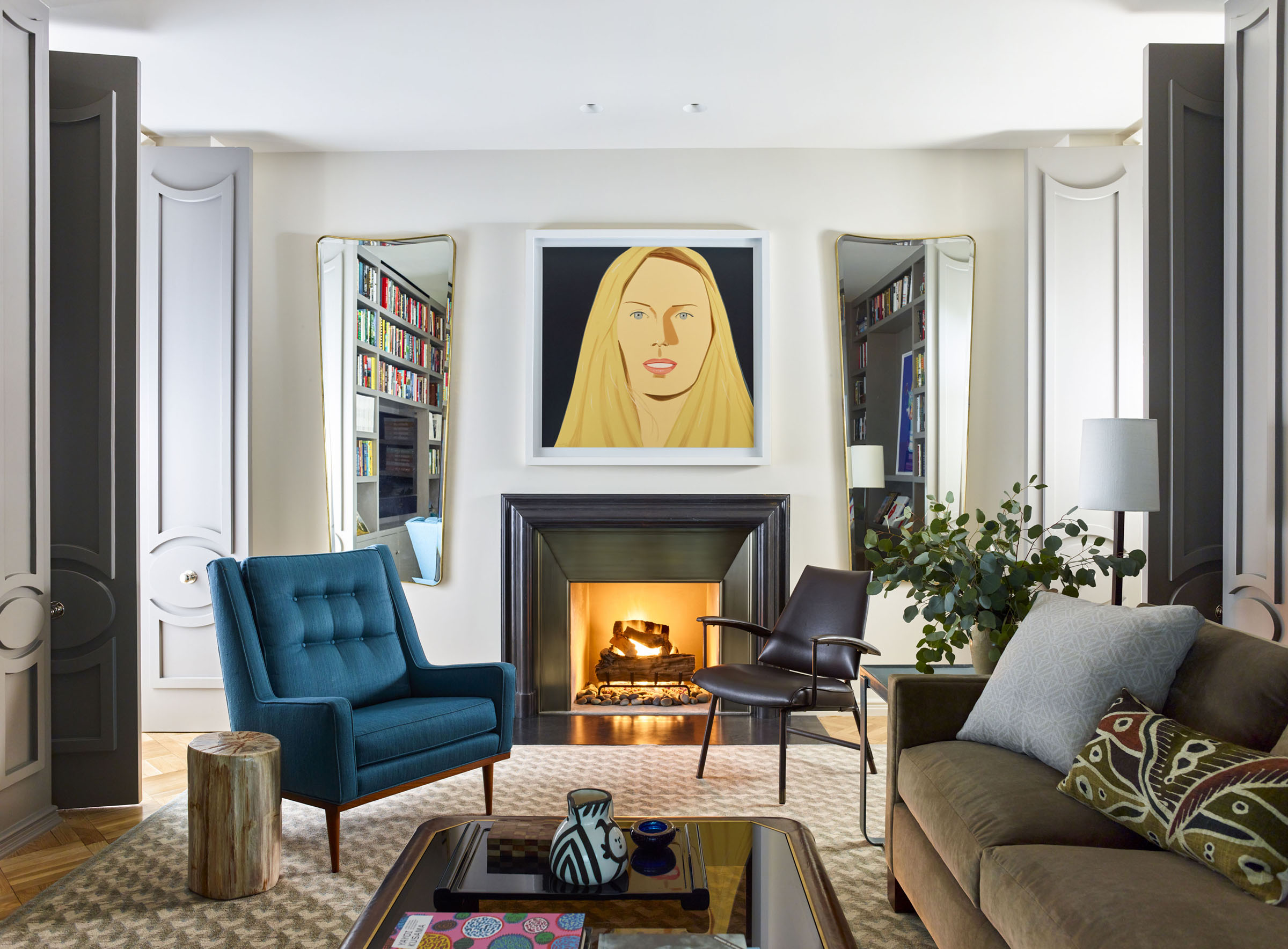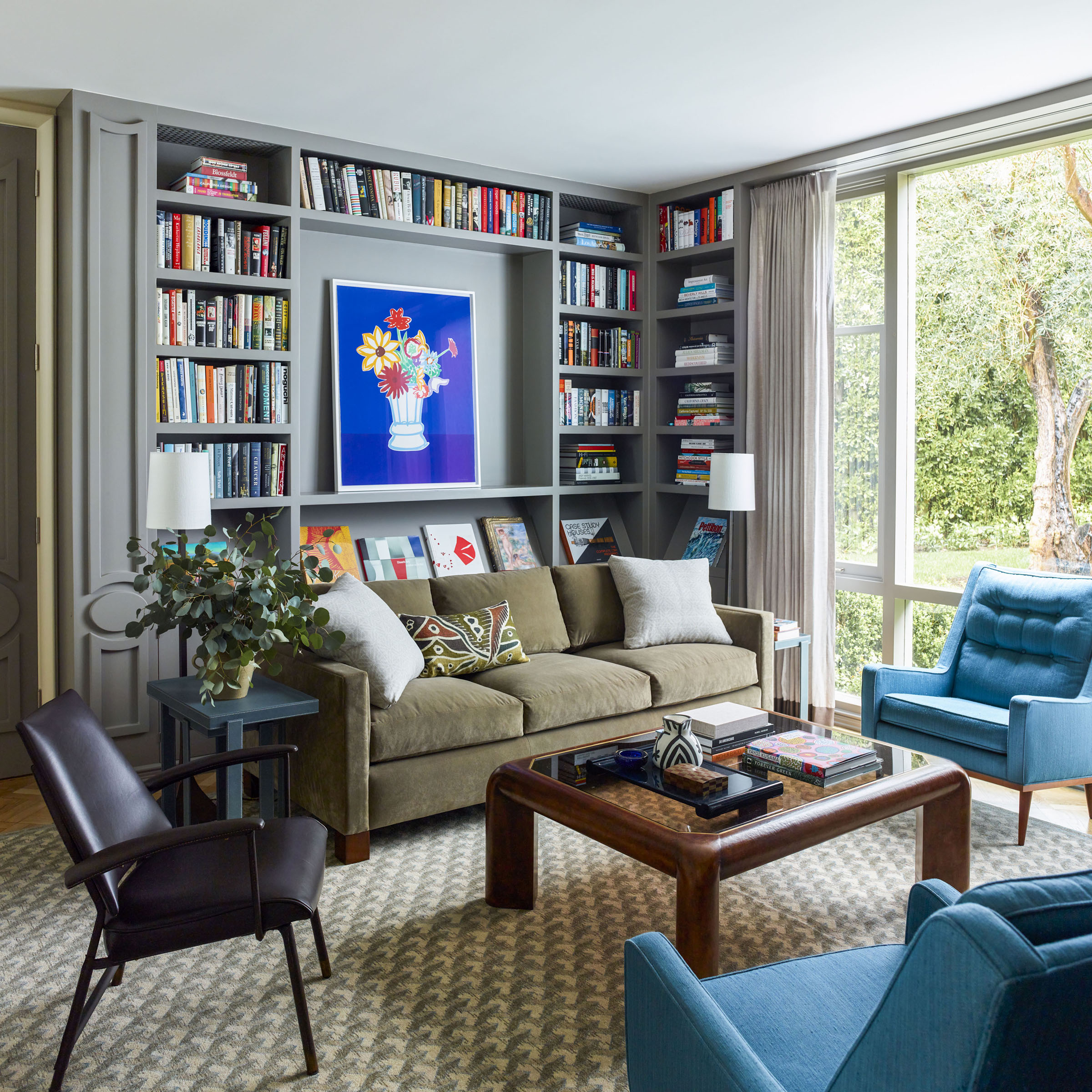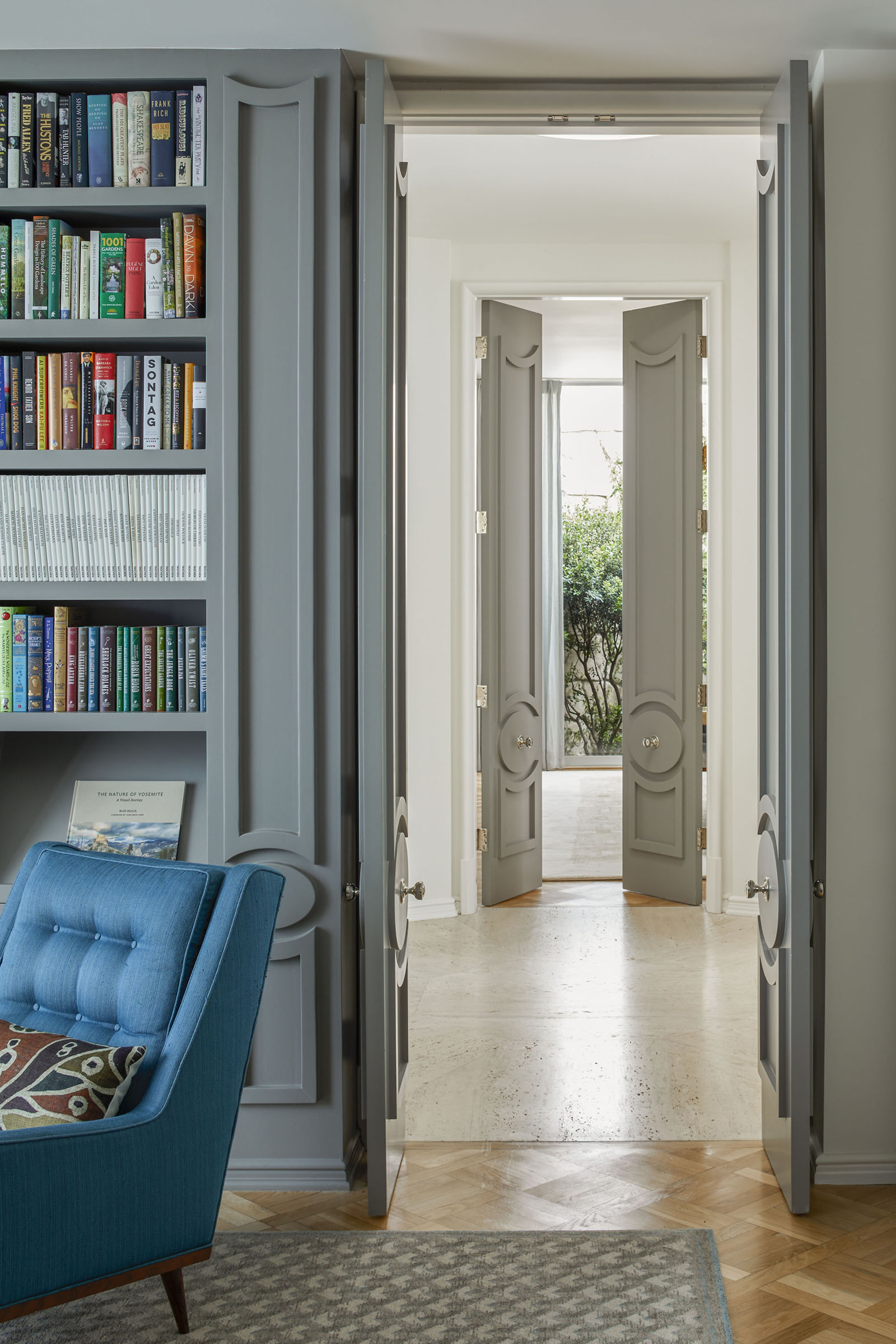 What we believe is Woolf's original millwork in the library was retained and restored. An enfilade through the library crosses the foyer to the dining room.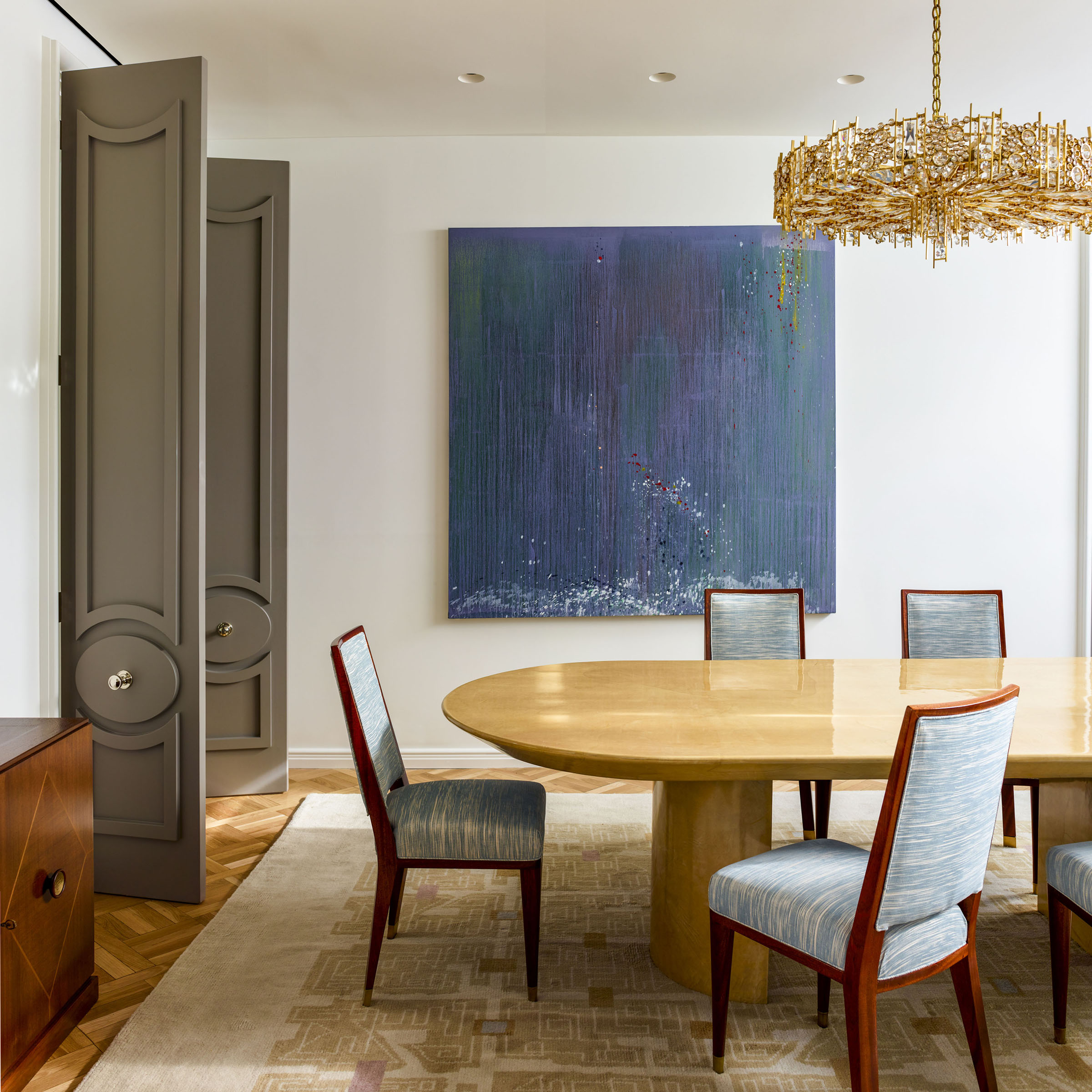 In the dining room as elsewhere, our renovations respected Woolf's unadorned walls and the absence of crown moldings against the ceilings.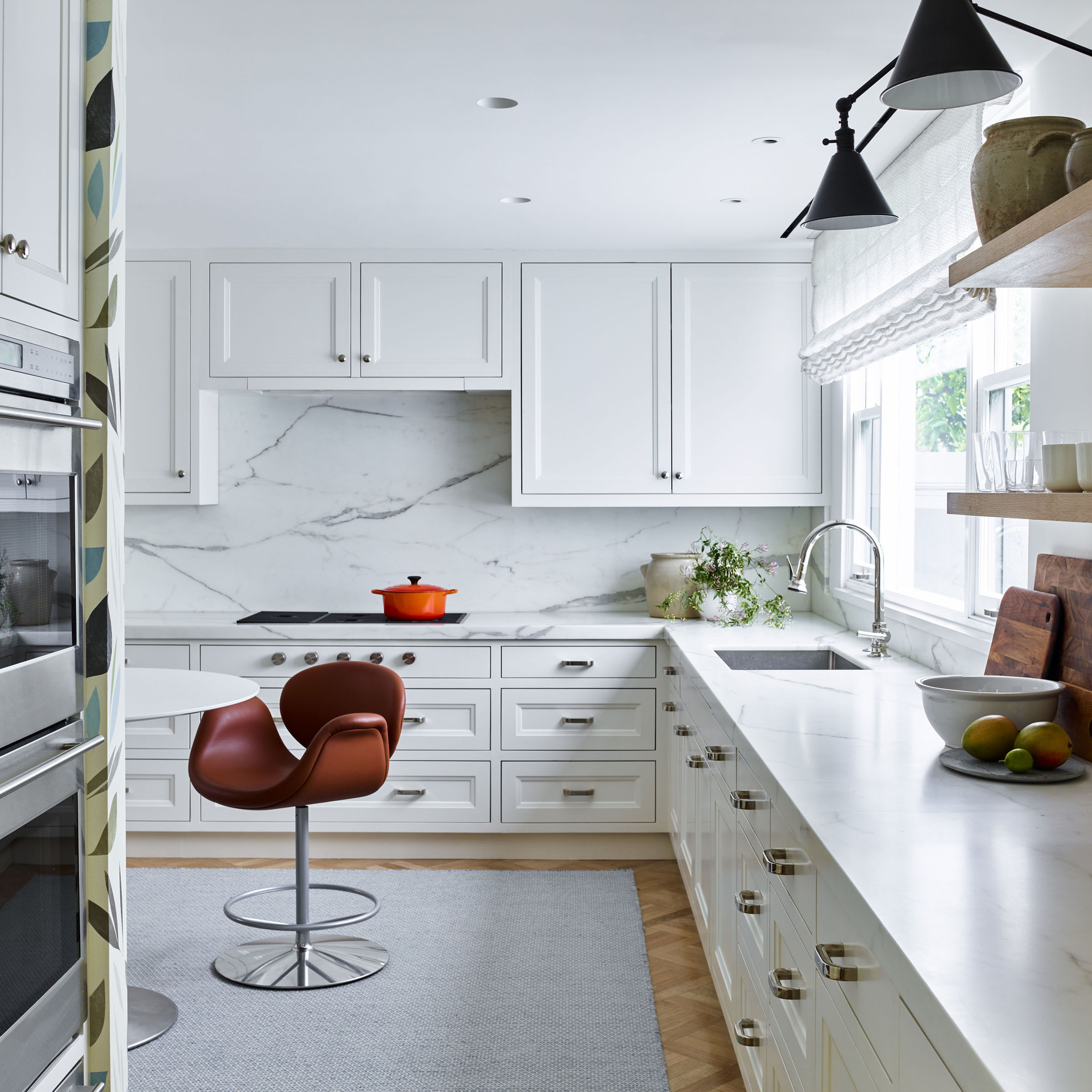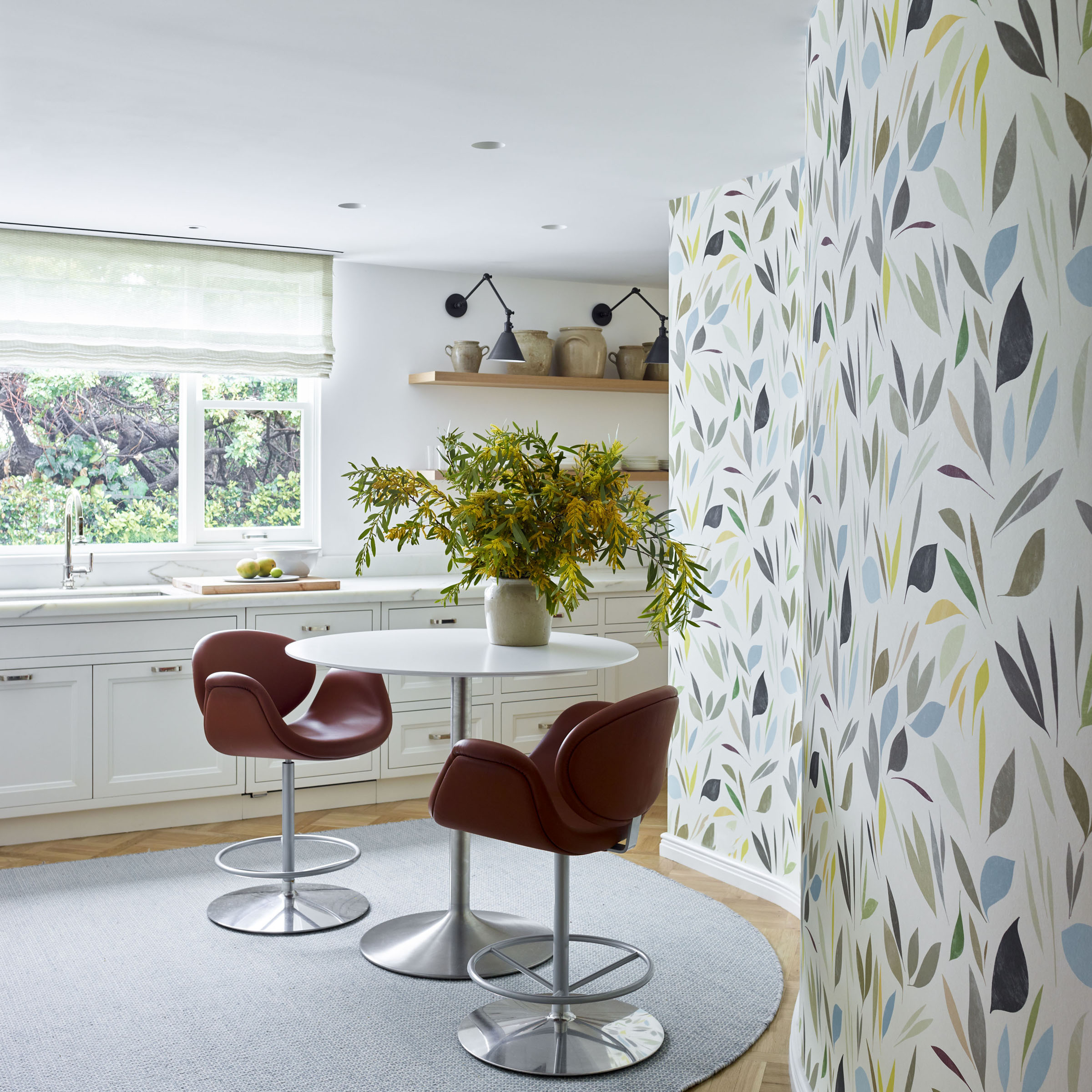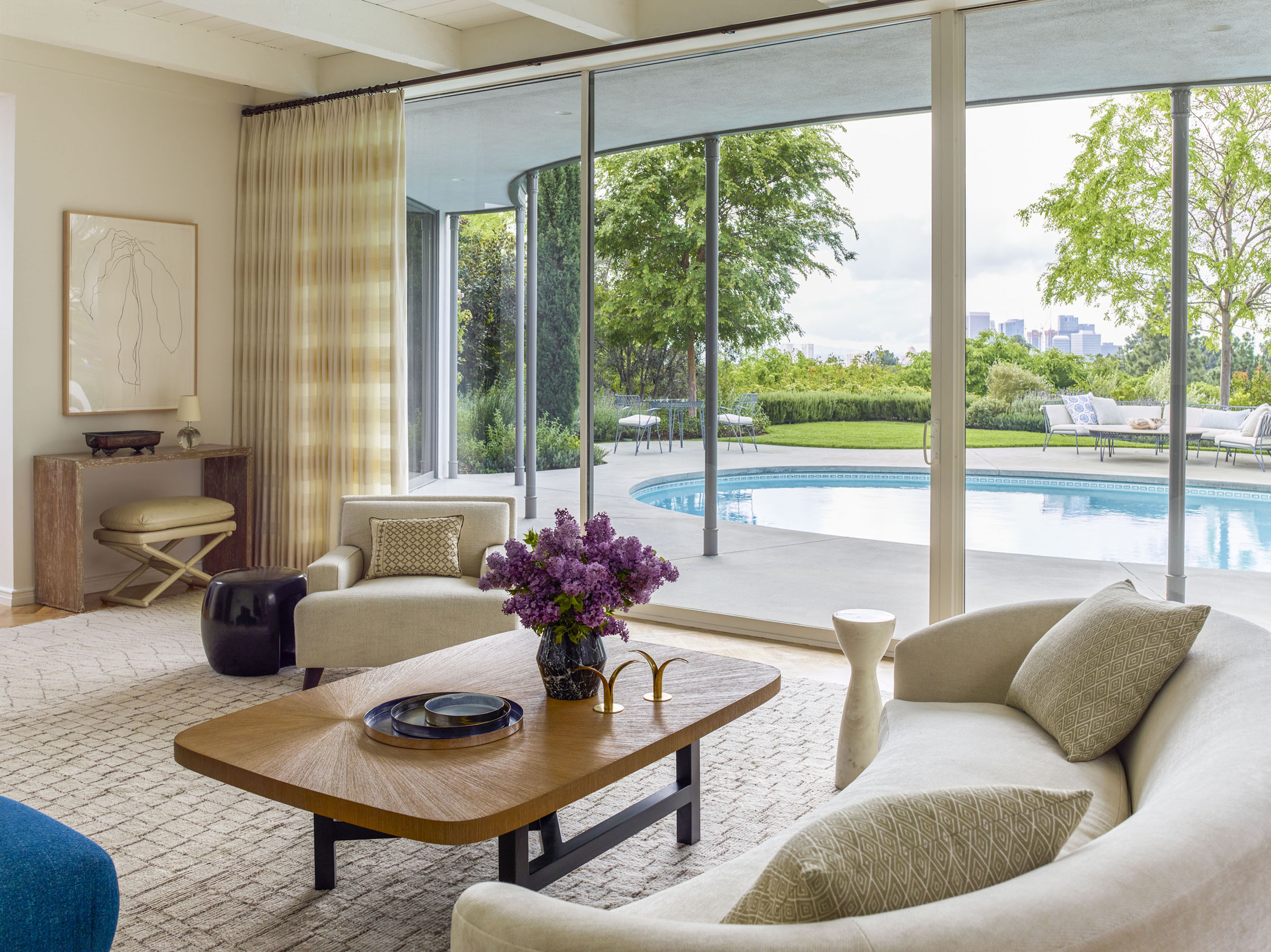 In the course of the renovation, we unearthed a number of original details. While the living room was, essentially, a sheetrock box with a smooth ceiling and plain walls, we found a solitary drawing of the north wall in the Woolf archives at Santa Barbara that showed a beamed ceiling and a Louis XV-style fireplace set against a rubblestone wall. We assumed this design catered more to Mrs. Parker's tastes than to Woolf 's, but nevertheless used it as a sort of treasure map as we removed the plasterboard—revealing the beams and stone intact and a never-used fireplace opening.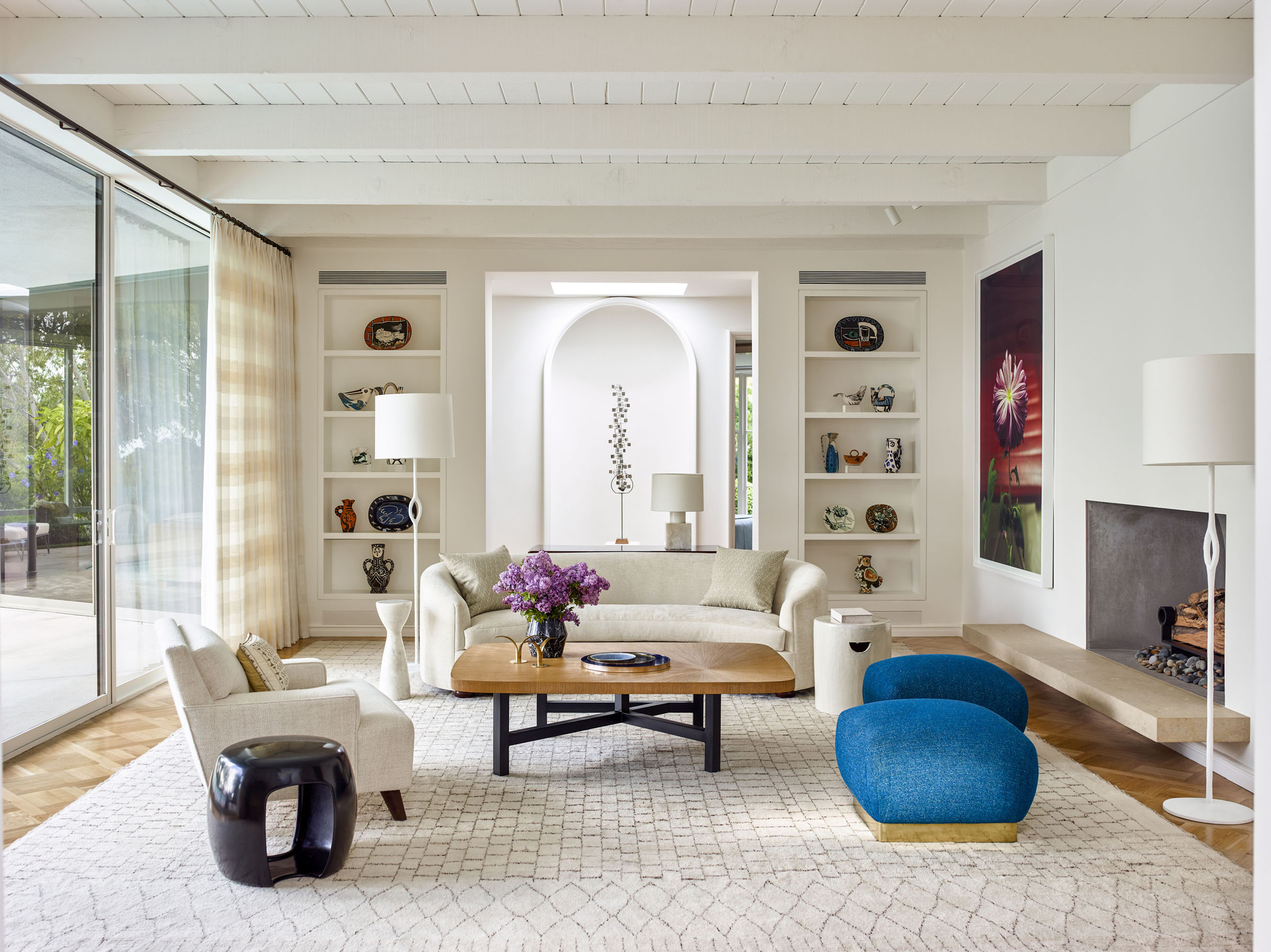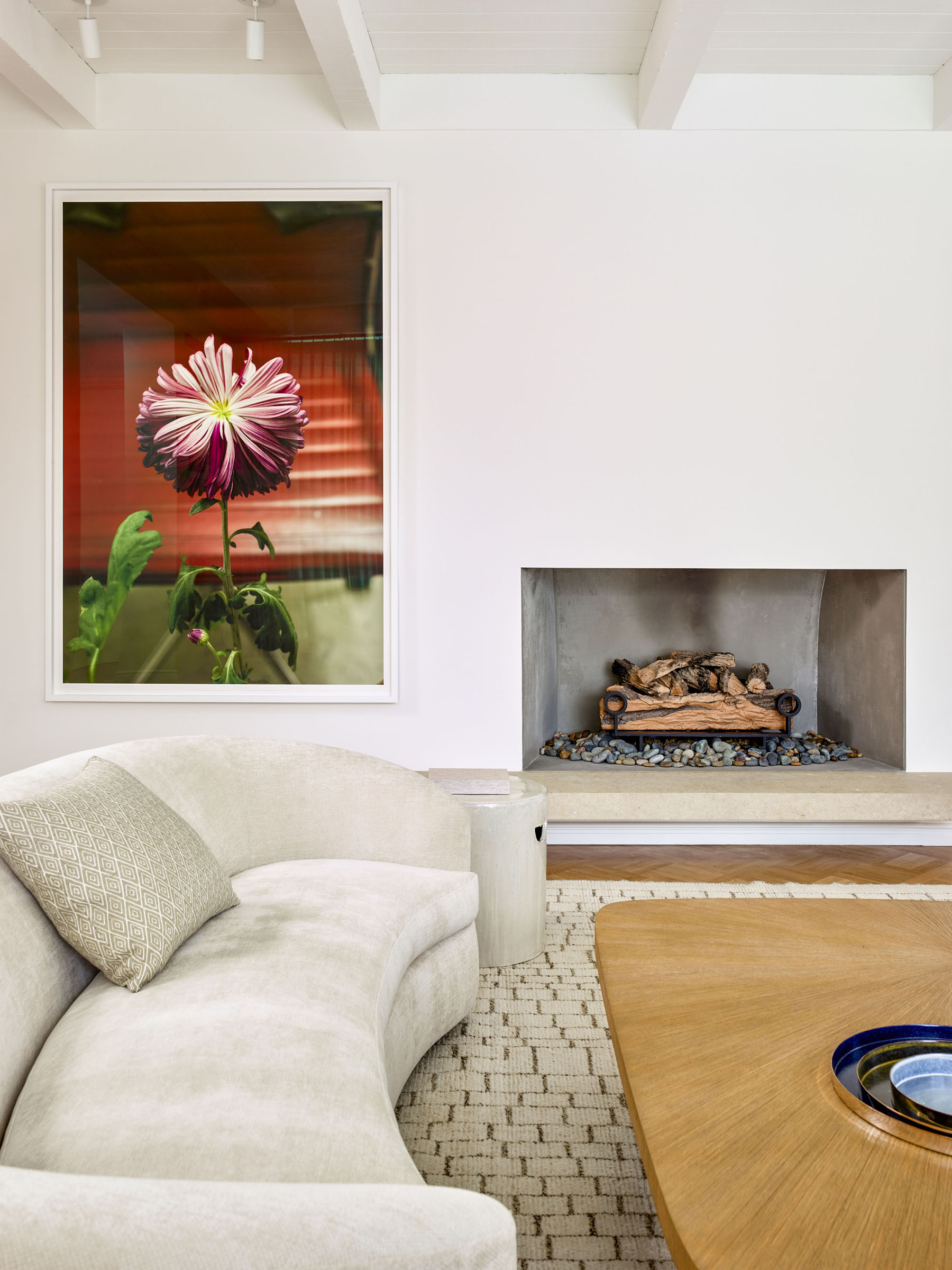 Especially in the evening, lit up and reflected in the pool, the house projects the glamorous image of a Hollywood not so long past.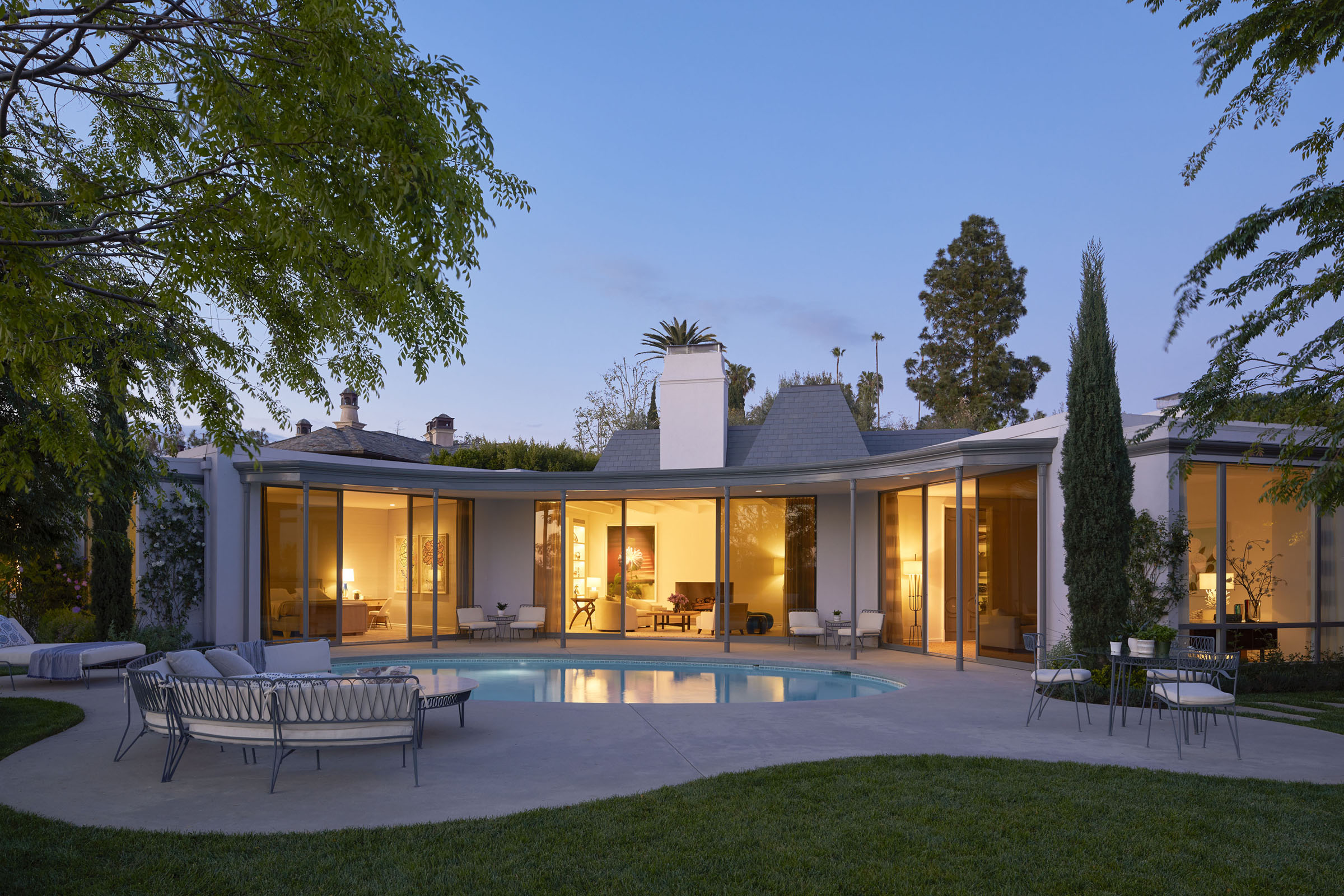 PROJECT PARTNER: ROGER H. SEIFTER
INTERIOR DESIGNER: JOHN GILMER ARCHITECTS
LANDSCAPE DESIGN: NIEVERA WILLIAMS LANDSCAPE ARCHITECTURE
PHOTOGRAPHY: ERIC PIASECKI