House on Buzzards Bay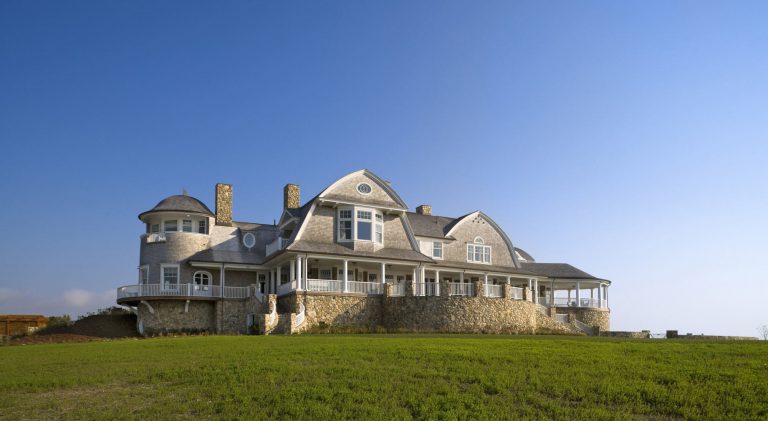 "Oftentimes, we begin a project by establishing a sense of place, but that wasn't necessary with this project. The site — a peninsula that extends two-and-a-half miles into Buzzards Bay — speaks for itself. In fact, the bunker of a World War II U.S. Navy surveillance station remains buried on the property! It was clear from the beginning that we wanted to take advantage of the extraordinary landscape, and the house we designed stands at the very tip of the peninsula with incomparable views in all directions."

Randy Correll, Project Partner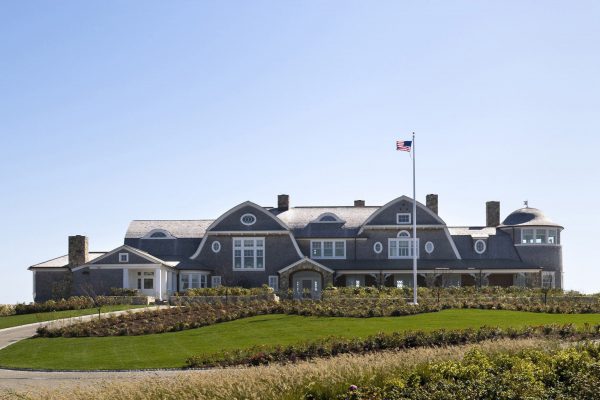 A staggered pair of haystack gables presents a bold yet picturesque profile, while the broad covered porches sit atop rustic stonewalls and wrap the three exposed facades of the Shingle-style house. The entry is framed by a single-story service wing to the east, and a lighthouse-like tower anchors the composition to the west. The lower level of the house is designed for entertaining, with a bowling alley, games room, and a boat bar connected to the wine cellar by a "hall of fishes." On the second floor, the master suite occupies the west gable and guest bedrooms face south and east.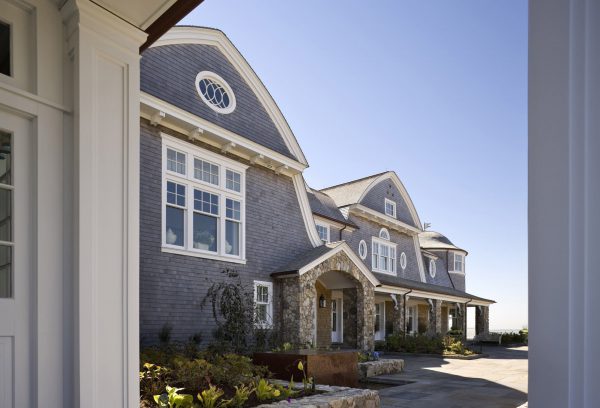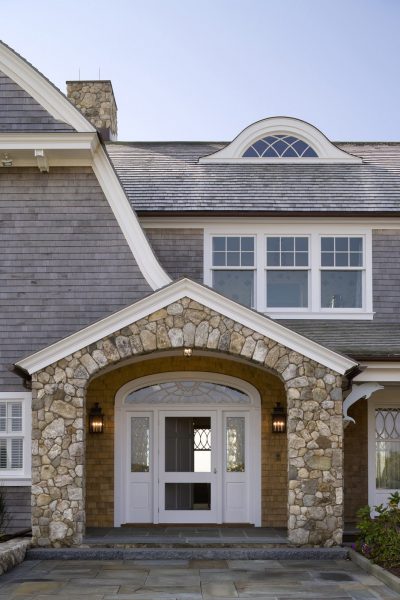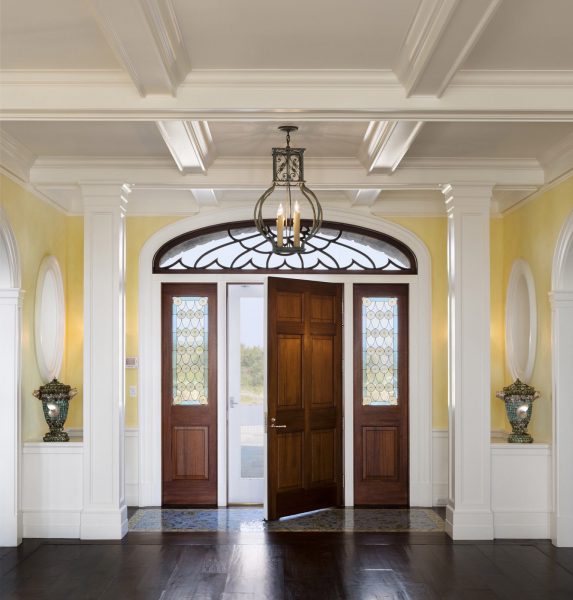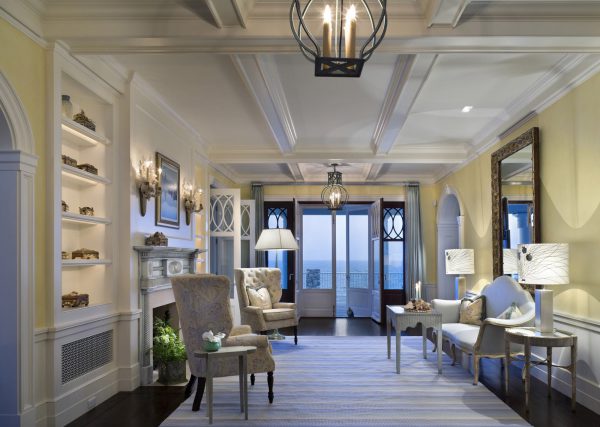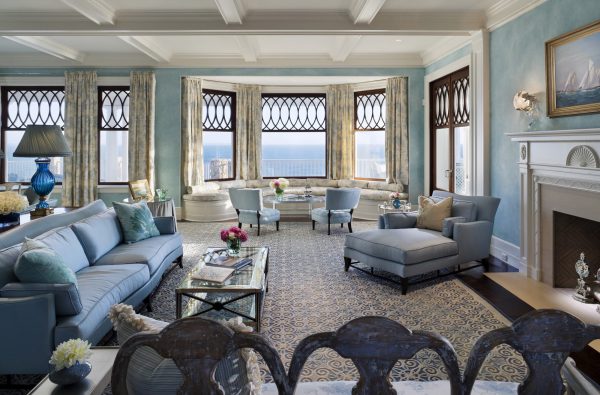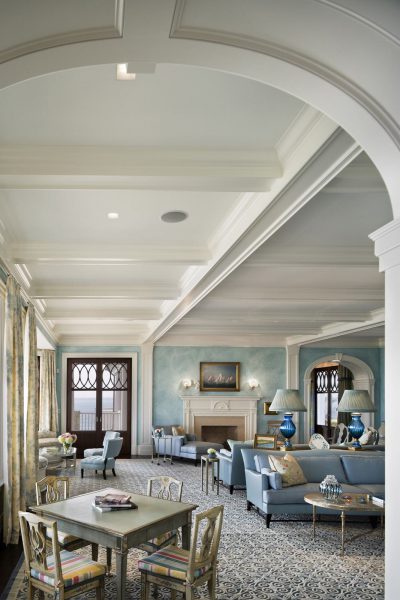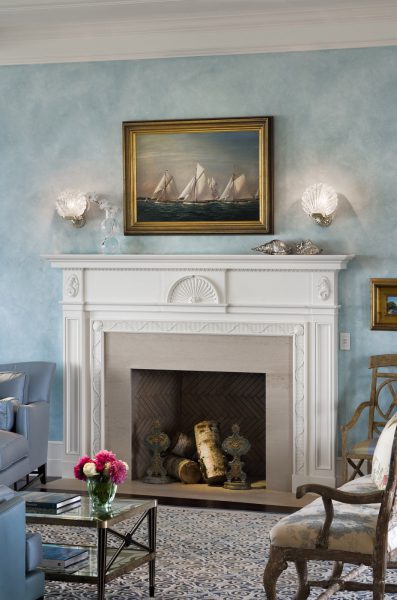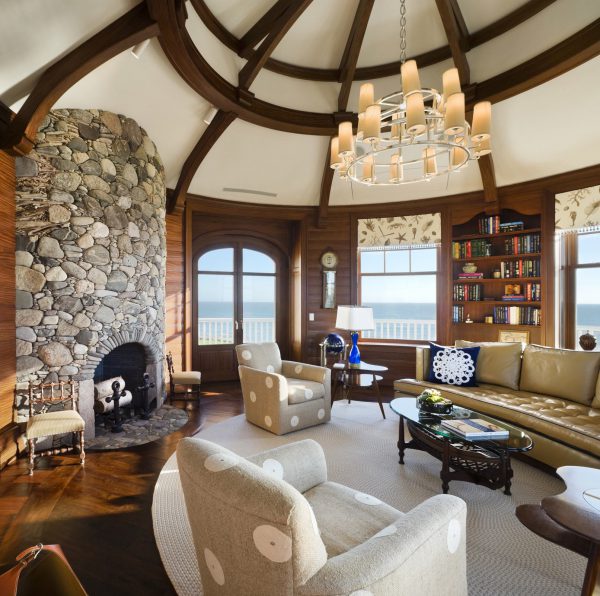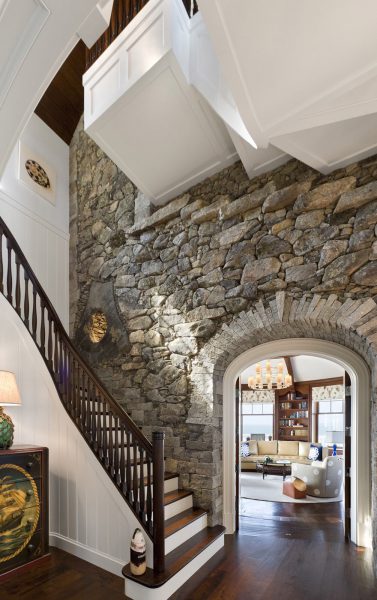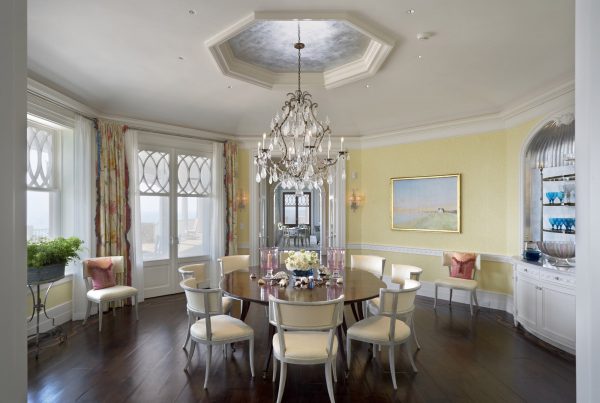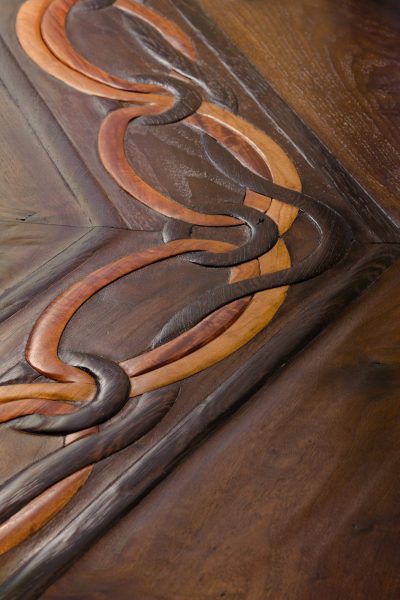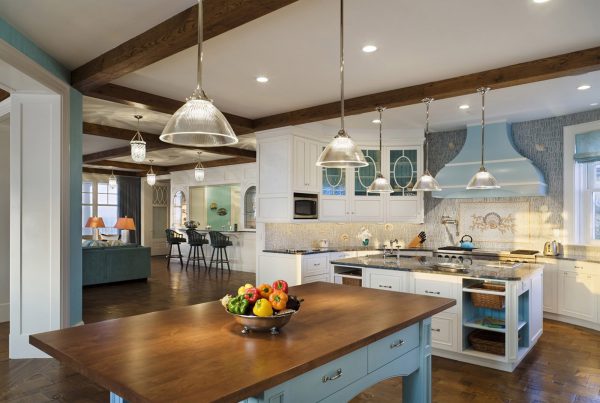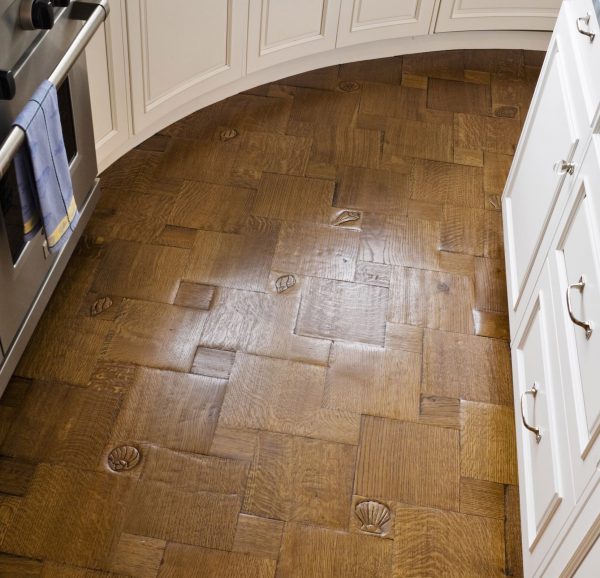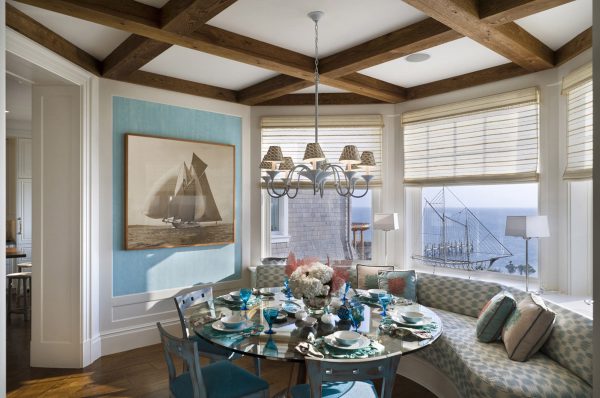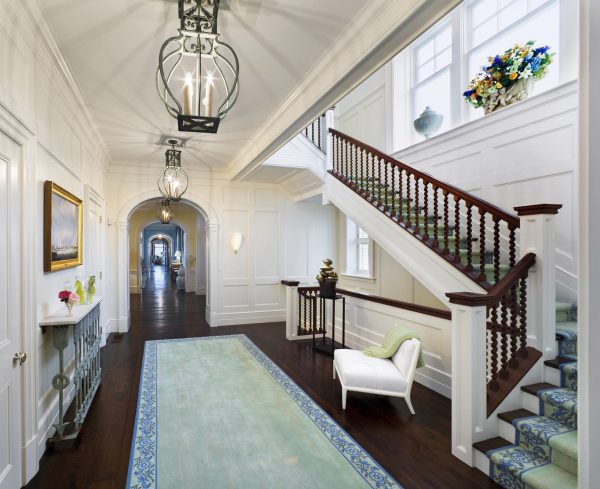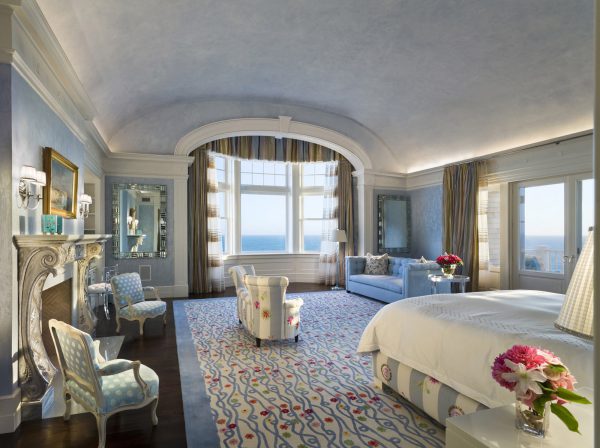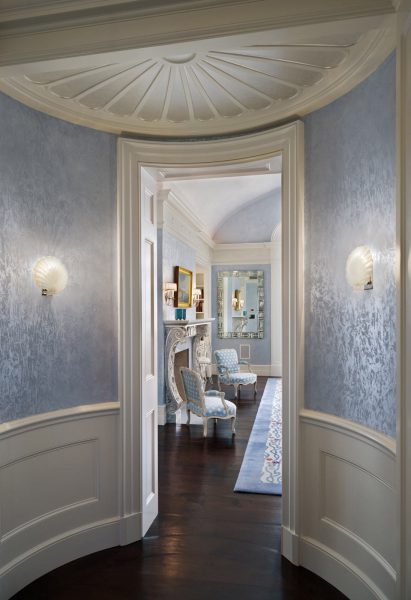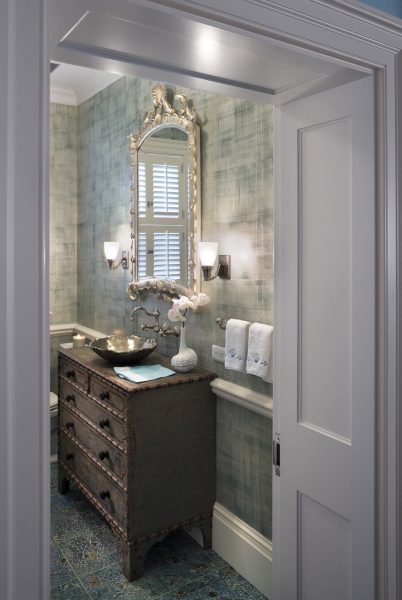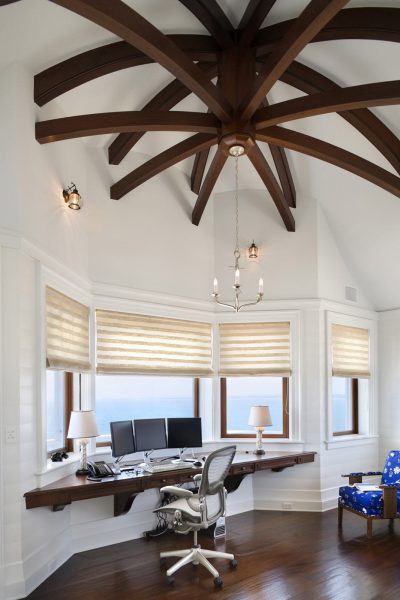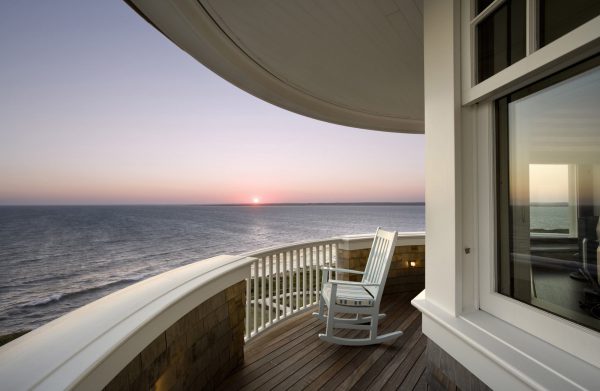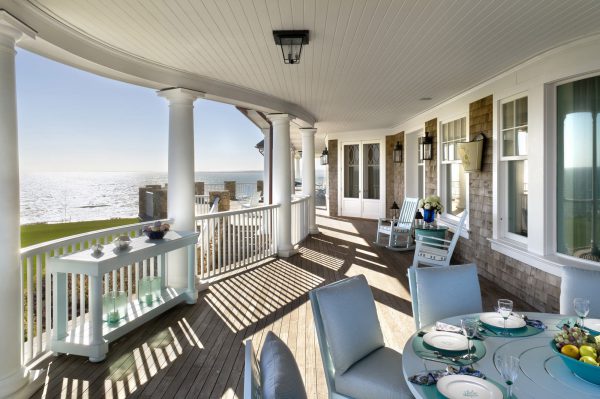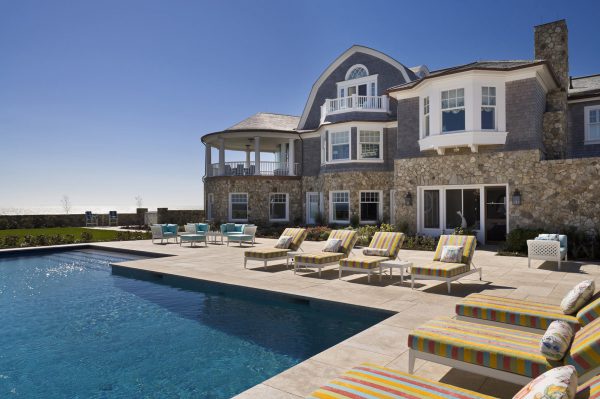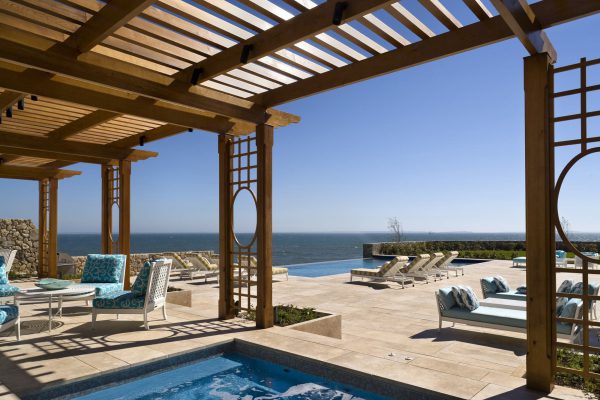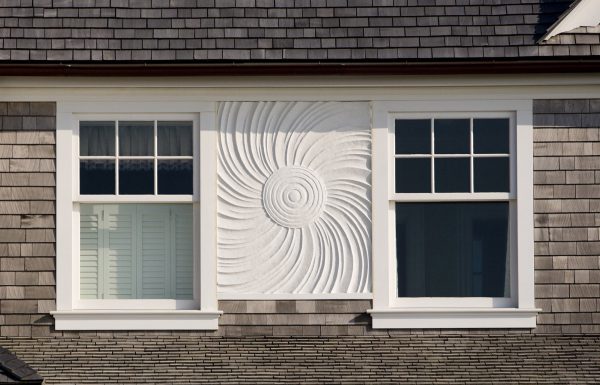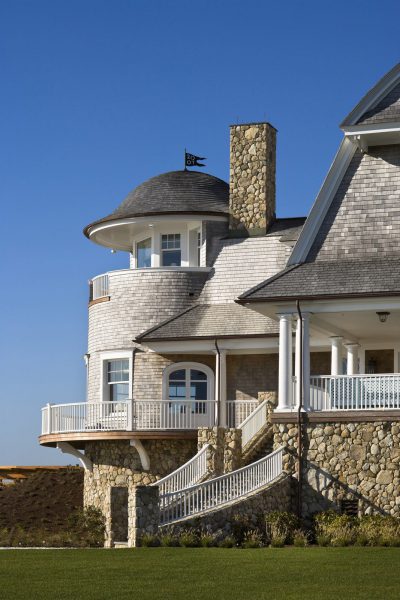 The tower is perhaps the most striking exterior feature of the property and encloses a distinctive space at each level: a wine cellar in the stone base; the library, ringed by a bracketed balcony, at the main level; and, beneath the bell-shaped dome of the turret, the master study with its inset porch.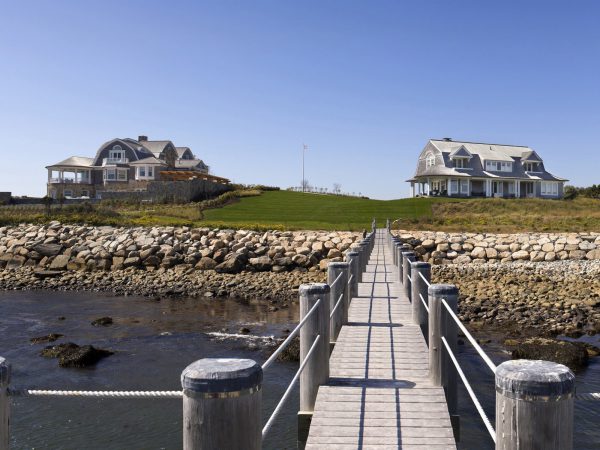 A guest house to the east of the entry court echoes the main house with a gambrel roof and covered porches.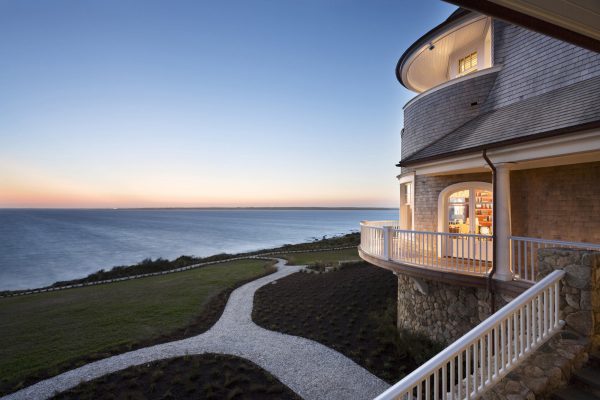 Project Partner: Randy M. Correll
Interior Design: Anne Mullin
Landscape Design: Oehme Van Sweden
Photography: Peter Aaron / OTTO