House on Georgica Cove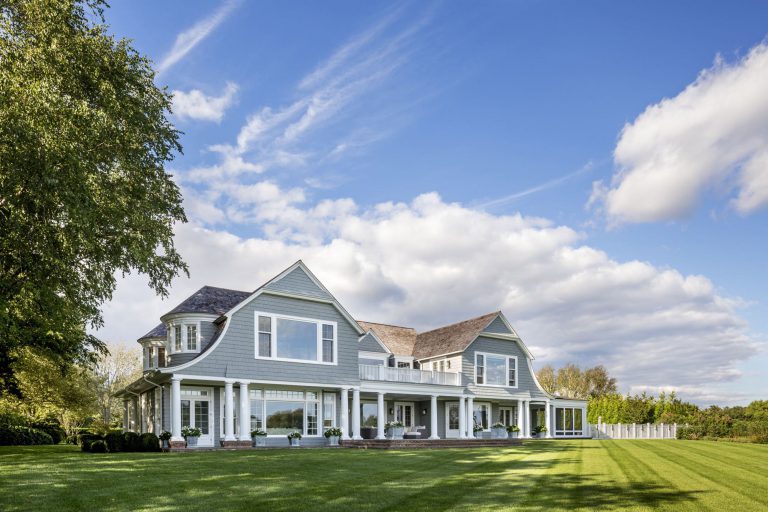 "Our clients had owned this house for more than thirty years when they approached us to renovate and expand it to accommodate their married children and grandchildren. But it wasn't just more space they were looking for — their tastes had evolved over the years as well. By remaining true to the character of the original structure, we were able to preserve their happy memories, while still molding it into a more sophisticated, upscale — and dare I say 'grown up?' — version of itself."

Randy Correll, Project Partner
Sitting on a three-acre waterside site with views toward Georgica Pond in East Hampton, this Shingle-style residence was a major renovation and expansion project. Our design sought to give new life to the space while preserving the memories, history, and character of the original home. In its original incarnation, the house was an assemblage of disparate spaces, rather than a unified composition; our renovation resolved those issues by raising the roof between the gambrels and integrating the service wing and garage into the building. The L-shaped plan orients the primary rooms to water views through expansive new picture windows and French doors opening onto a continuous covered porch.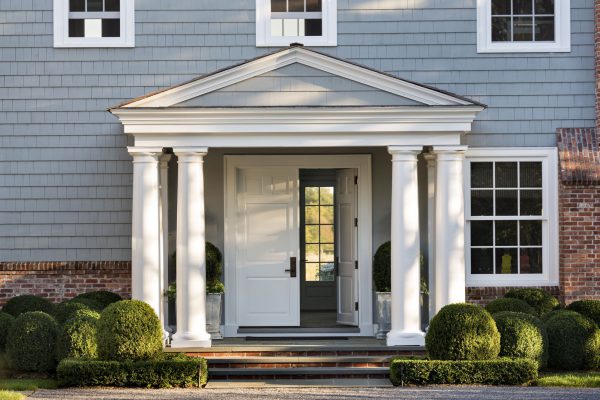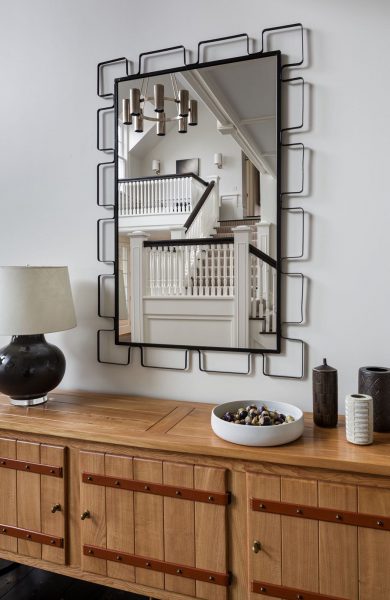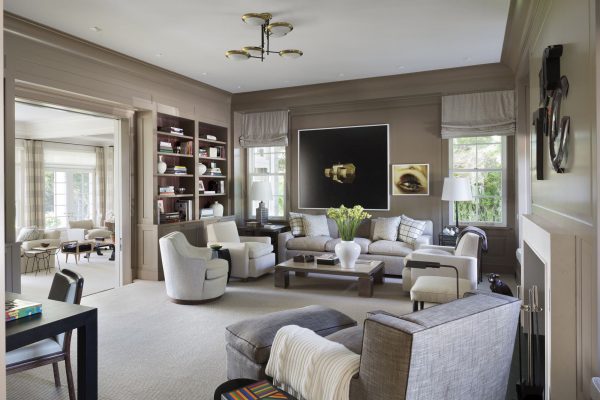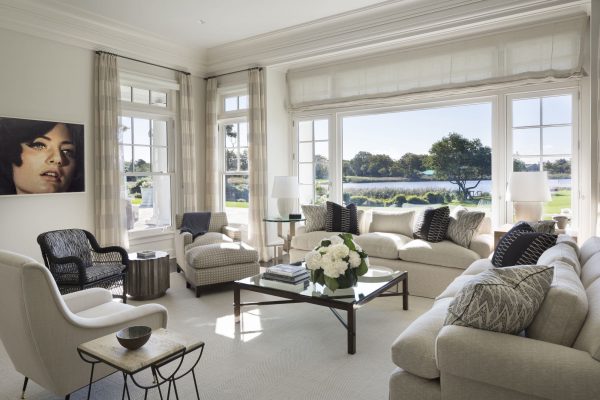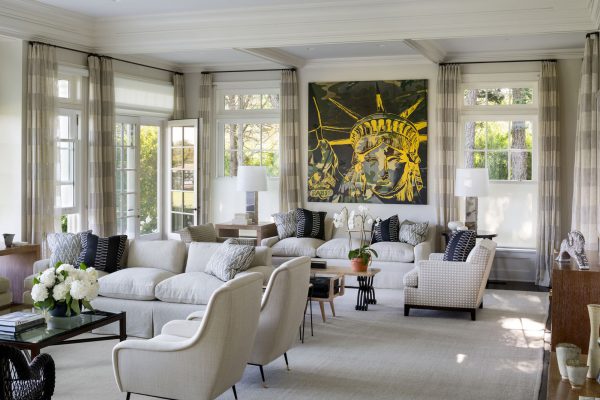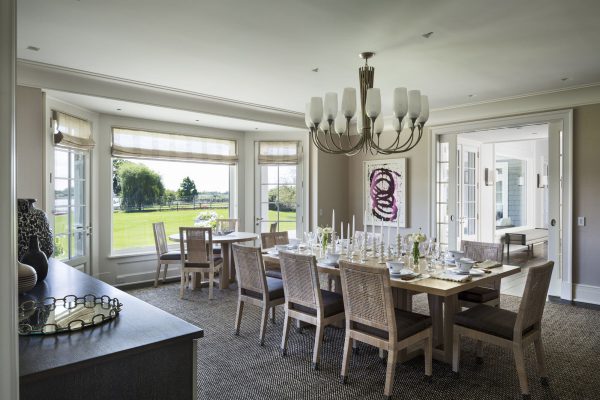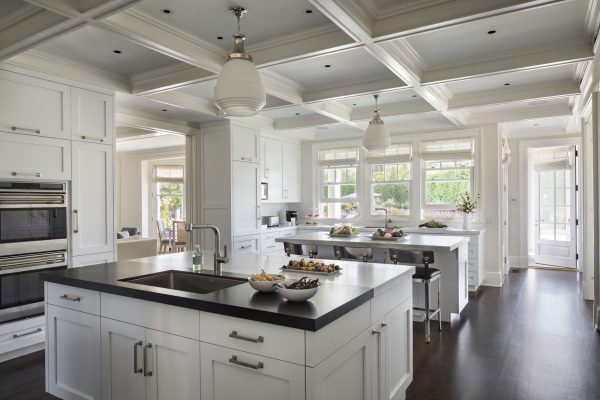 The kitchen was enlarged and reoriented to face the pool and presides as the center of family life, with direct access to the dining and breakfast rooms, the screened porch, and the family room.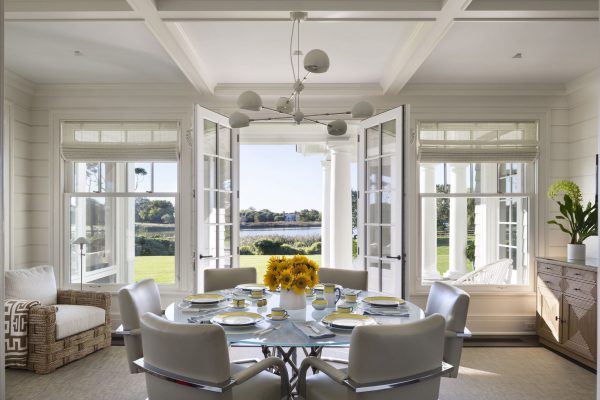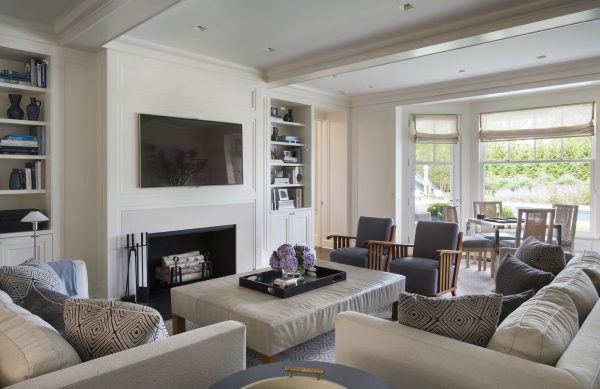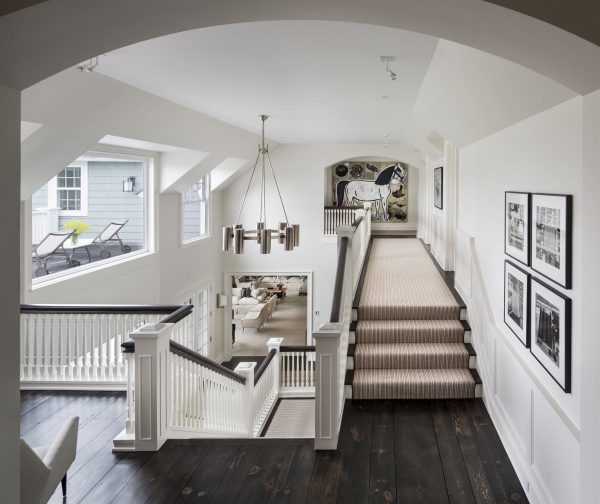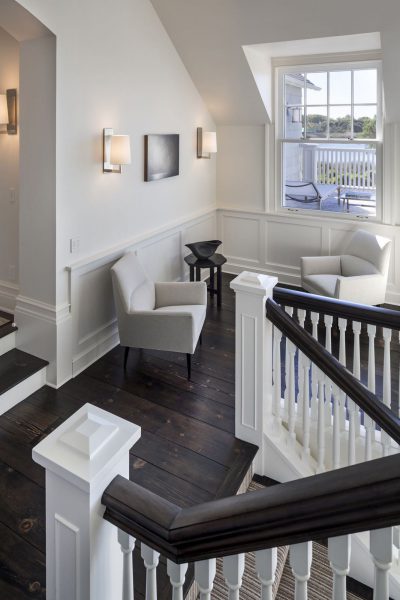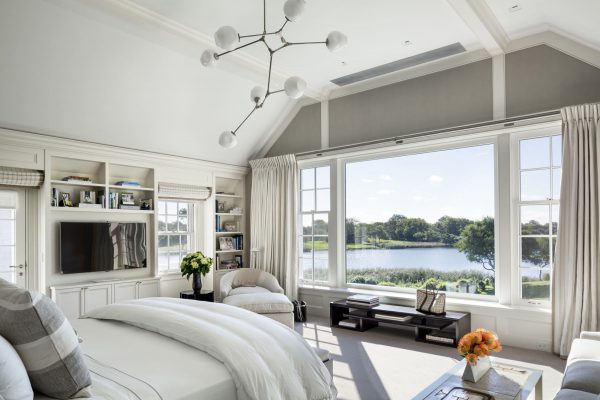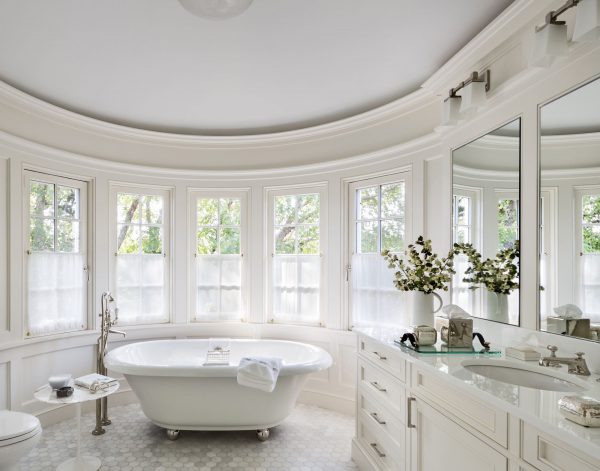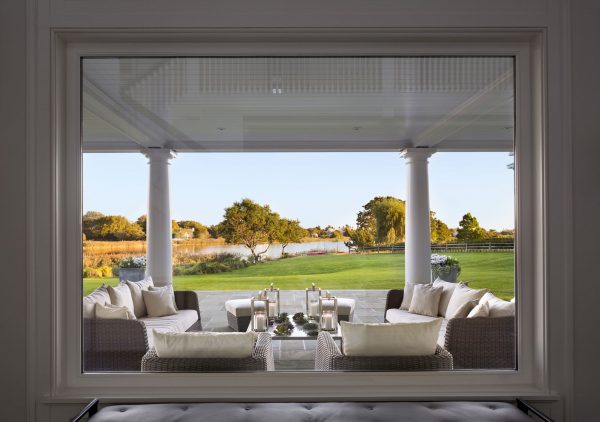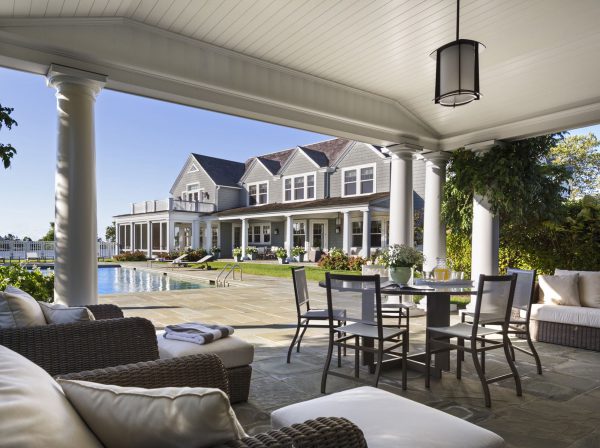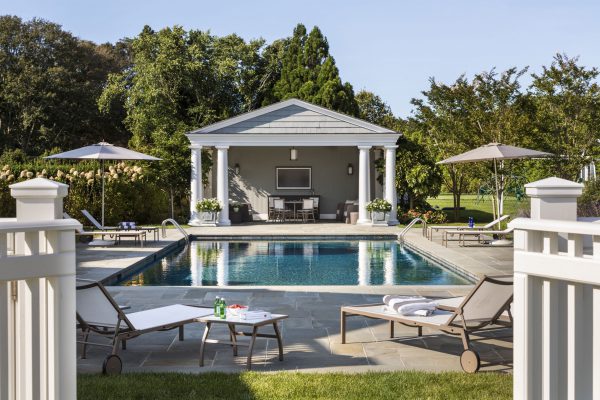 With windows on three sides, the living room enjoys expansive views of Georgica Cove, and doors flanking the picture window permit easy access to the outdoors and connect the domestic interior experience to its surroundings.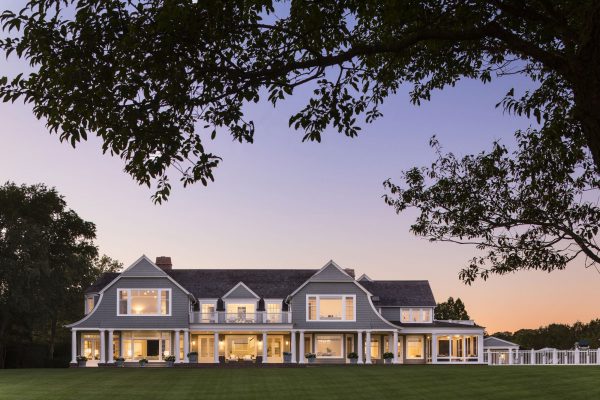 Project Partner: Randy M. Correll
Interior Design: David Kleinberg Design Associates
Landscape Design: Edmund D. Hollander Landscape Architect Design P.C.
Photography: Peter Aaron / OTTO