Residence in California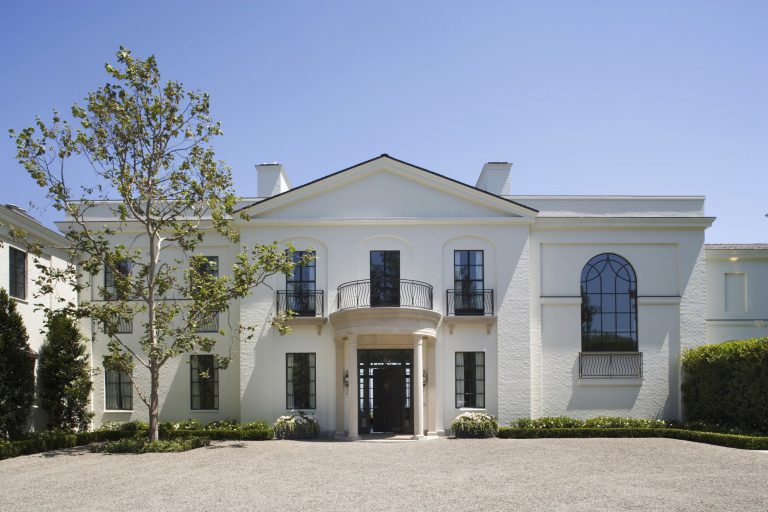 Perched nine hundred feet above Los Angeles with panoramic view of the city, the Pacific, and the mountains to the west, this house was designed for a sophisticated couple who admire the work of mid-twentieth-century Los Angeles architect Paul Williams and designer Billy Haines.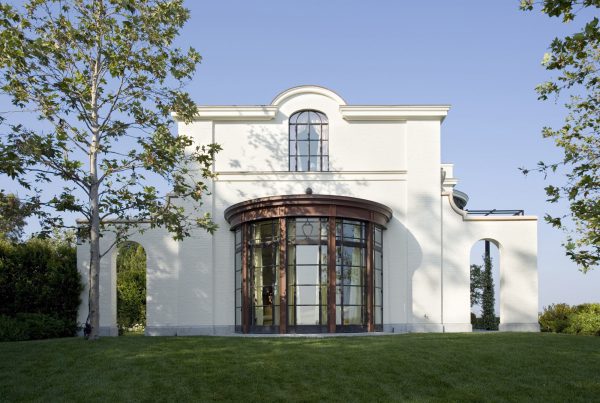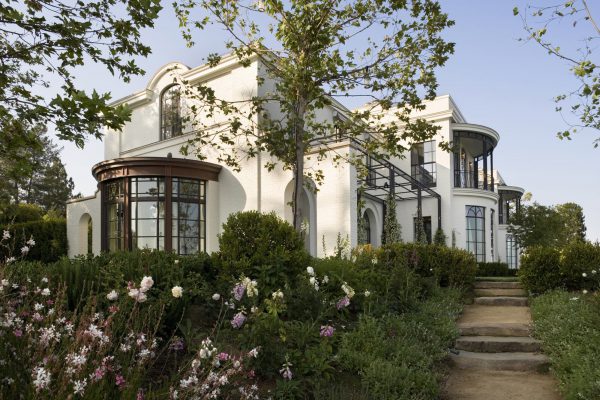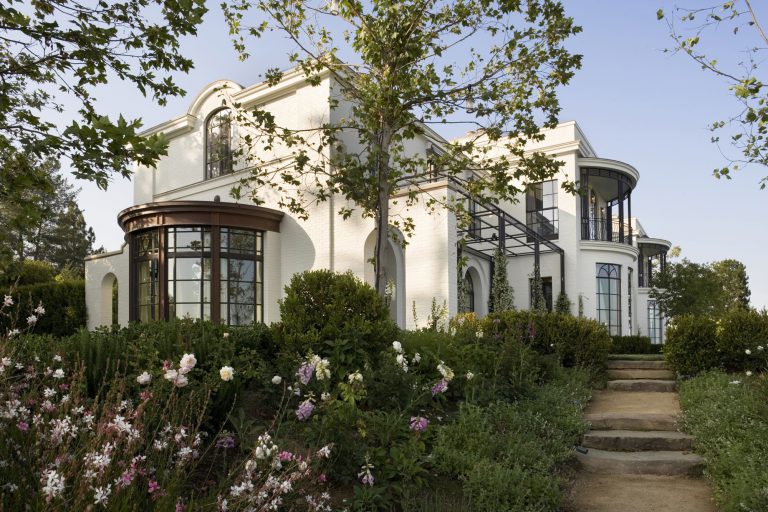 "A contemporary interpretation of the Regency style, the house's exterior palette of white painted brick, gray limestone, black steel windows, and extensive decorative ironwork render the house in a rich monochrome that recalls black-and-white movie sets of an earlier decade. The major rooms of the house are organized around a central gallery, which will accommodate both the owners' art collection and frequent entertaining."
– Randy Correll, Project Partner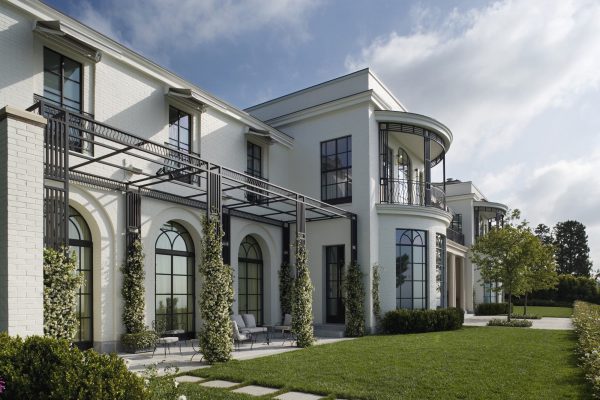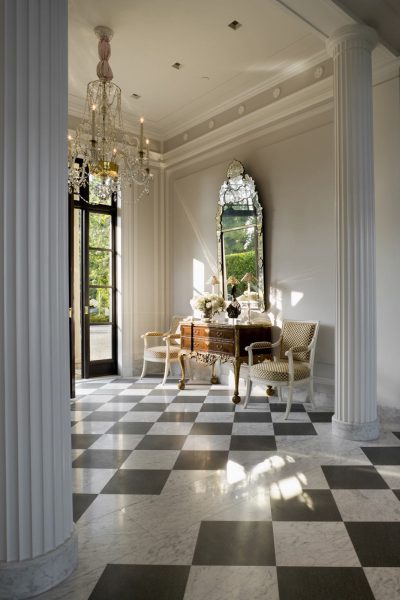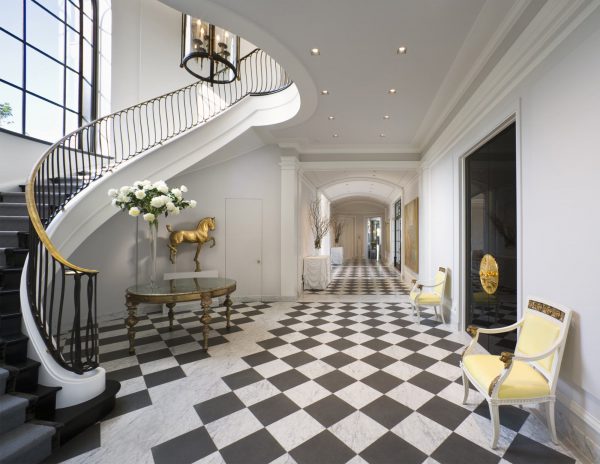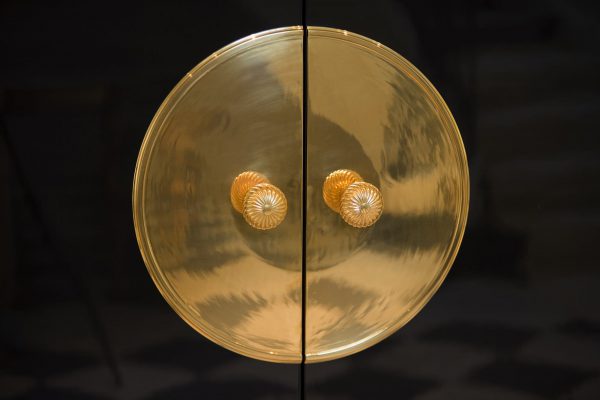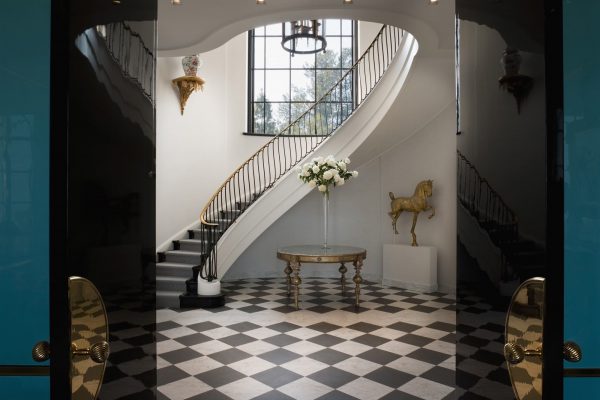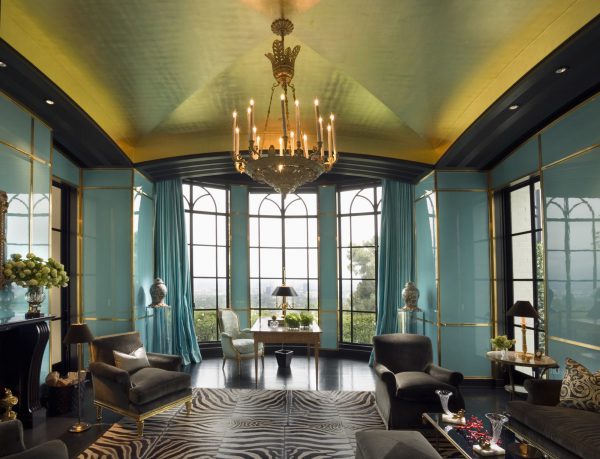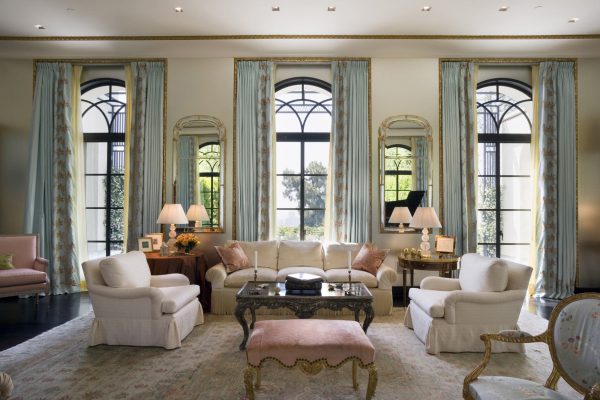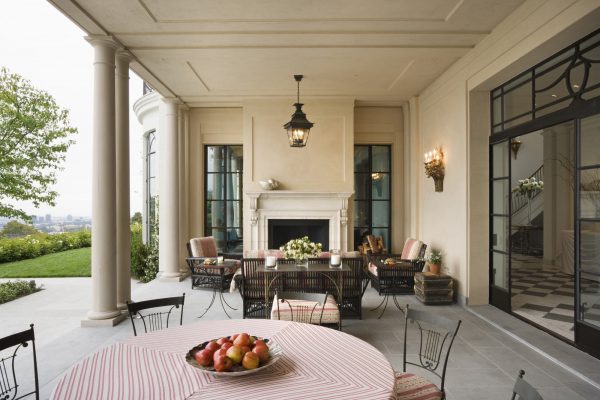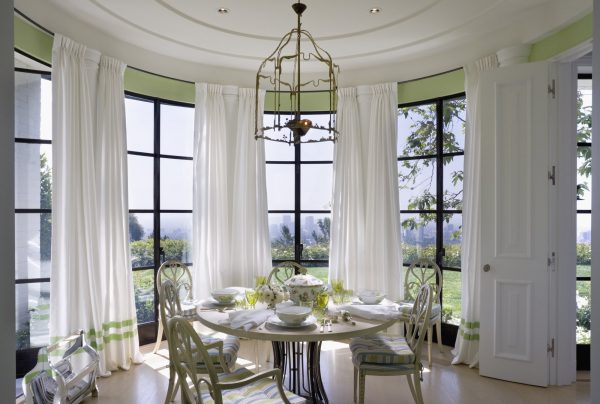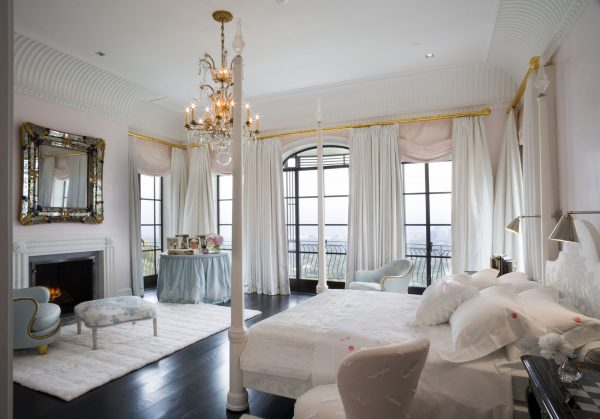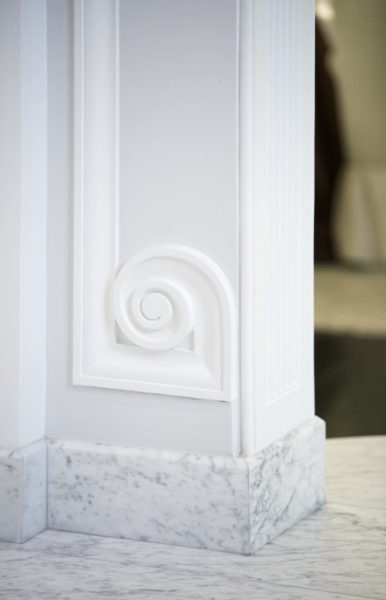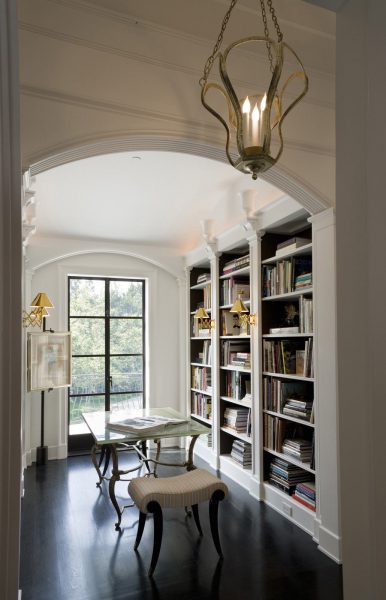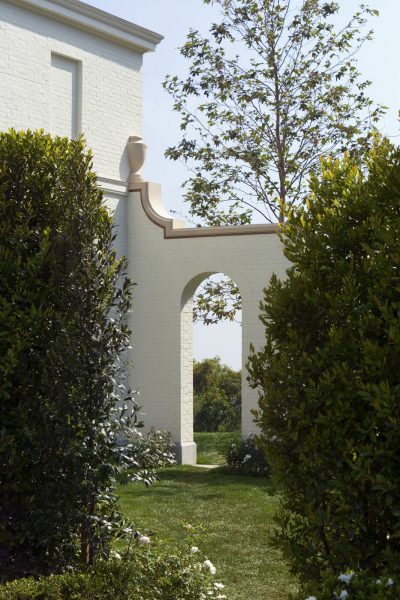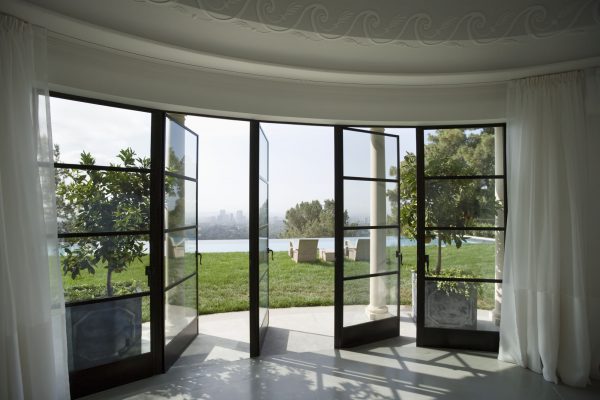 An elevator descends to a basement art gallery, which leads to a pool pavilion, swimming pool, and gardens to the south of, and some twenty feet below, the main house.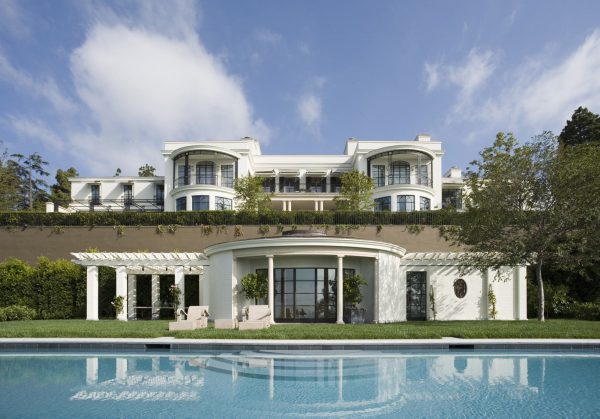 To the west, a sloping lawn terminates at an elliptical garden, beyond which is a tennis court and pavilion.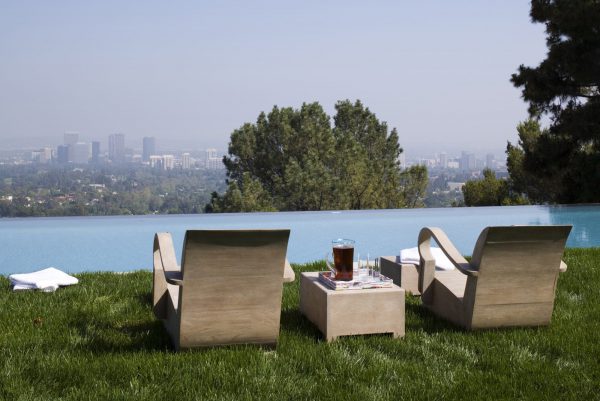 Project Partner: Randy M. Correll
Interior Design: Brown Buckley, Inc.; and Brian J. McCarthy, Inc.
Landscape Design: Robert A.M. Stern Architects
Photography: Peter Aaron / OTTO