House at Seaside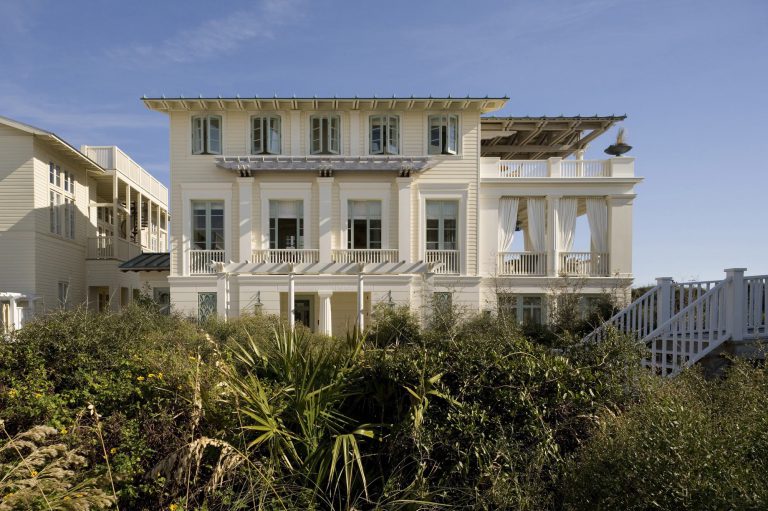 "This compact, 2,700 squarefoot oceanfront villa combines the elegance of 1930s Swedish Classicism with the charming vernacular of turn-of-the-century wooden American seaside resort houses. Adhering to Seaside's strict code requirements, we created a unique identity for the house by establishing superimposed orders on the street facade and an unorthodox beachfront gable carried on a single Ionic column."

Gary Brewer, Project Partner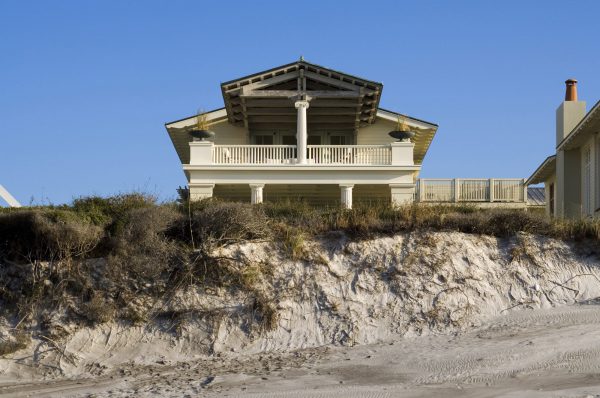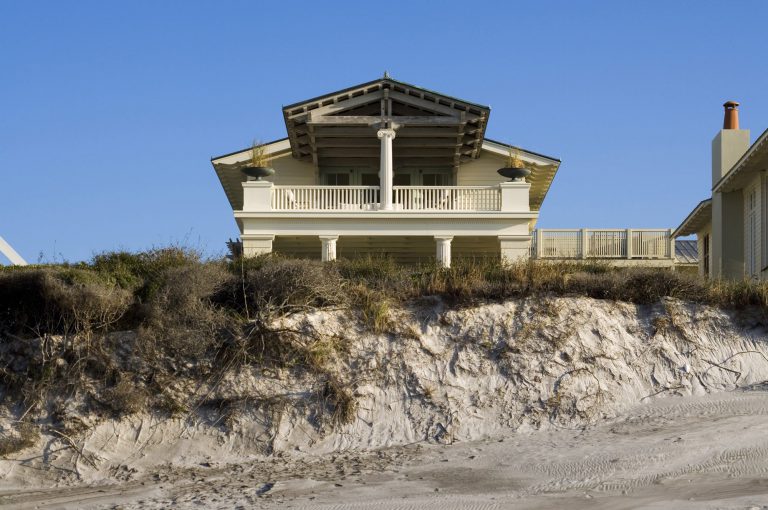 Characterized by its Swedish Classical 'Gustavian' color scheme, the sunny shades of blue and yellow are reminiscent of the sea and sky. The plan looks to the traditional urban townhouse model but employs a side entry through the garden, and the interiors reflect the sense of being on a ship, with built-in alcove seats and beds throughout. Children's bedrooms are located at the garden level with the great room at the piano nobile, both with porches overlooking the ocean. The master bedroom suite, with sweeping vistas of both the town and the ocean, occupies the third level, and the interior architecture throughout the house continues the simplified wooden Classicism consistent with the exterior design.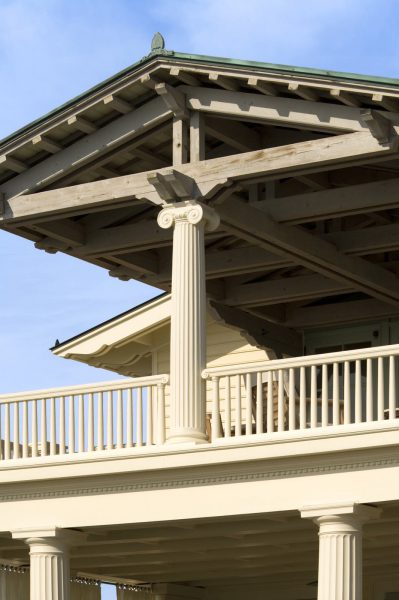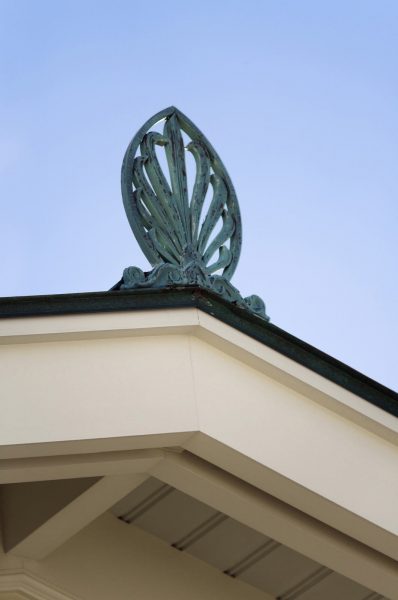 The west facade, which faces the town, employs superimposed orders to create a public scale. The oceanside porches are organized with stacked orders of fluted and inscribed Greek columns in antis, culminating in a trussed and trellised roof supported by a single Ionic column which gives the house an iconic identity from the beach.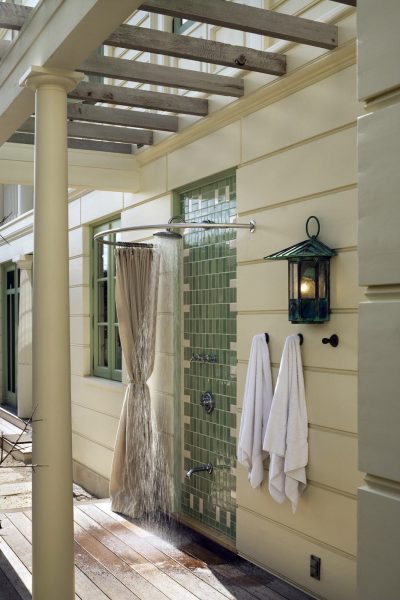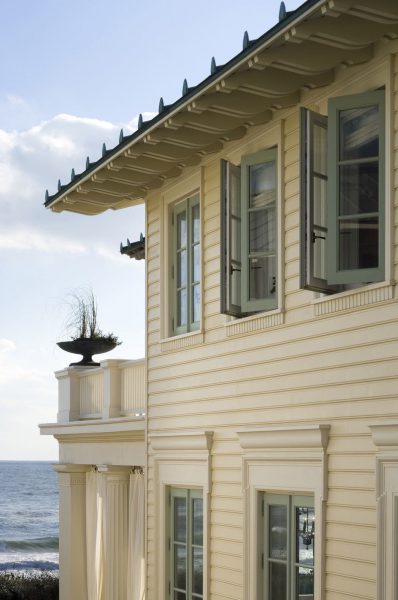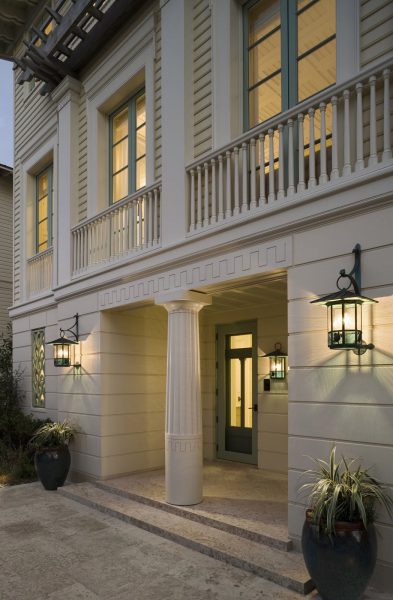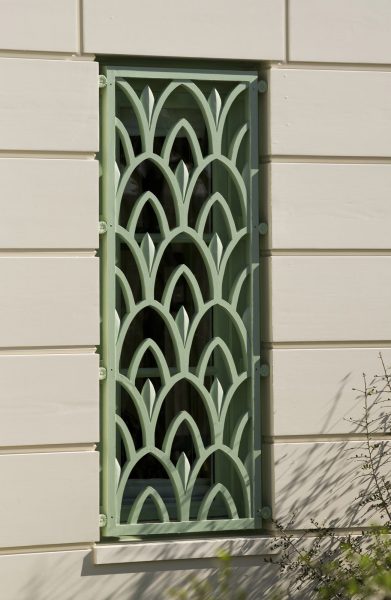 The siding at the lower level is rusticated wood meant to imitate stone, rising up to beveled clapboard at the upper levels, which culminates in a batten copper roof and an open rafter eave embellished with decorative caps. The overall effect is a balance of naivete and sophistication.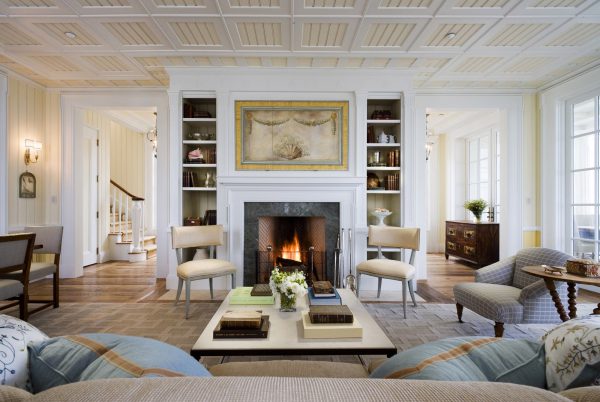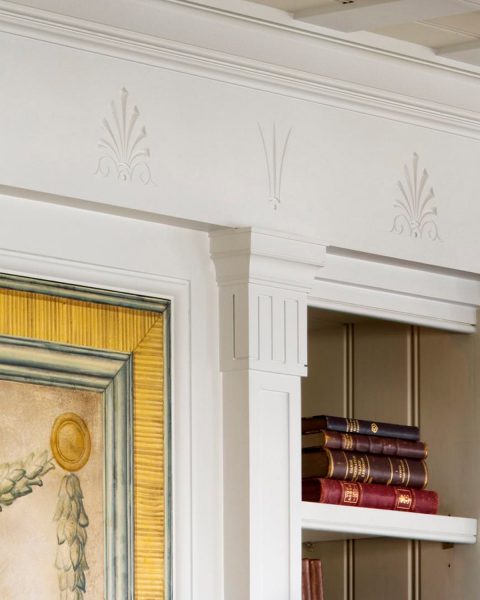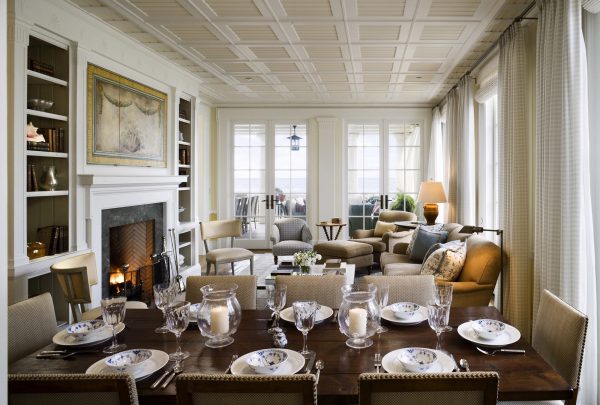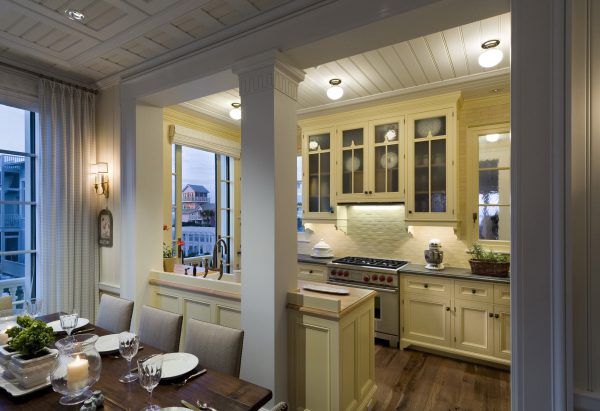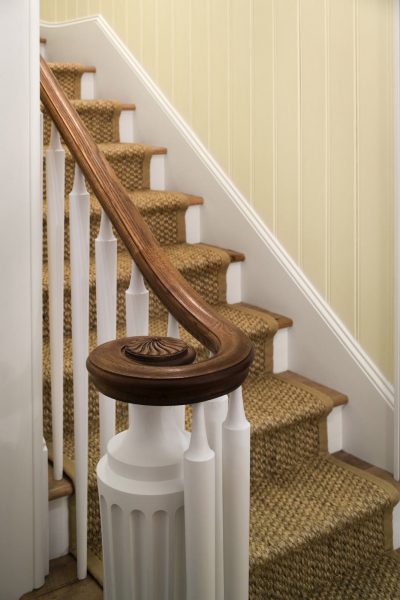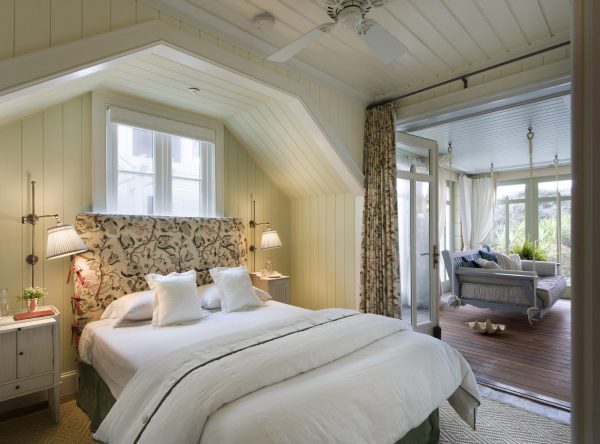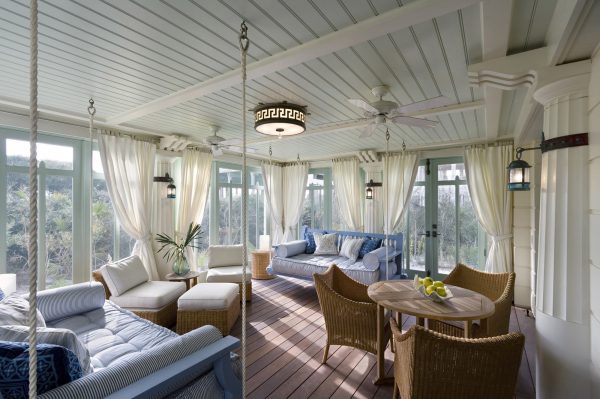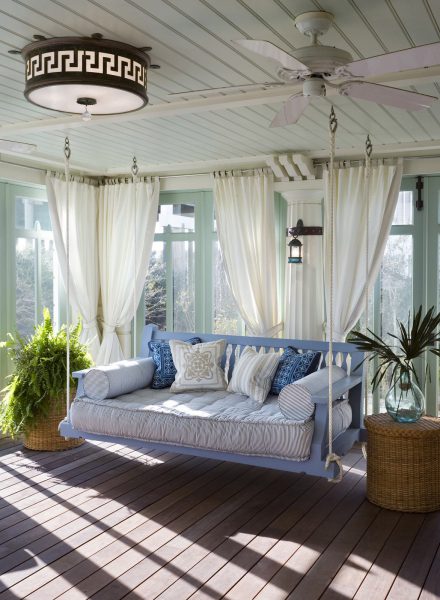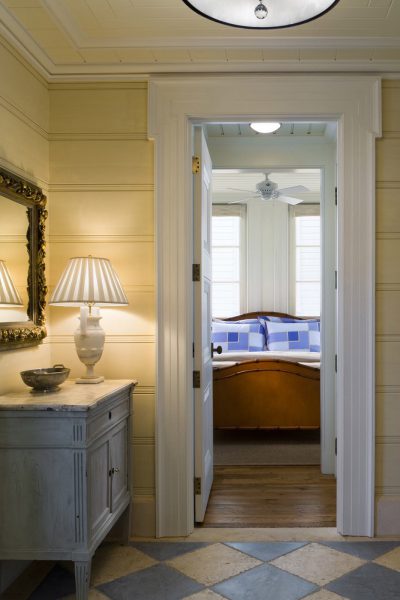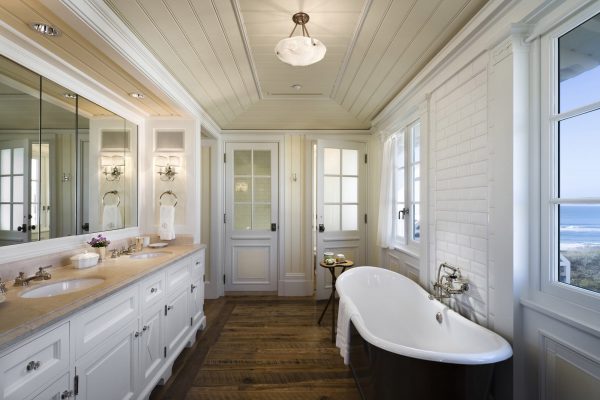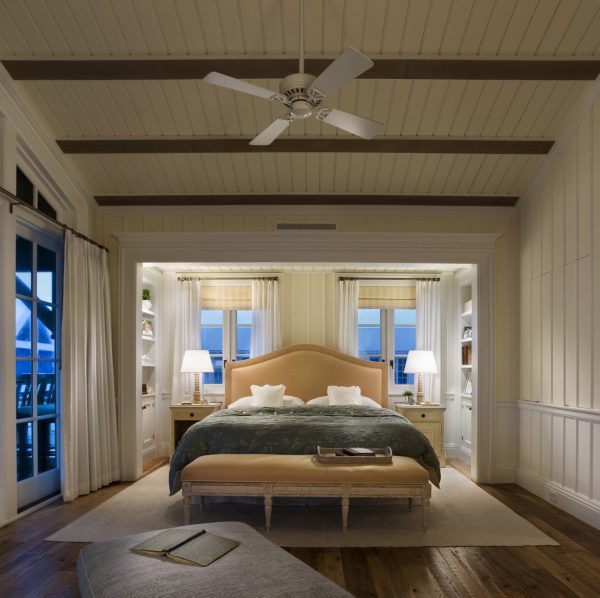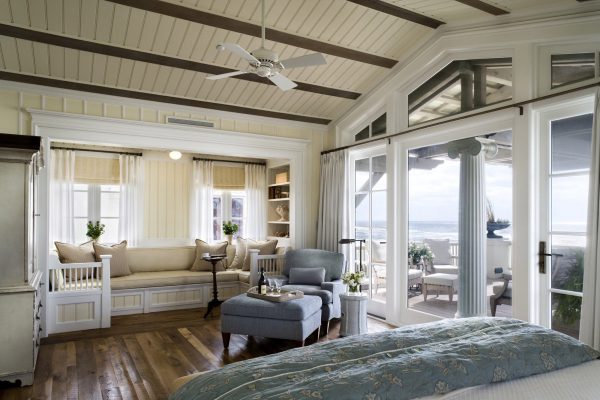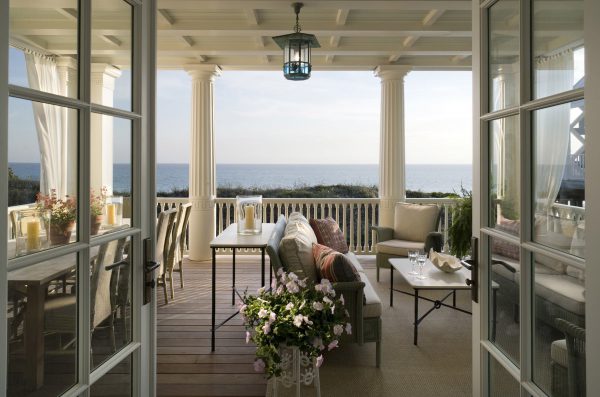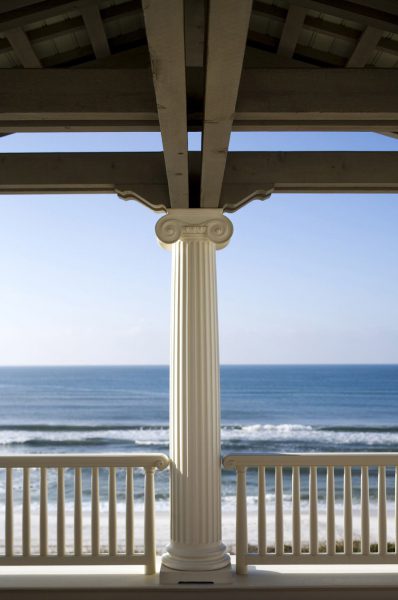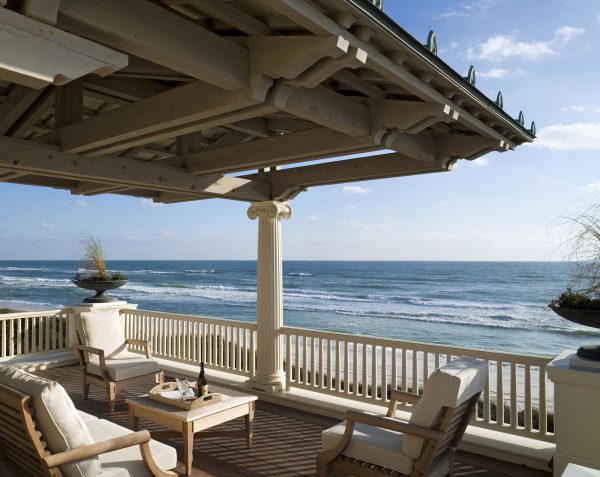 Project Partner: Gary L. Brewer
Interior Design: Robert A.M. Stern Architects
Landscape Design: Robert A.M. Stern Architects
Photography: Peter Aaron / OTTO