House on Lily Pond Lane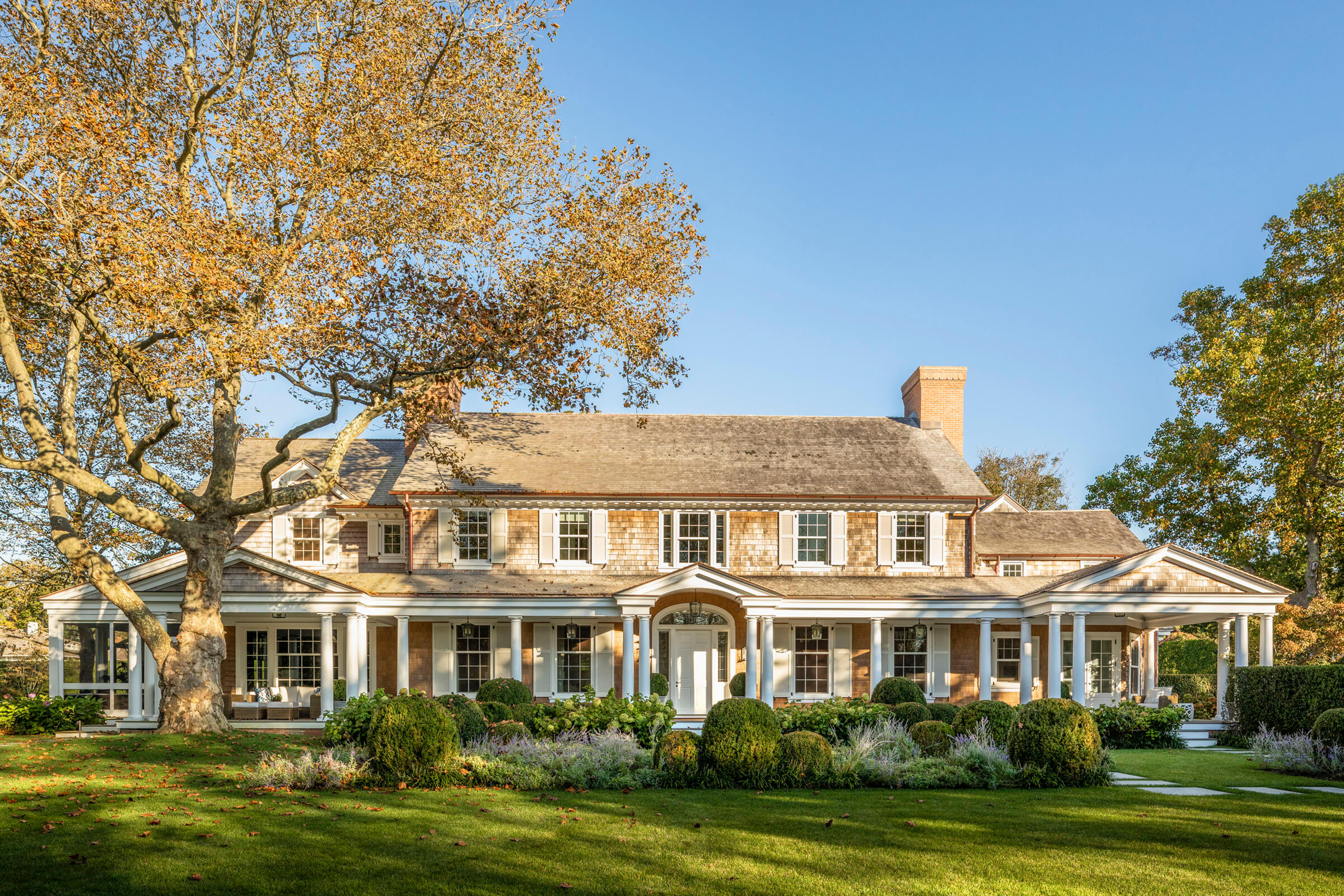 This house is on one of East Hampton's most picturesque lanes, just parallel to the beach, with the sound of the ocean ever present. The street is lined with beautiful sycamore trees that tower above the landscape, which takes on a park-like quality, thanks to the unusual siting of the house far to one side of the generous lot.

Randy Correll, Project Partner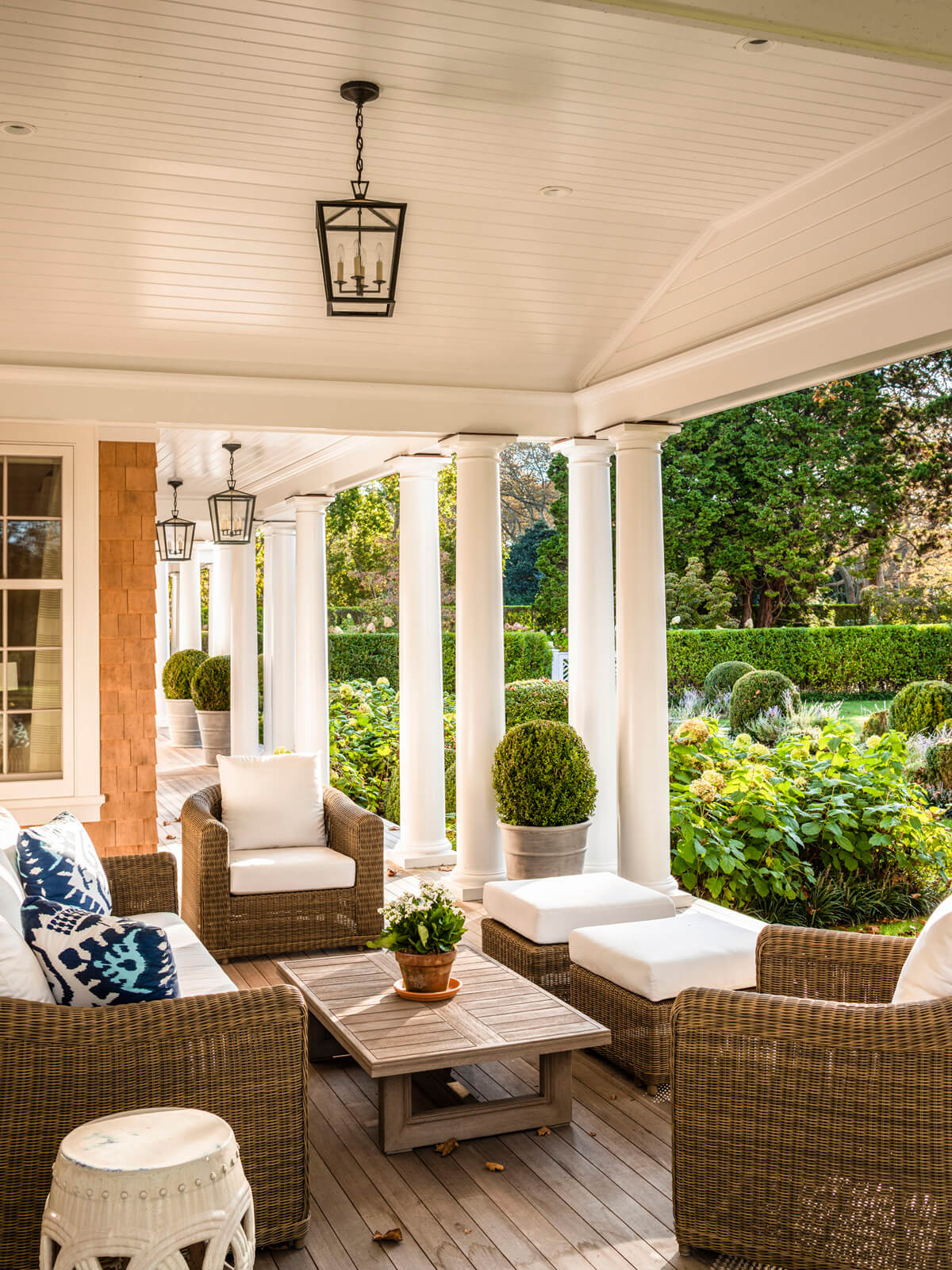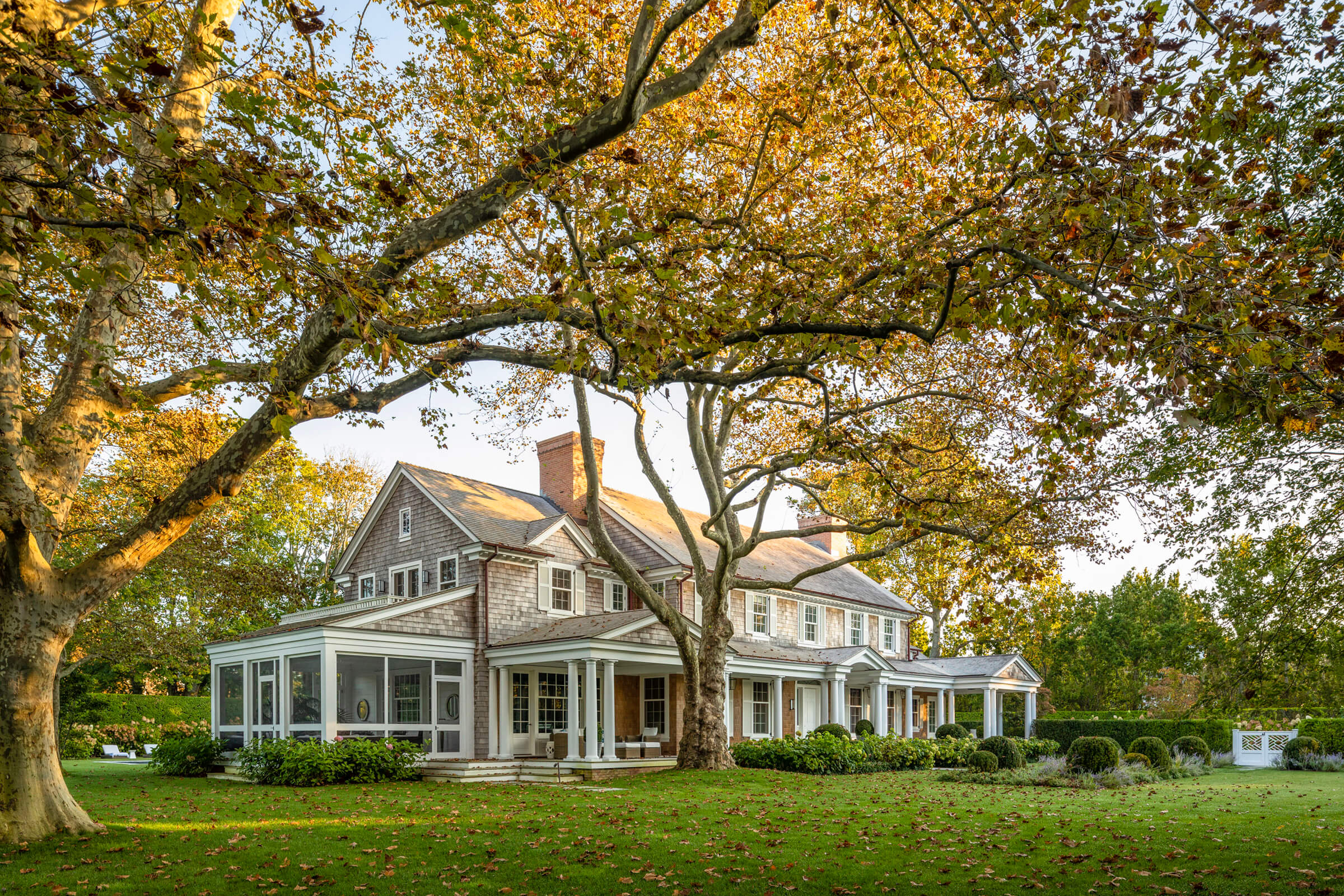 Our project dramatically transformed a 1920s colonial-style house that felt totally out of place to a Manhattan-based couple, friends of past clients. The husband and wife had not previously owned in the Hamptons, but since their grown children had come to enjoy the East End, they envisioned the property as a getaway for the whole family.
Inspired by a McKim, Mead & White house in nearby Southampton, we wrapped the front facade in a continuous porch, with pedimented pavilions at either end to allow for seating. Although these bookends were originally meant to be symmetrical, one is pulled slightly back to accommodate a venerable sycamore tree. On the west side of the house, we placed a spacious screened porch. The 1990s addition now has porches along two sides, with multiple areas for outdoor entertaining.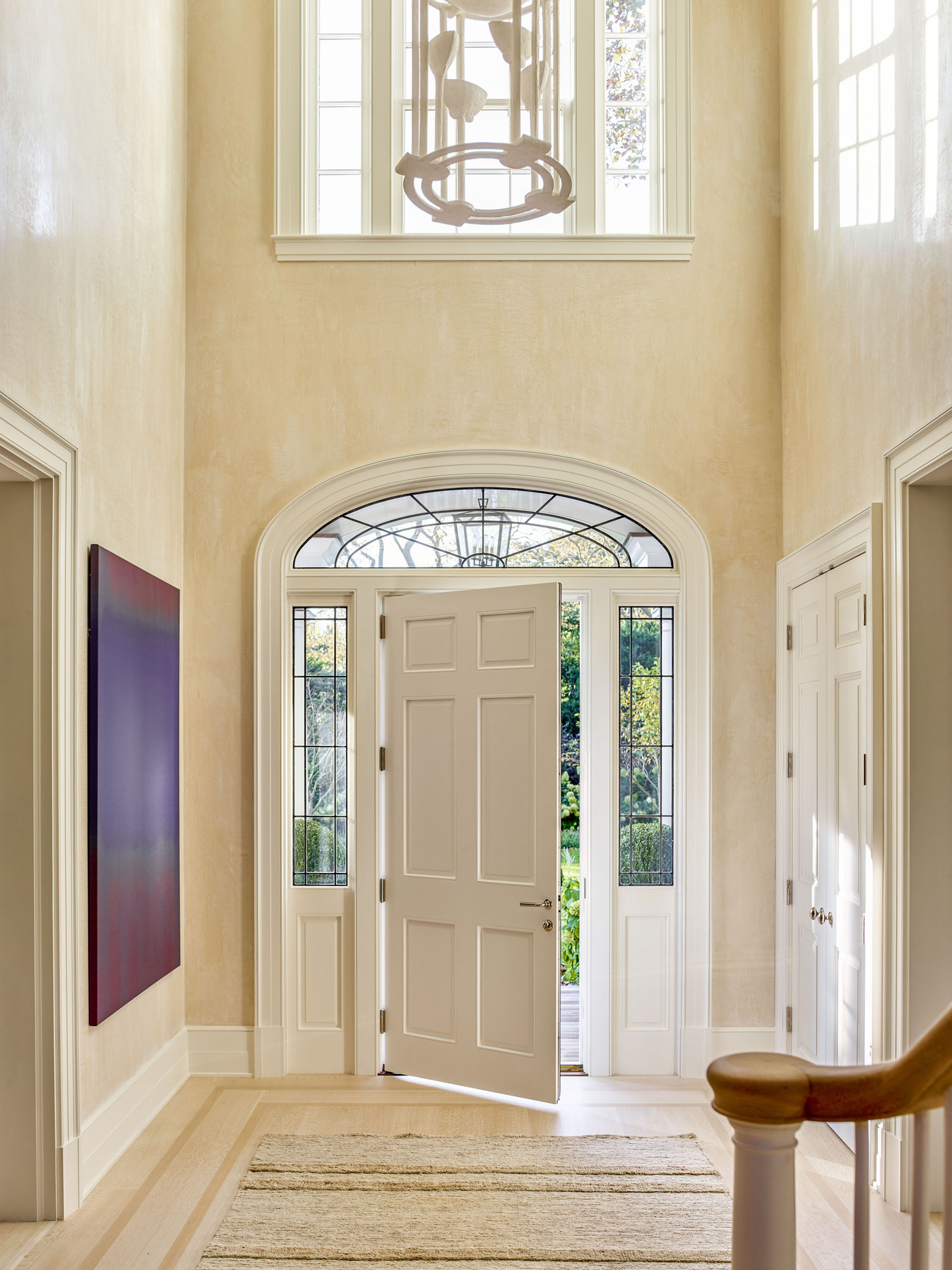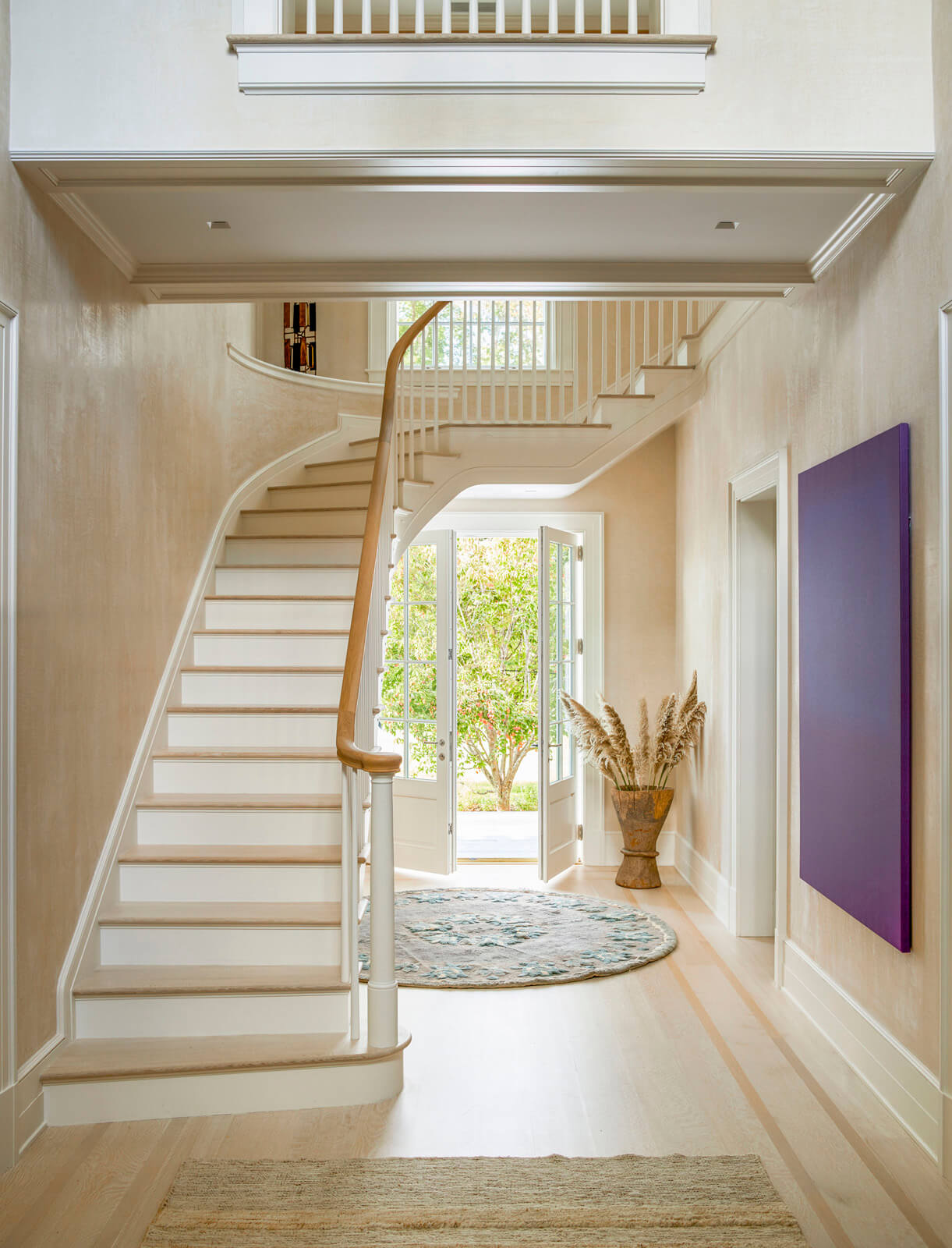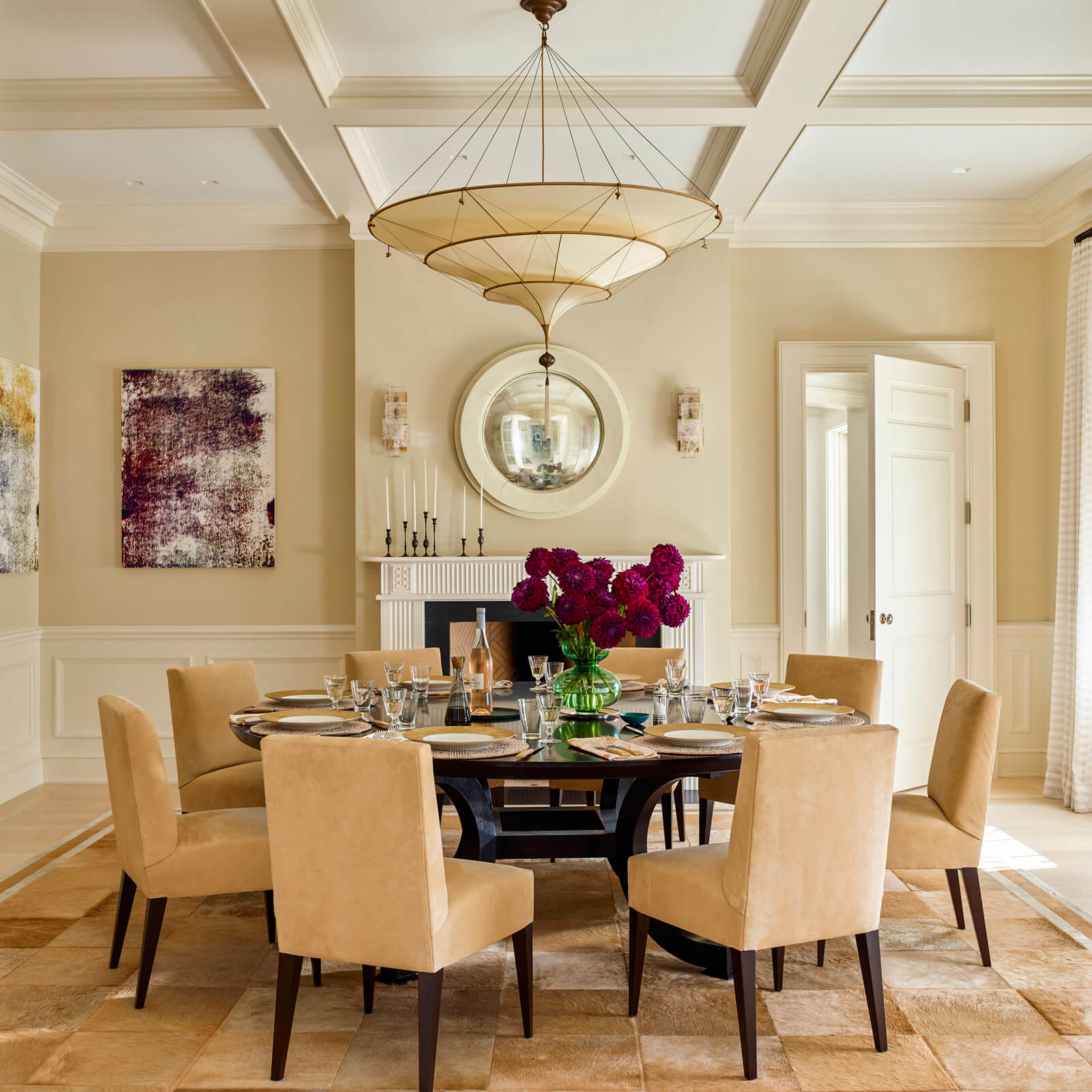 Stepping into the central stair hall, you still find the dining room to your right and the living room to your left, beyond which lies the library. Now, however, the central stair hall is double height (one of the clients' few specific requests). At the east side of the house is the kitchen, where we added a breakfast bay, which leads to the family room. There we removed a clumsy mezzanine to achieve an unencumbered double-height room.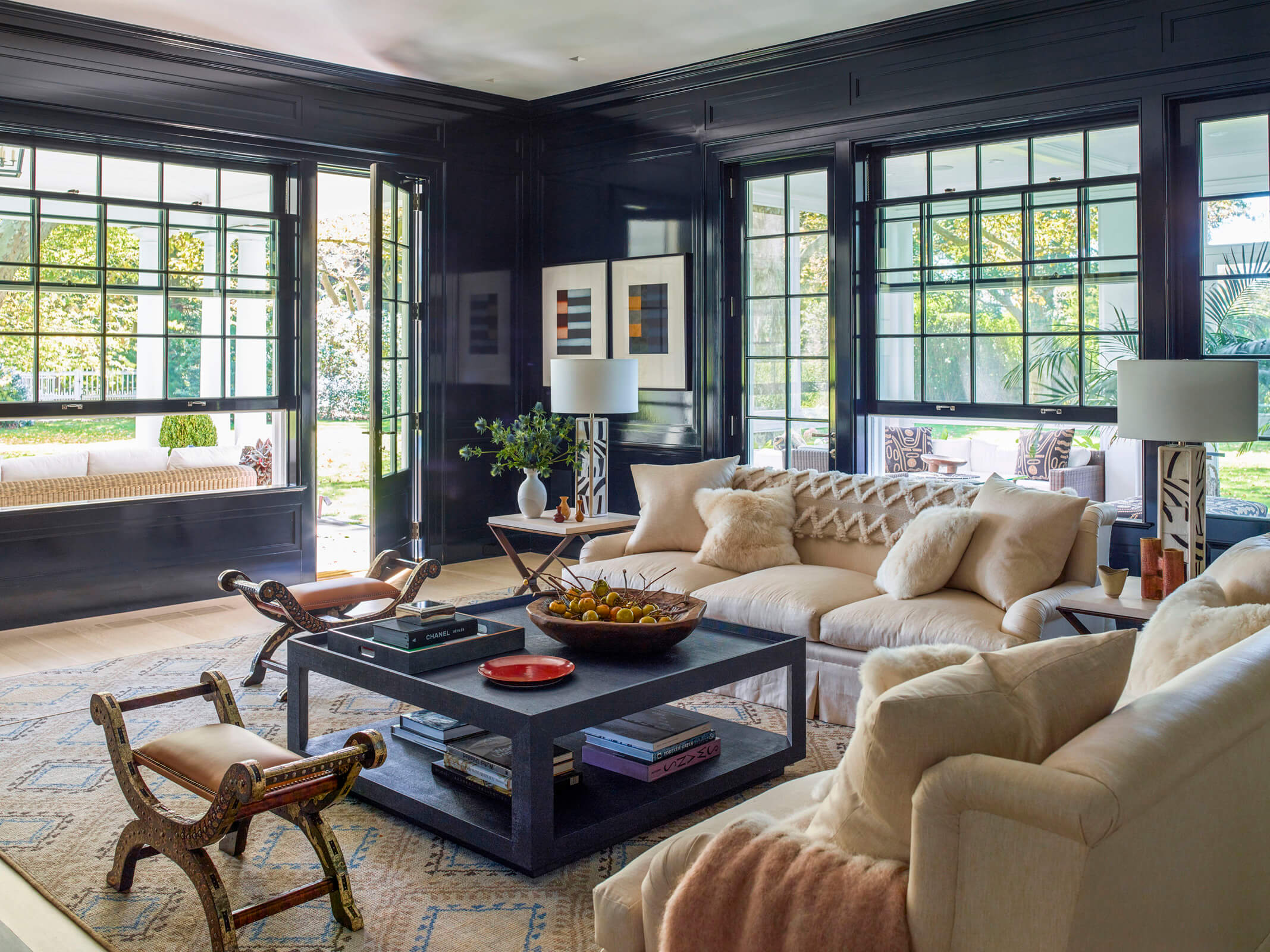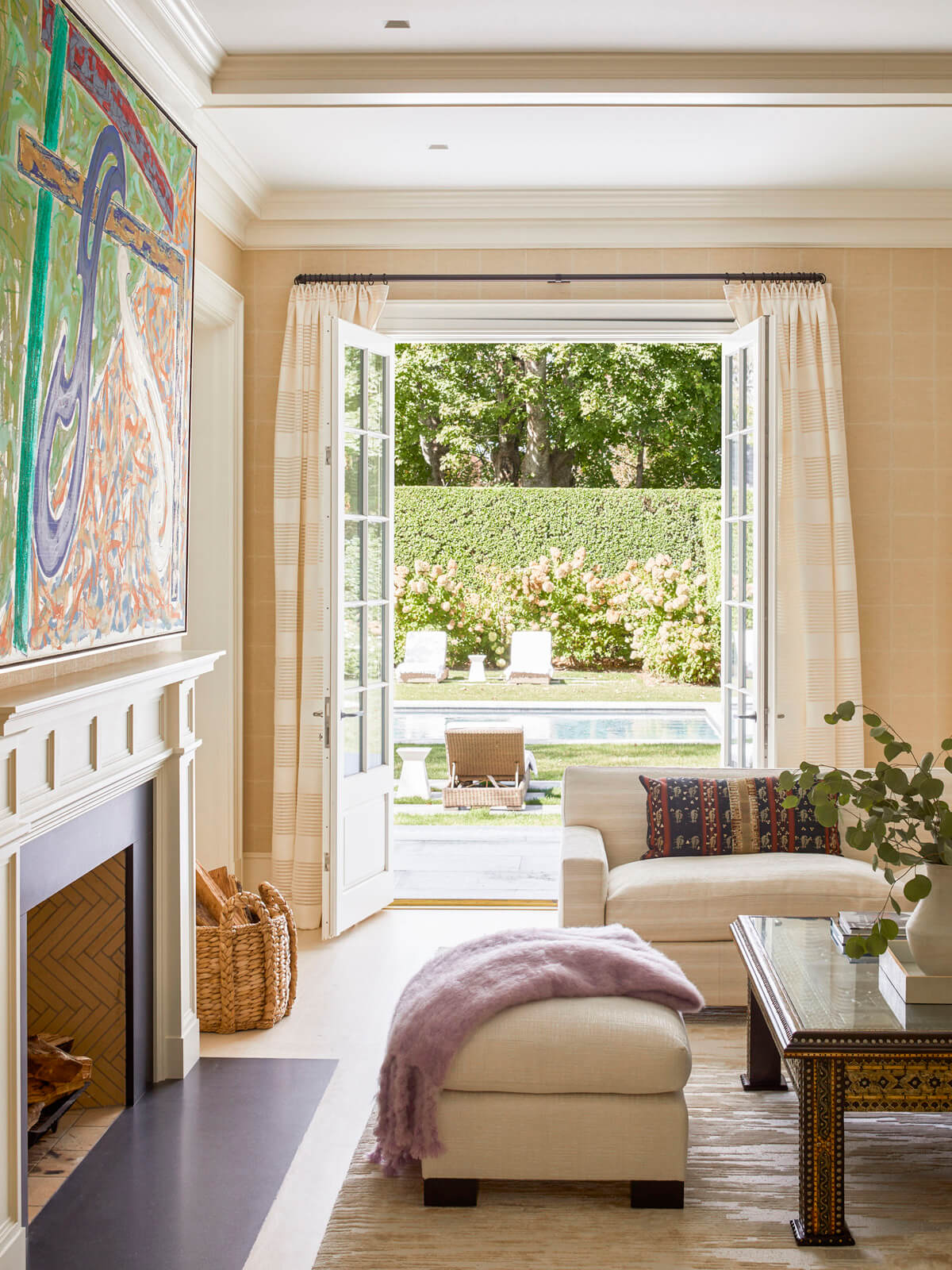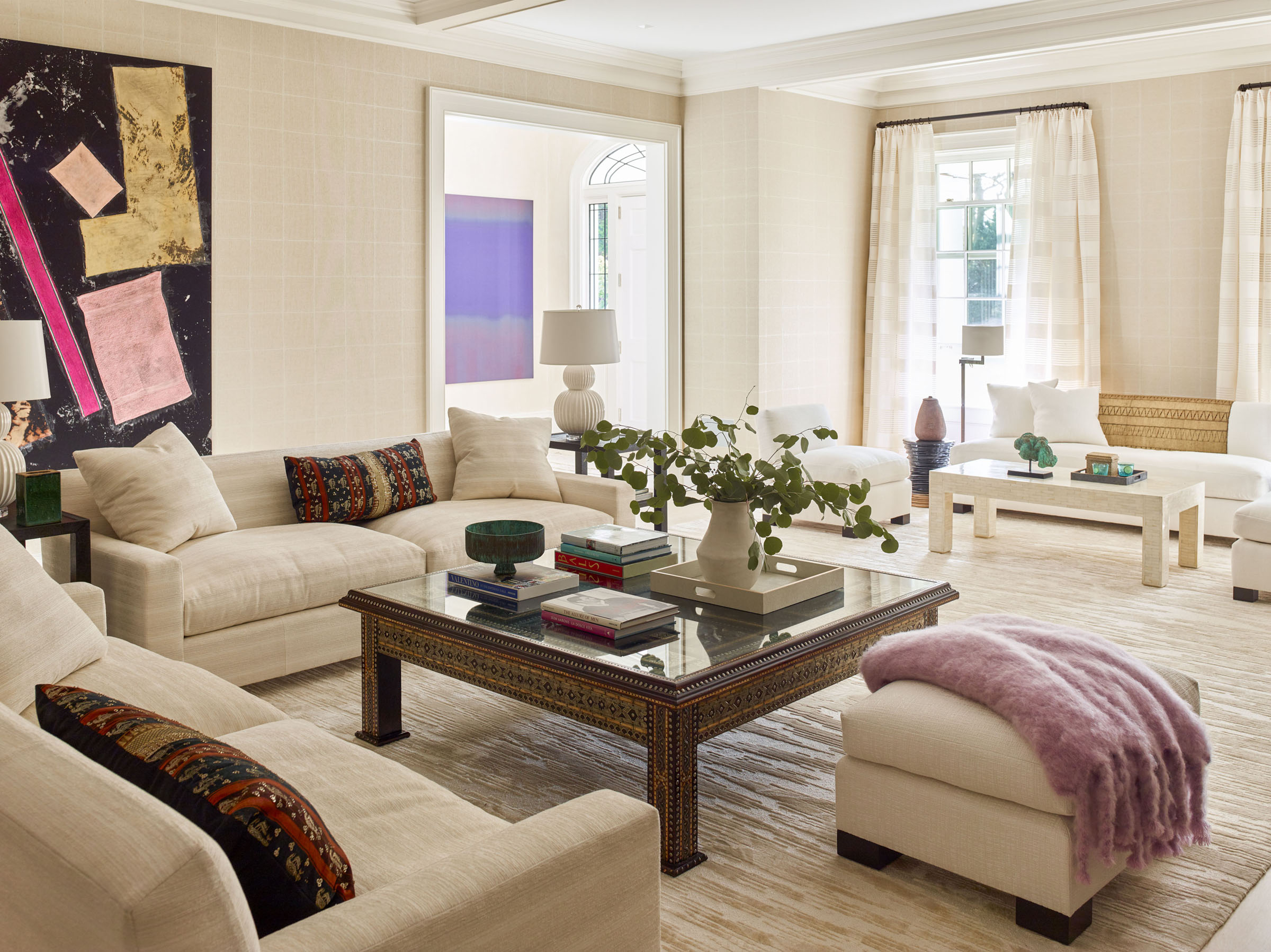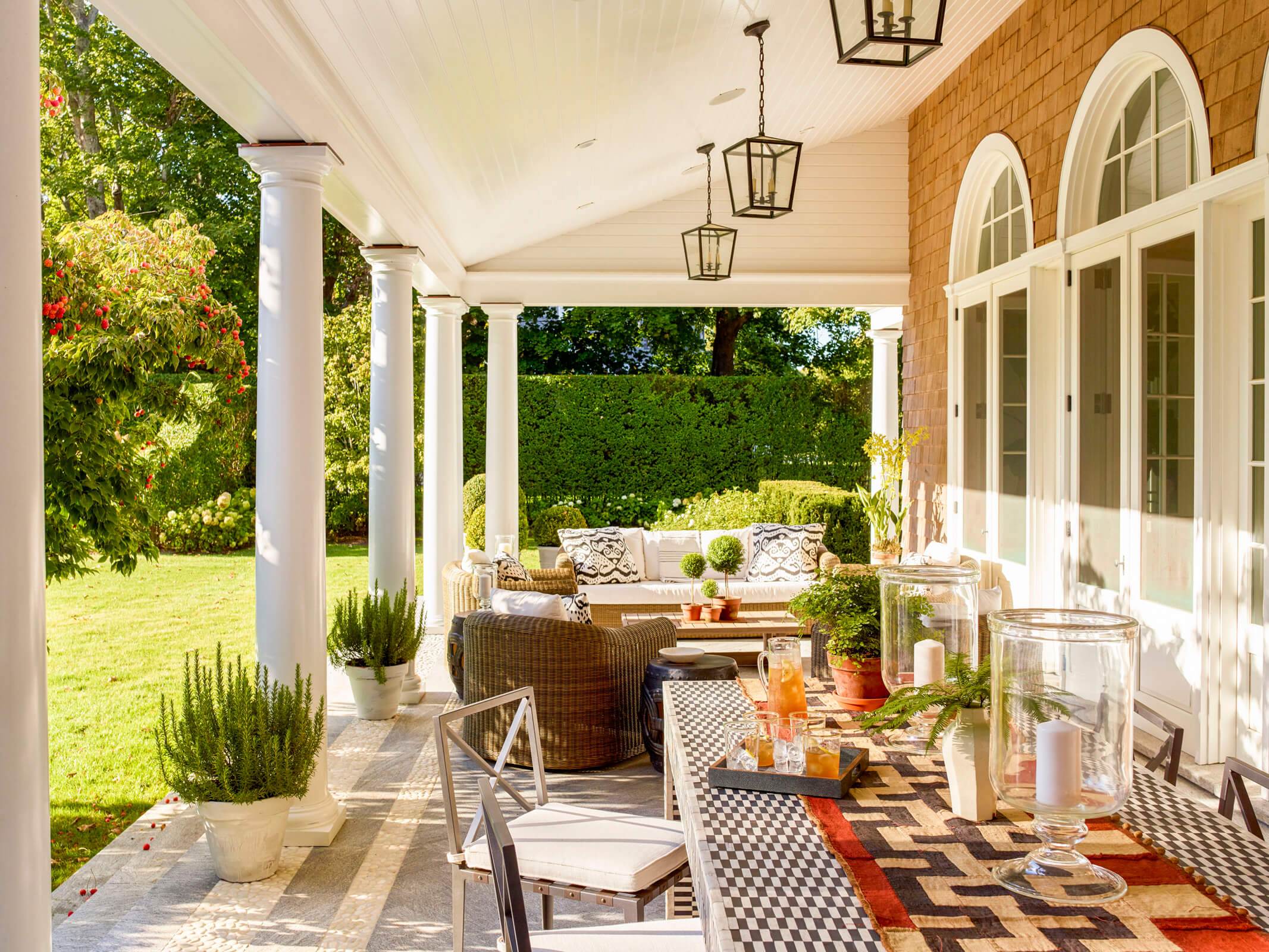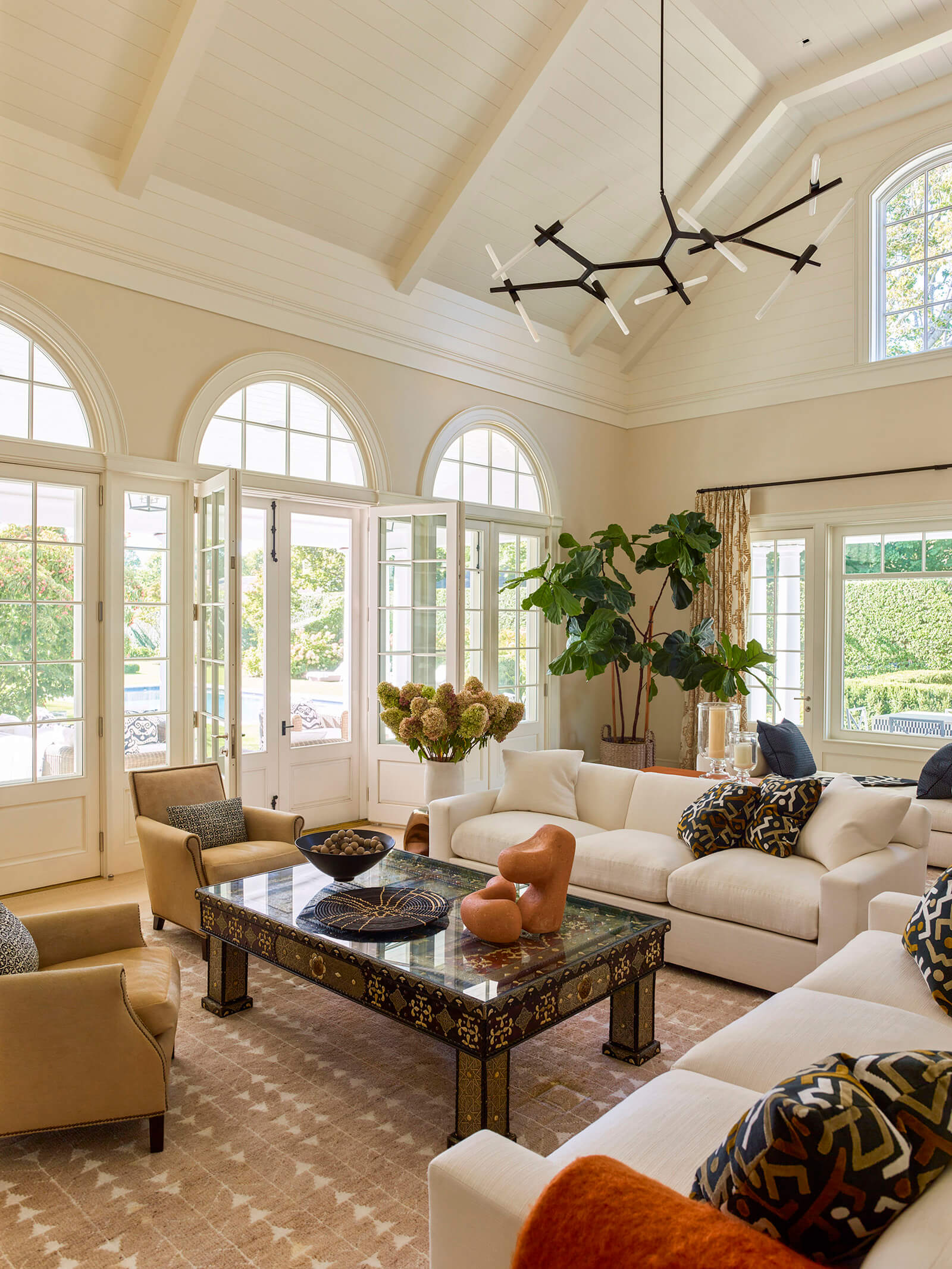 Three pairs of French doors with arched transoms lead to the dining porch. Painted beams and shiplap boards articulate the vaulted ceiling.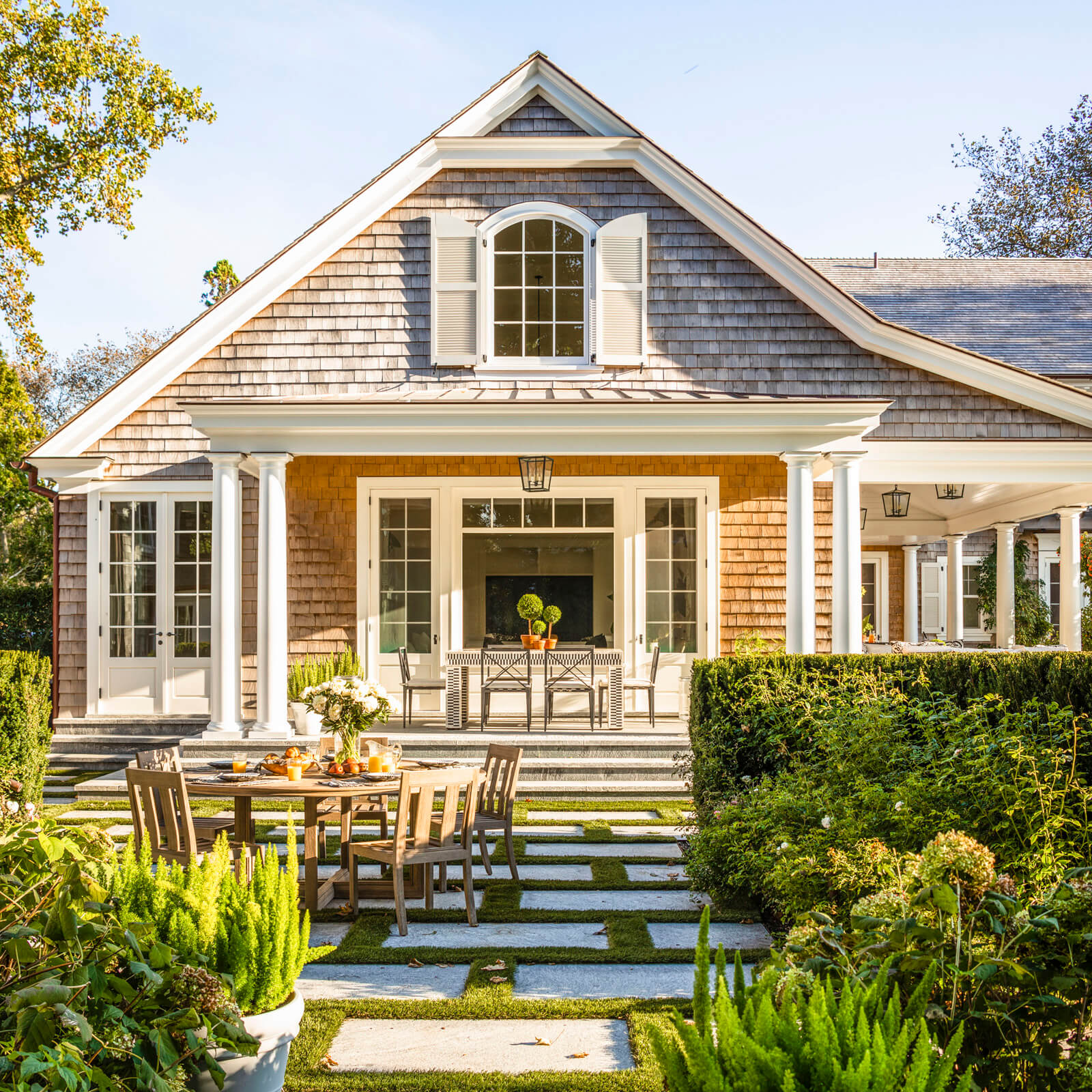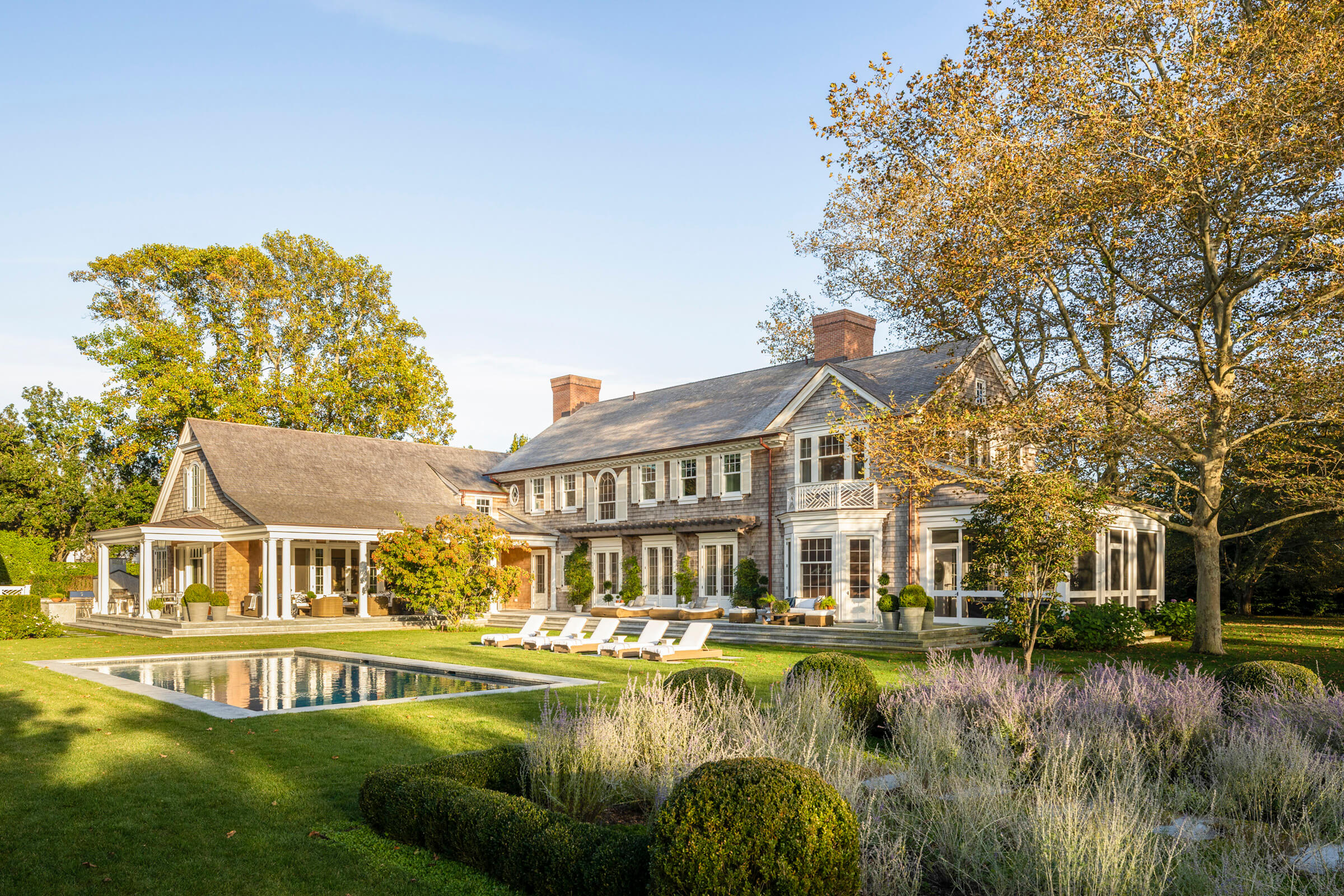 PROJECT PARTNER: RANDY M. CORRELL
INTERIOR DESIGN: DARA STERN
LANDSCAPE DESIGN: STEPHEN STIMSON ASSOCIATES, JUSTIN TERZI DESIGN
PHOTOGRAPHY: ERIC PIASECKI