Residence in Highland Park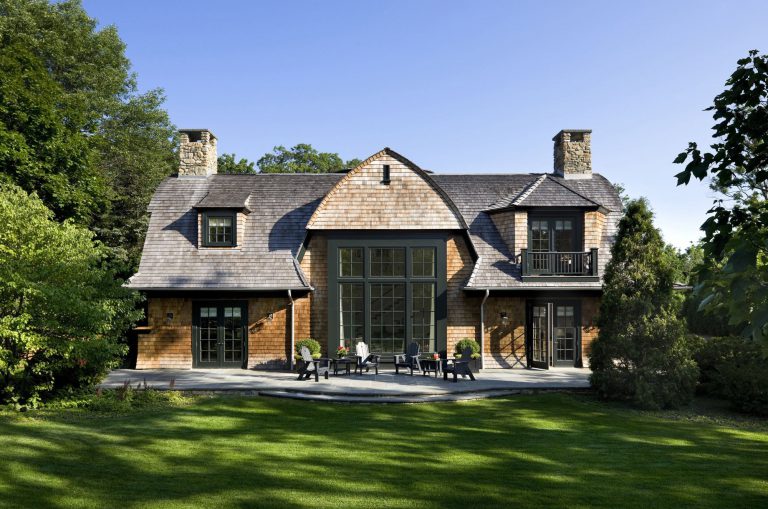 "Although this house is designed to look like a cottage, complete with playful quirks and Shingle-style appeal, when a visitor walks inside, the charm and complexity of the owners' style is truly unveiled. They are great art collectors of "everything," including surrealist art, and we wanted the house to properly showcase their collection but also be gracious and comfortable for family entertaining. Which means, of course, a pool and cabana, a playroom and a great bunk room for the grandkids to sleep over!"

Grant Marani, Project Partner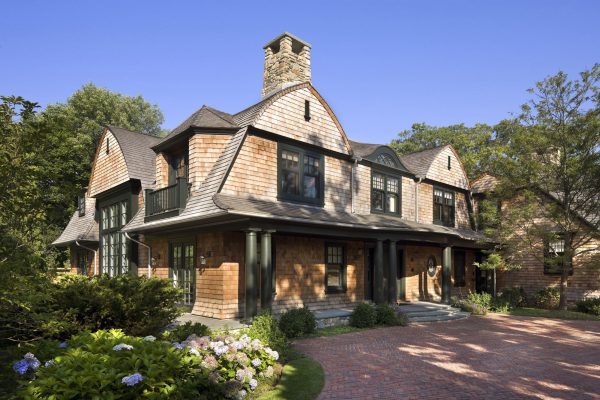 This playfully massed house in Highland Park is set on a quiet street and anchored by a tall central bow-gabled bay window. The main facade suggests a modest cottage from the street, and the residence's true size becomes evident only after traversing the winding reclaimed brick drive to the motor court and entrance facade. Designed to blend into the surrounding landscape, the house is clad with wood shingles, hunter green trim, and a fieldstone water table which runs into stone garden walls throughout the landscape. Soft natural light bathes the central double-height stair hall, which rises dramatically to the glazed cupola and houses an extensive art collection. The library, dining room, and axial gallery face the woods to the west, while a large south-facing window looks back across the front lawn.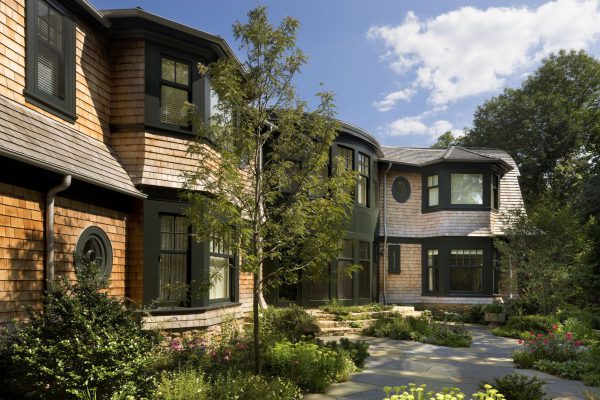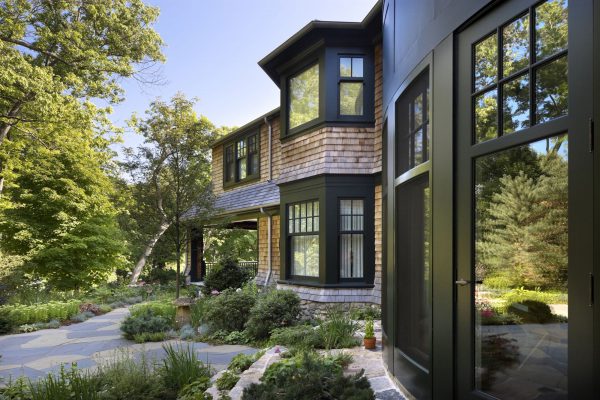 The garden walls, along with the wooded ravine to the north, provide privacy for the pool terrace, dining pergola, and covered porch where the homeowners like to entertain casually.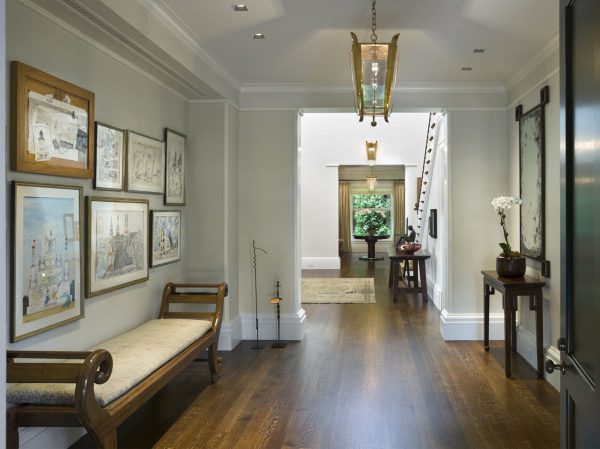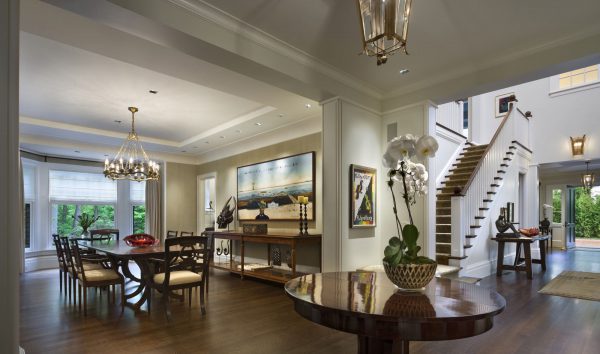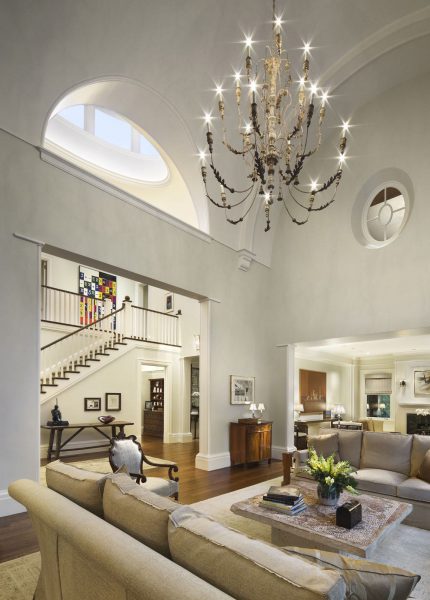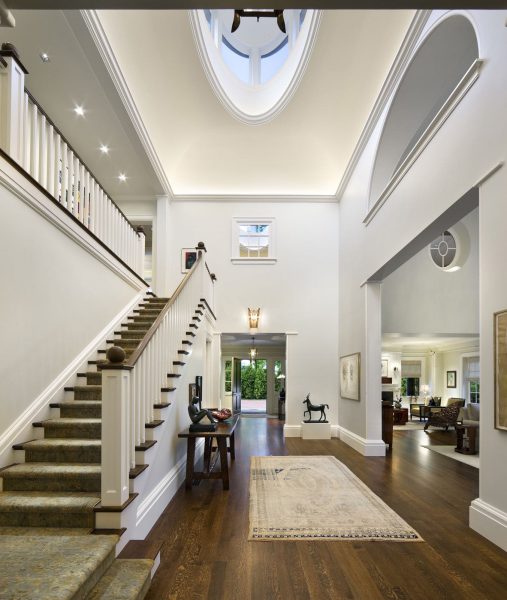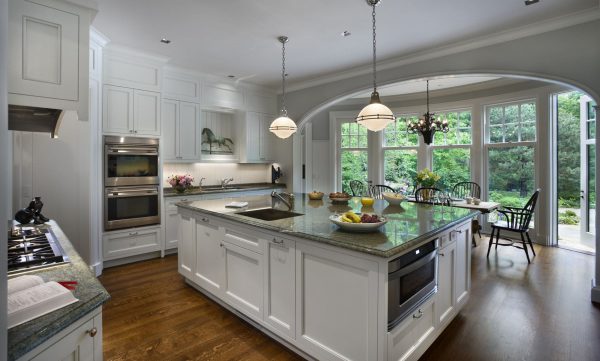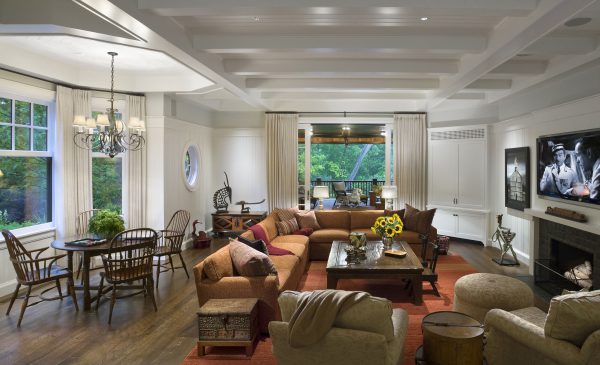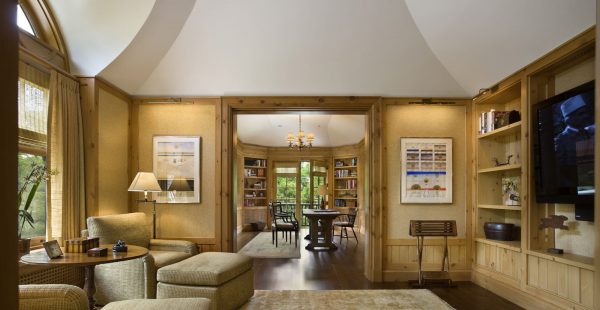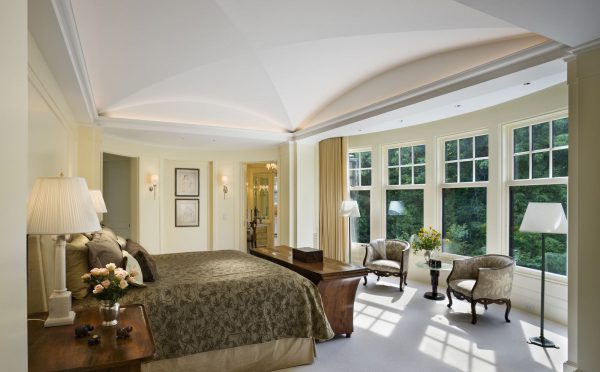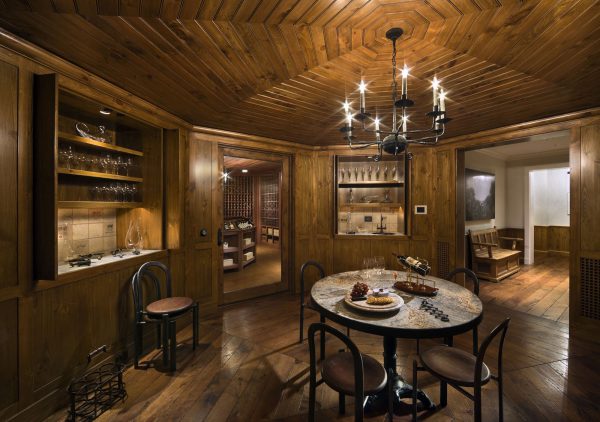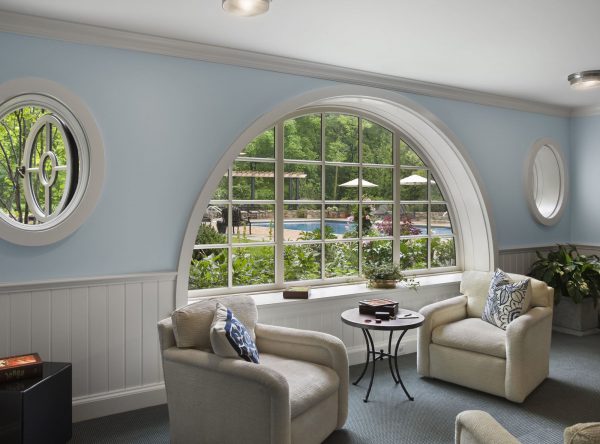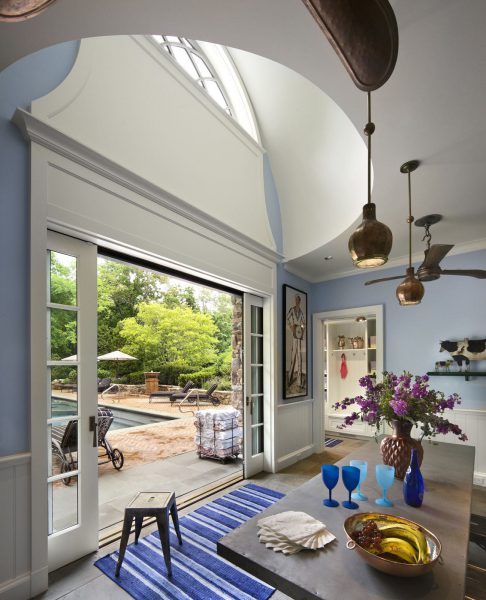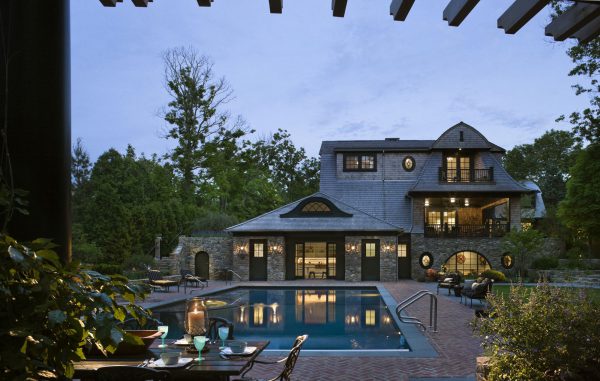 Project Partner: Grant F. Marani
Interior Design: Semel-Snow Interior Design, Inc.
Landscape Design: Douglas Hoerr Landscape Architecture, Inc.
Photography: Peter Aaron / OTTO