Residence in Singapore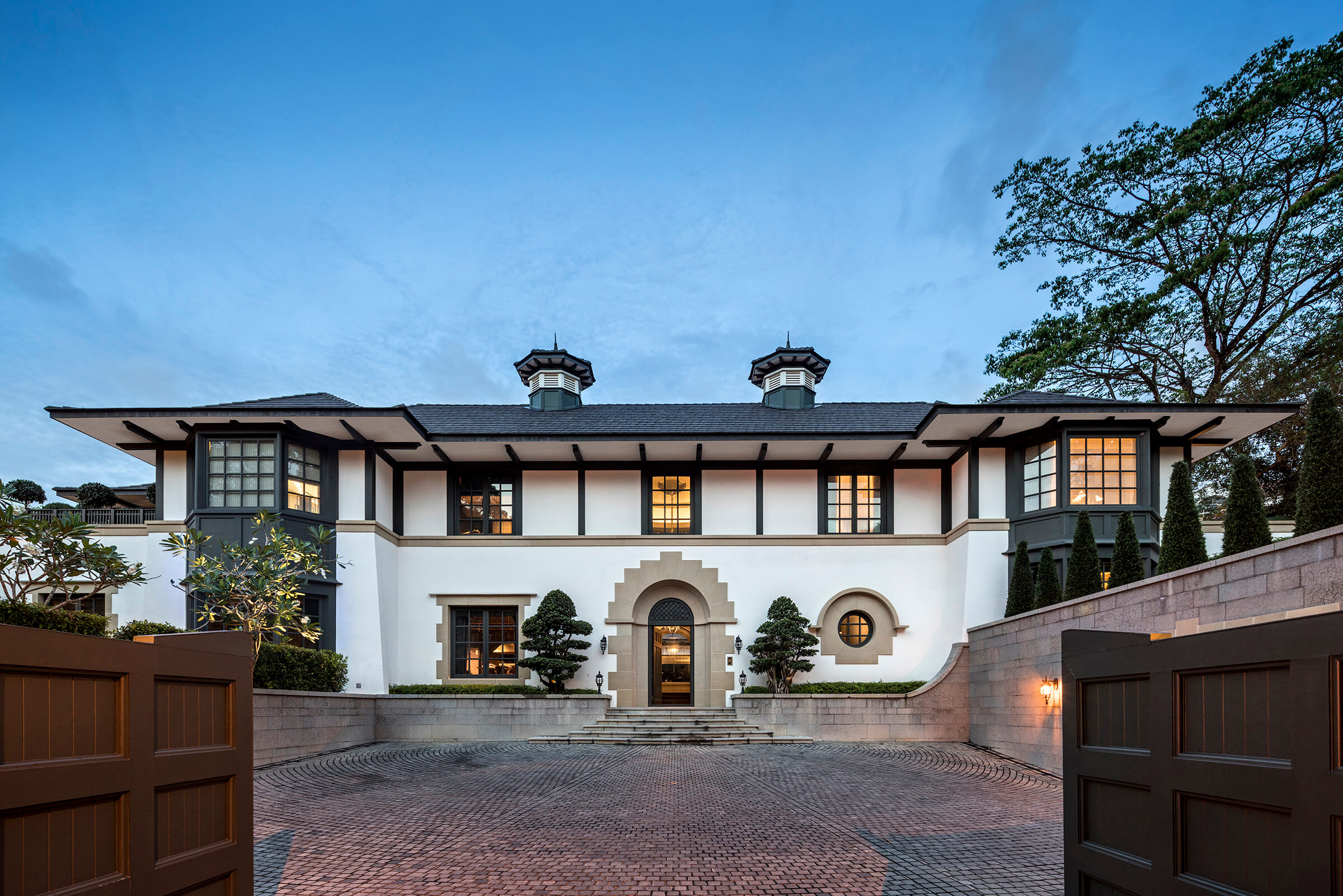 For our first house in Singapore—our firm's first project of any kind in Singapore—I, along with my partner Paul Whalen, took inspiration from the Black-and-White bungalow tradition. Our clients were in their late 30s with very young children when they came to us. At the time, they had hired another firm to design a "contemporary" house. When they realized that the proposed design would not be suitable for raising a family, they turned to us. Our clients felt confident that we would not only reinterpret Brewer's Black-and-White vernacular but also add to it; we did so with references to the work of C. F. A. Voysey and Sir Edwin Lutyens.

Grant Marani, Project Partner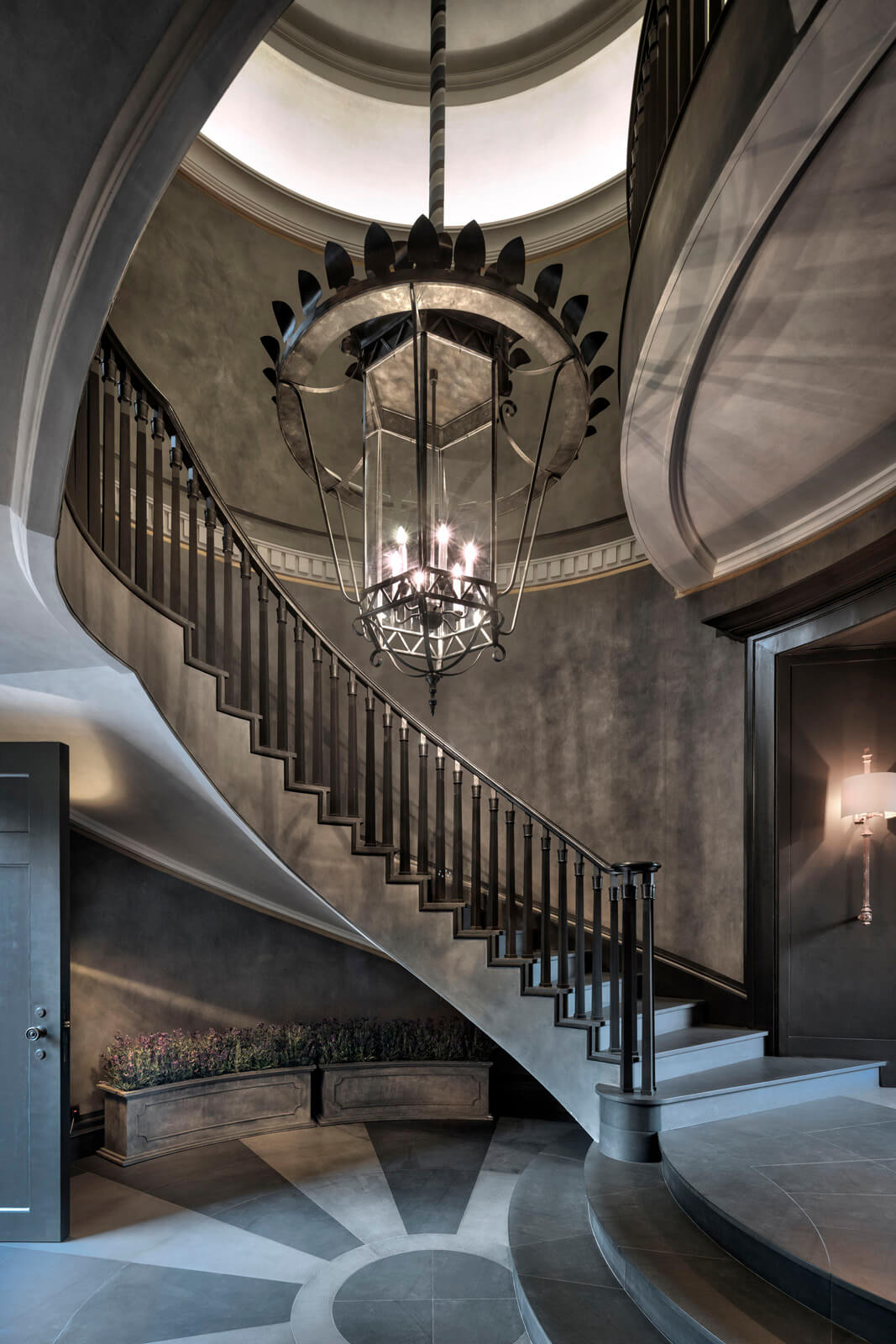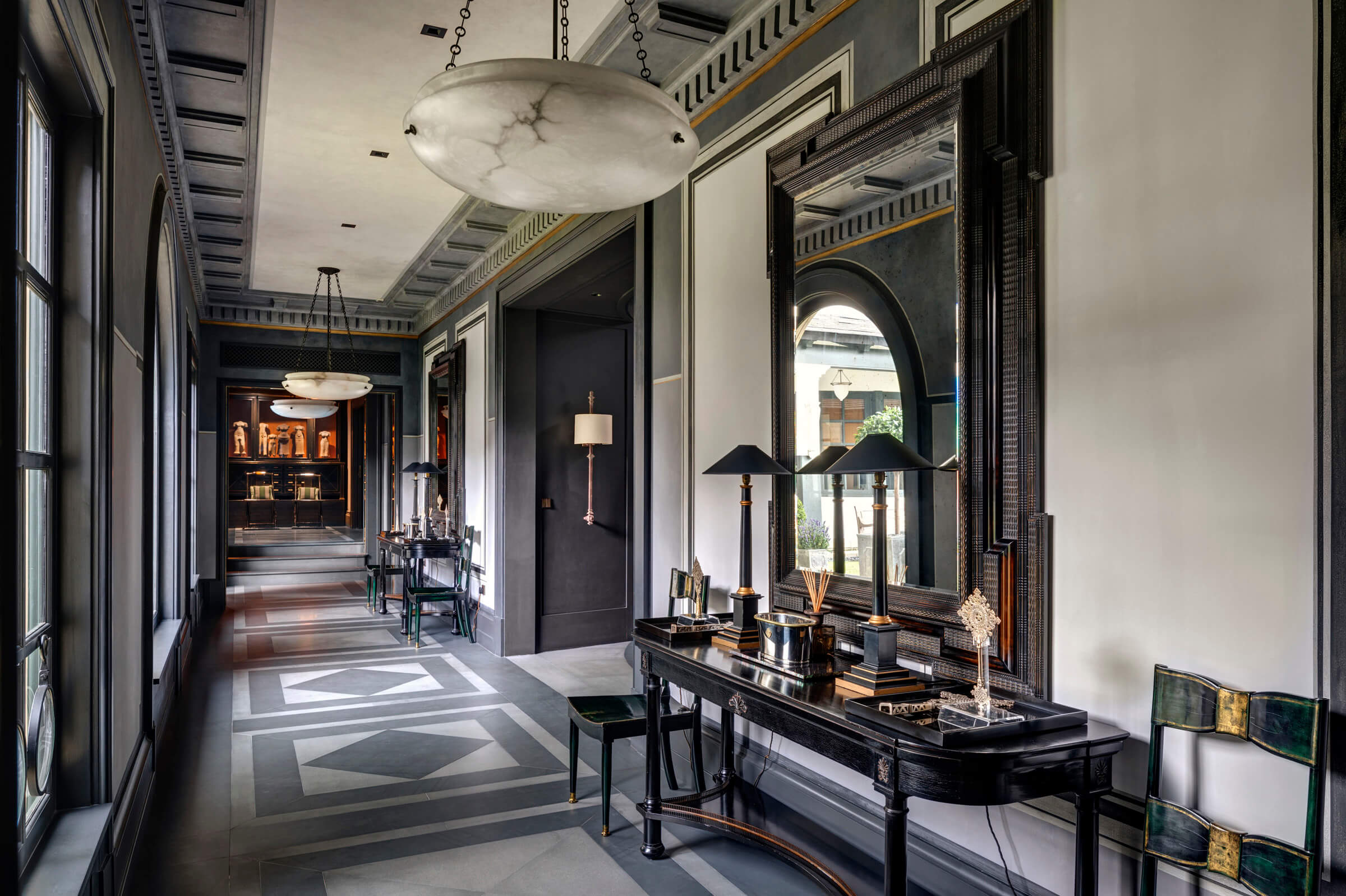 In contrast to the bright white stucco facades, the entry stair hall is a cool charcoal gray with light gray sunburst accents on the stone floor, introducing the distinctive palette of interior designer Anouska Hempel. A vestibule at the front door steps up to the sweeping stair and brings guests into the gallery that connects the major first-floor rooms.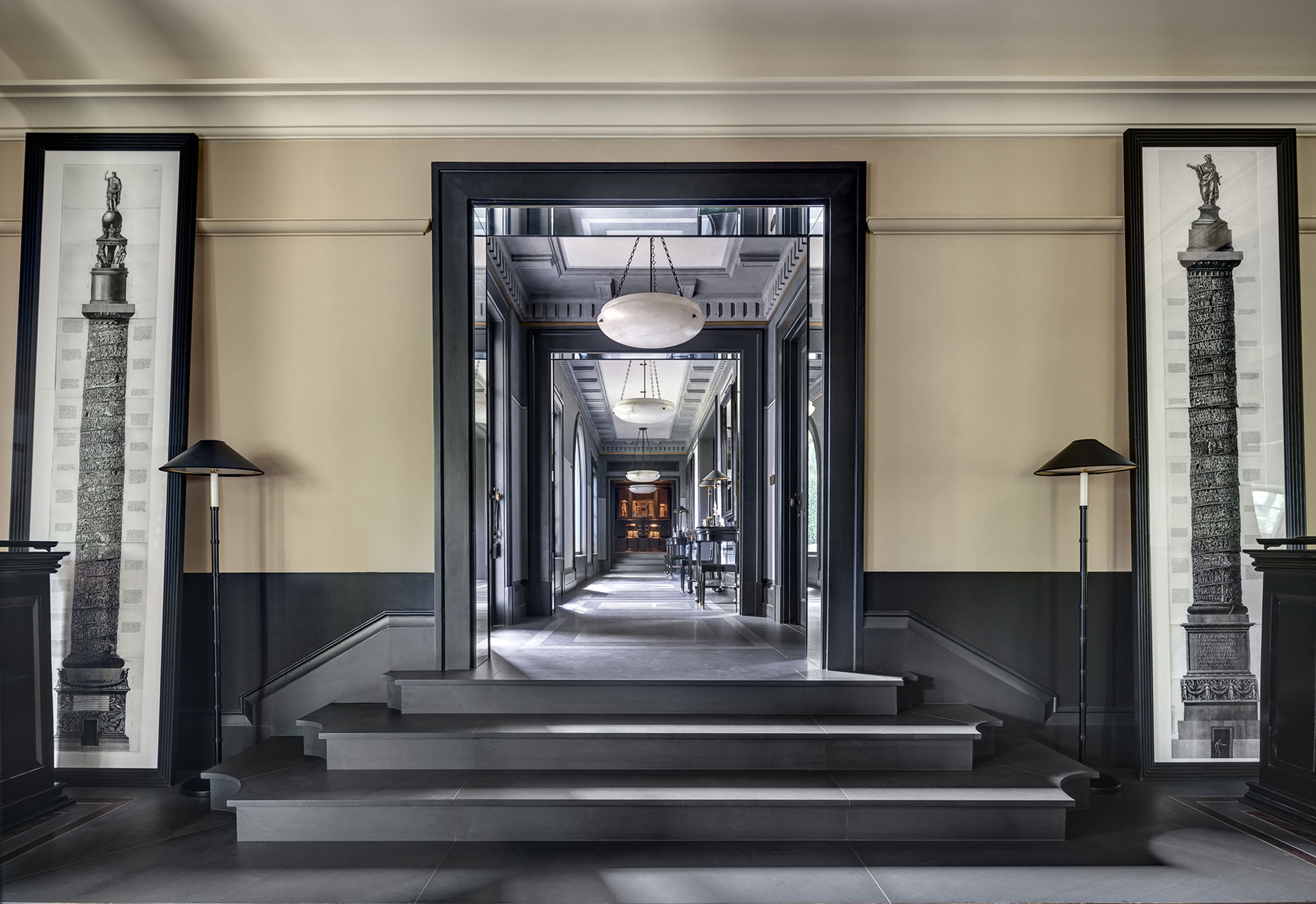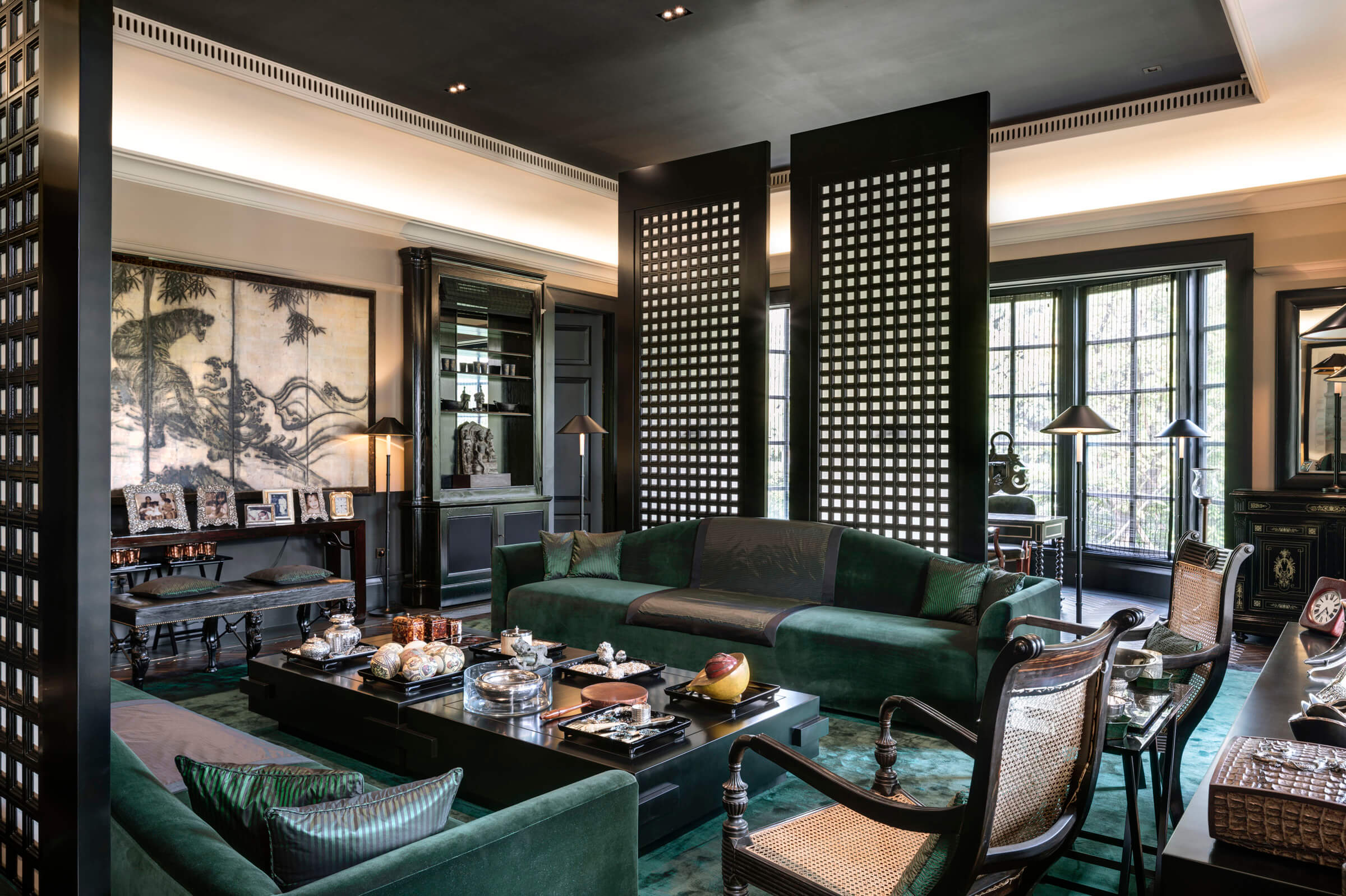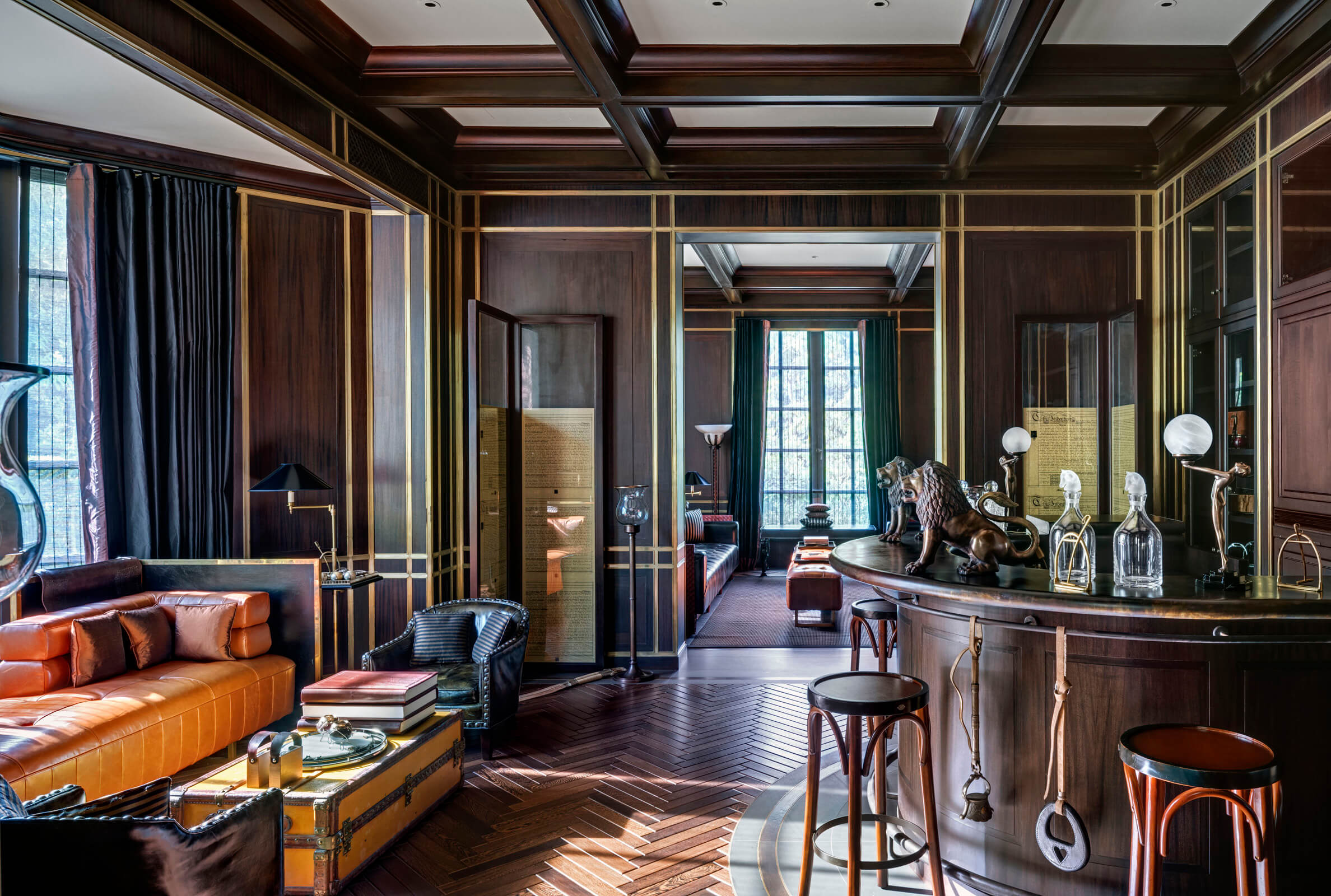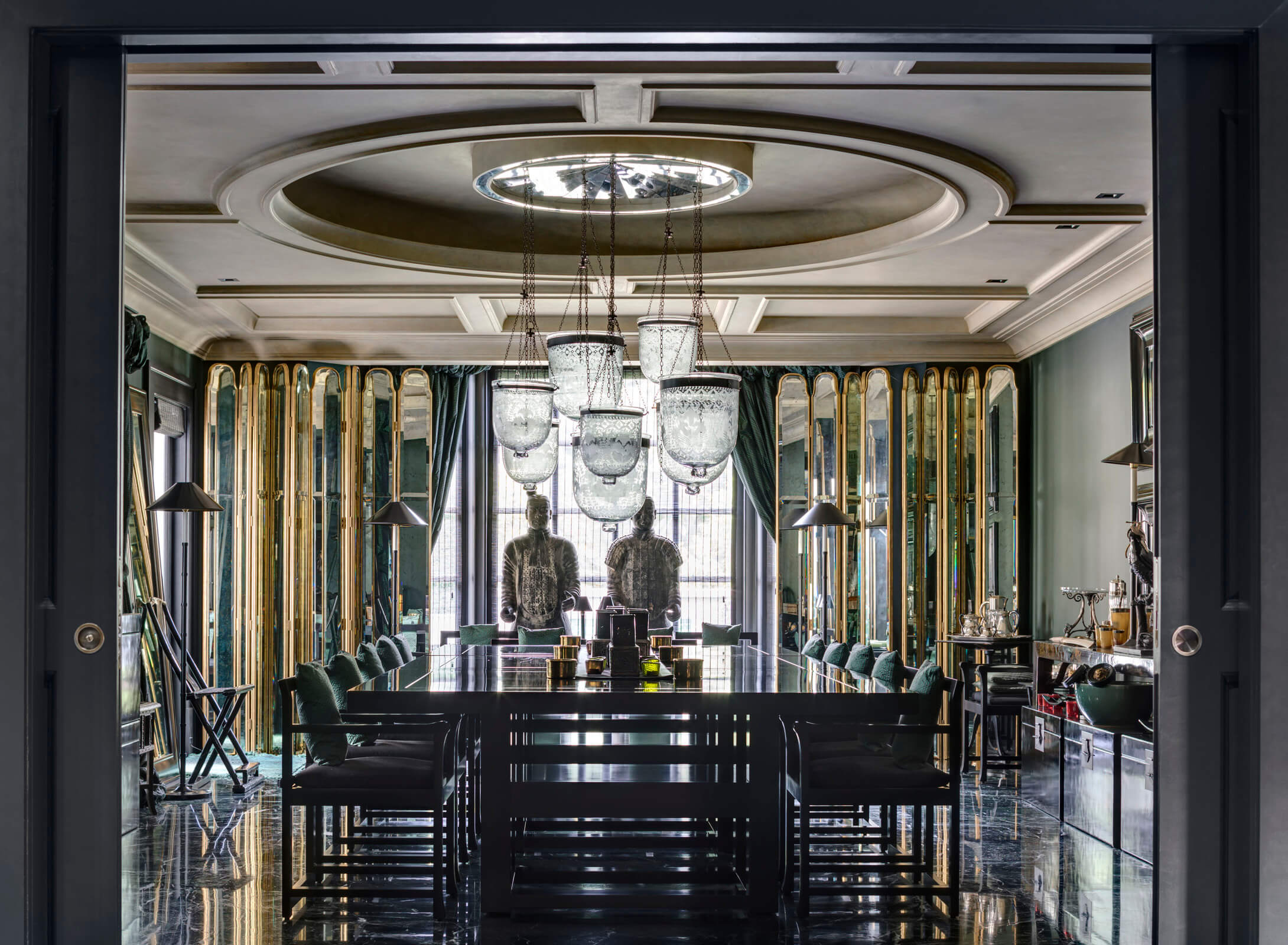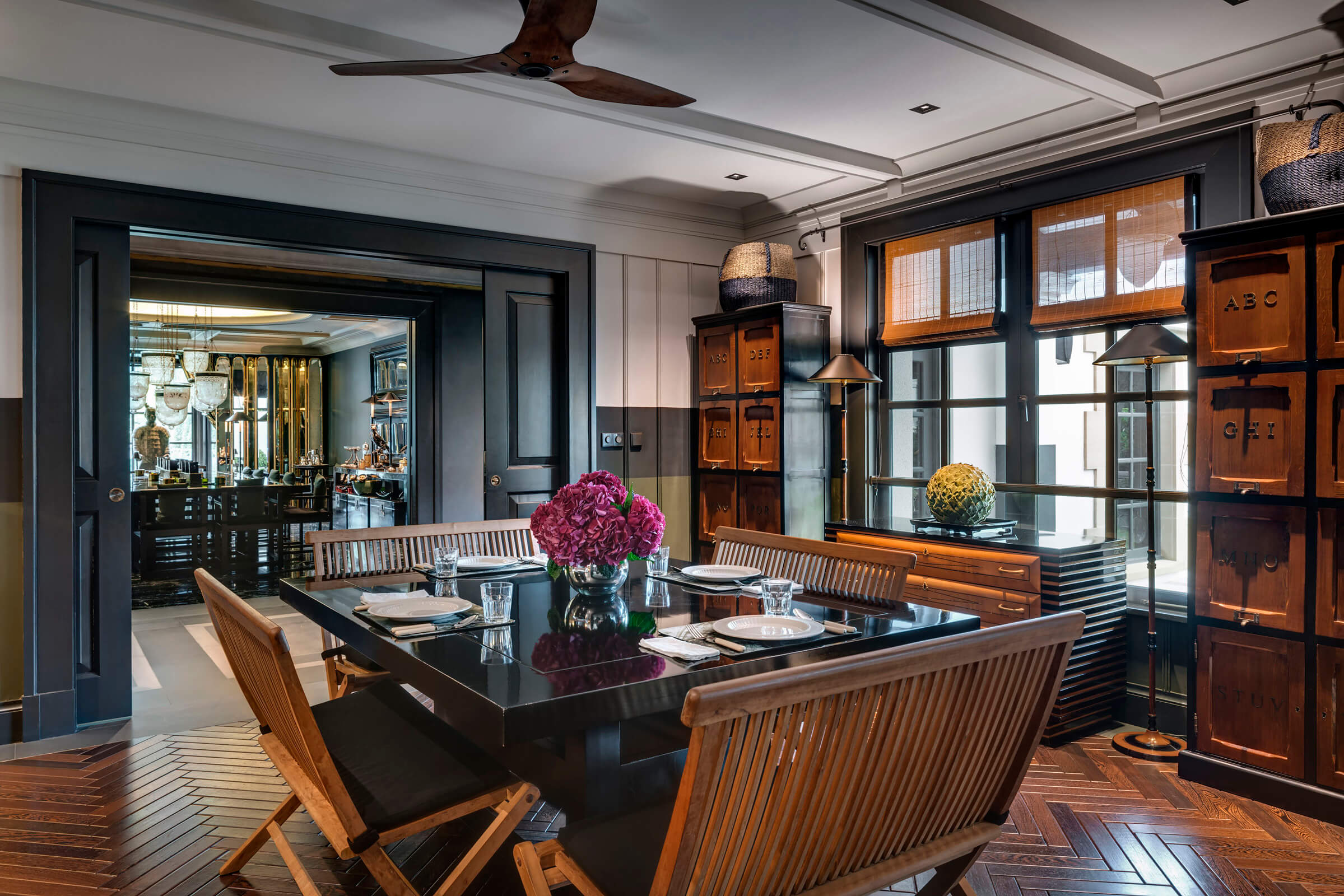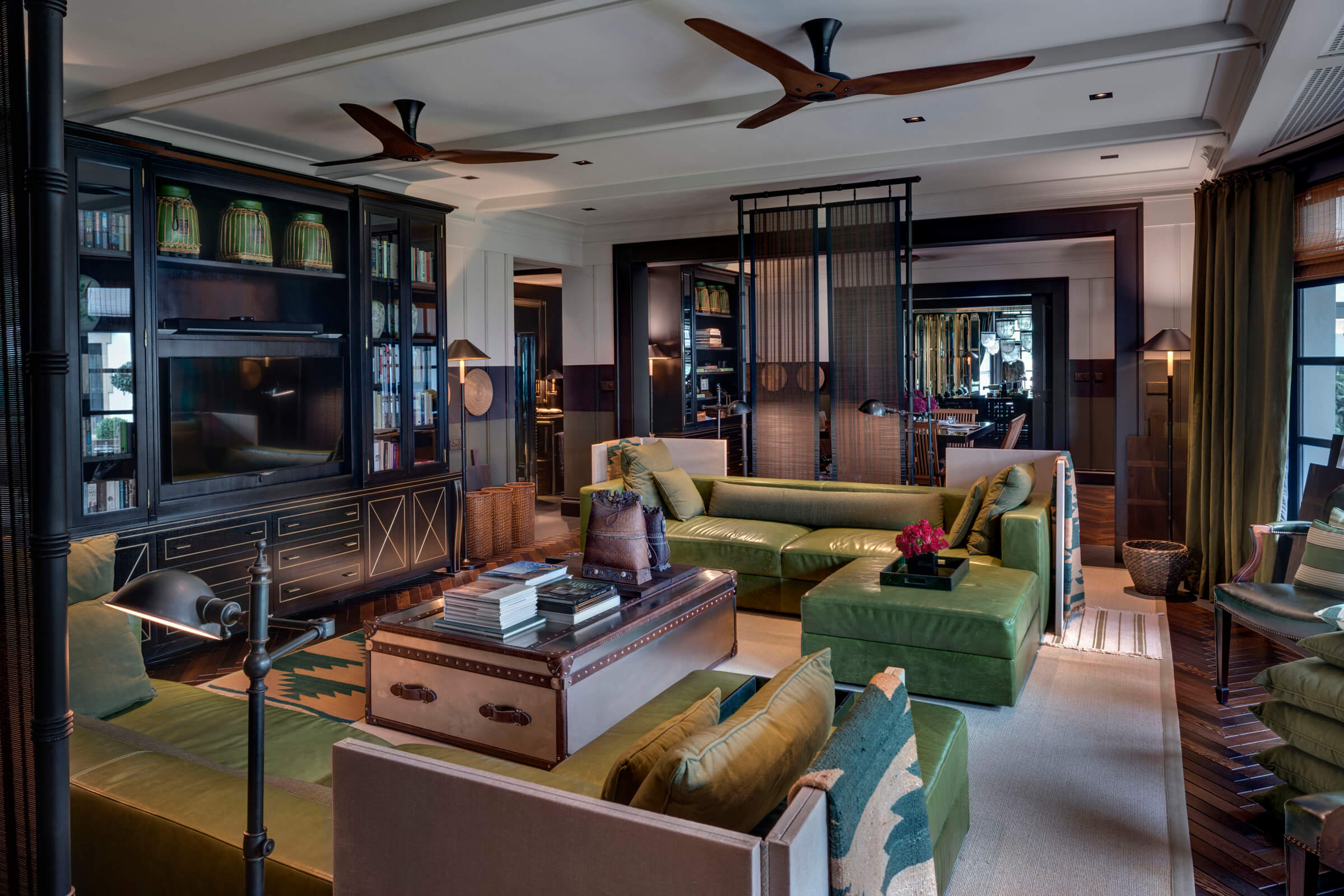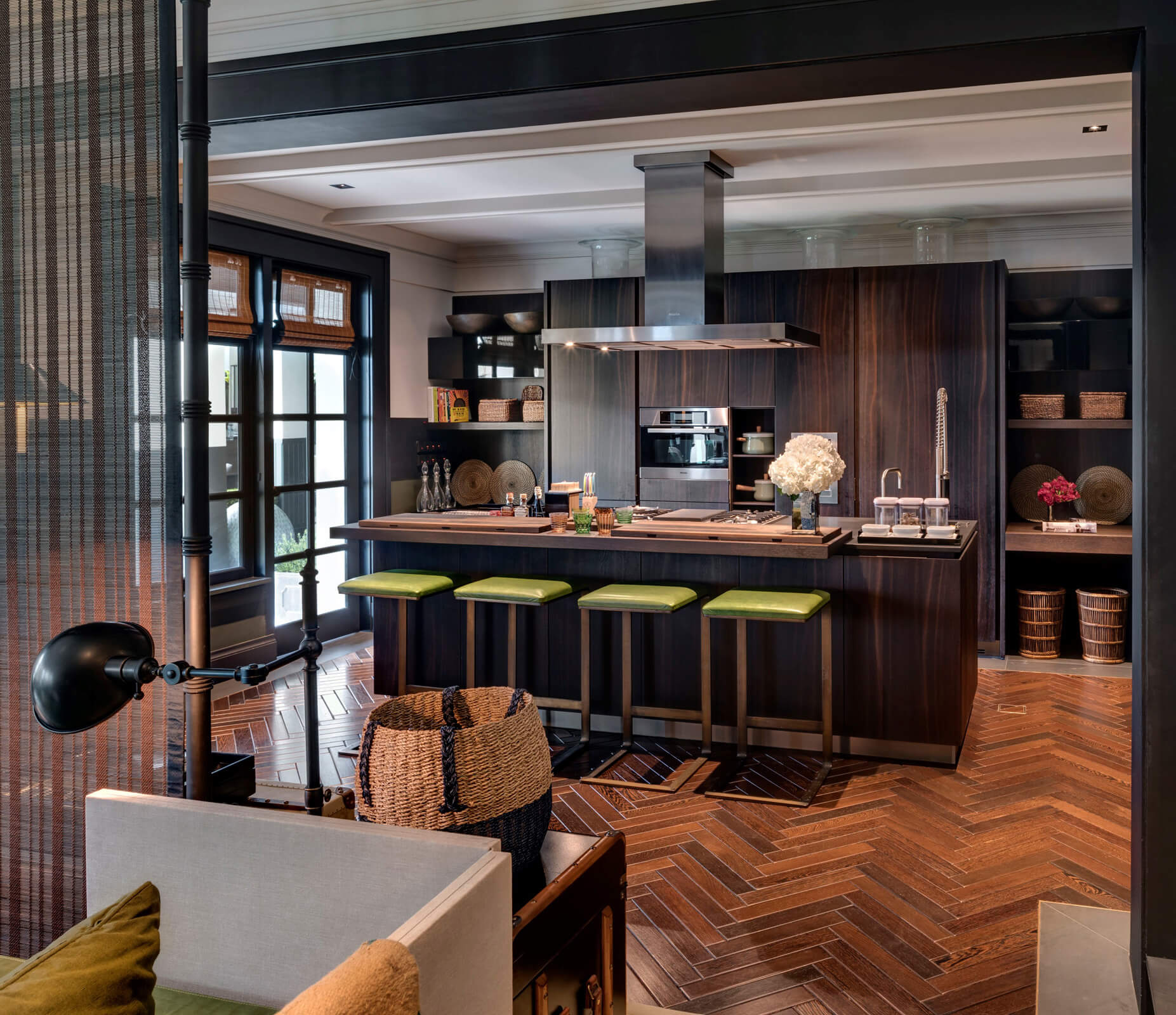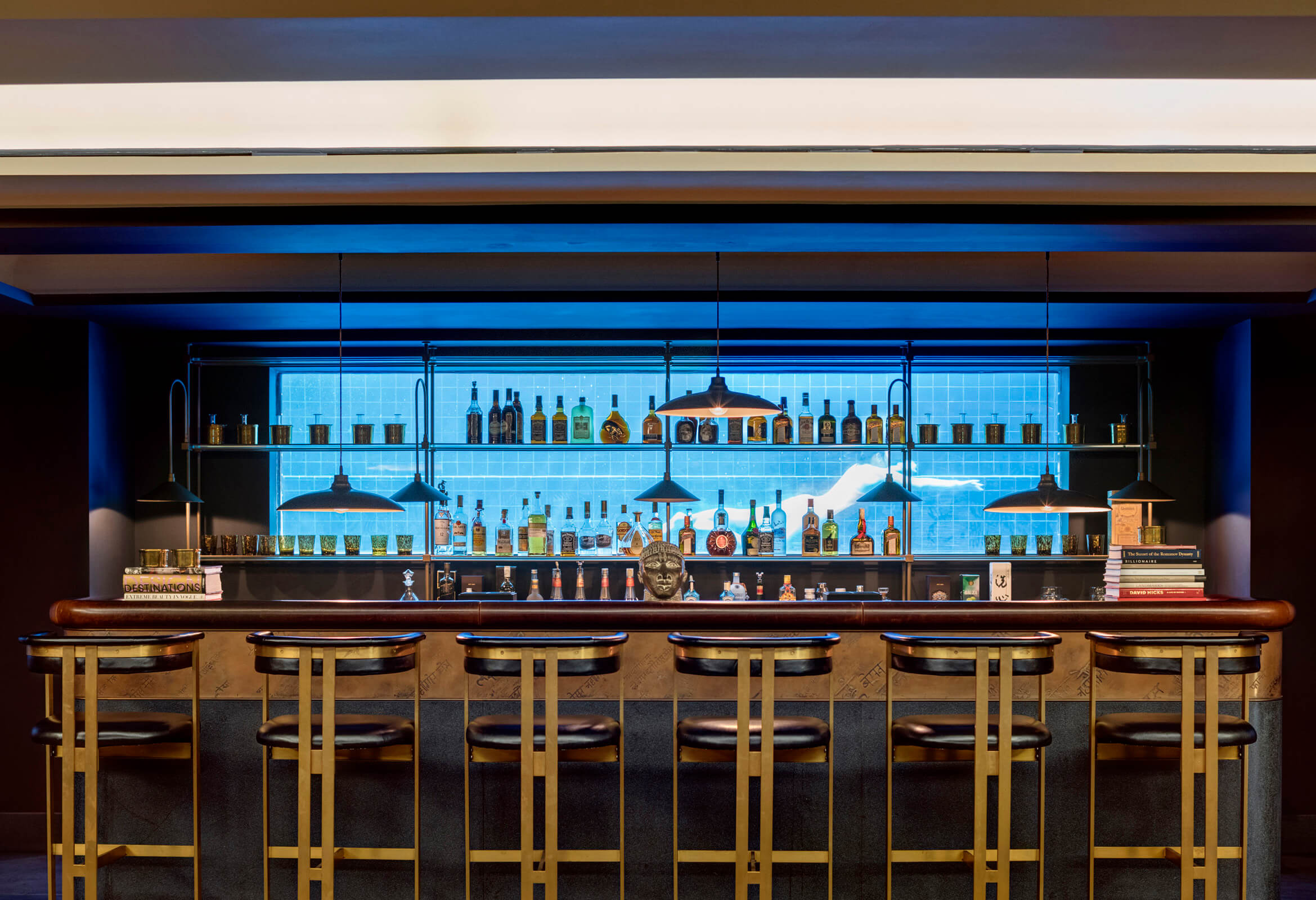 A glazed wall behind the bar in the games room provides a underwater view into the pool, visually connecting this lower-level entertaining suite with the outdoor entertaining spaces above.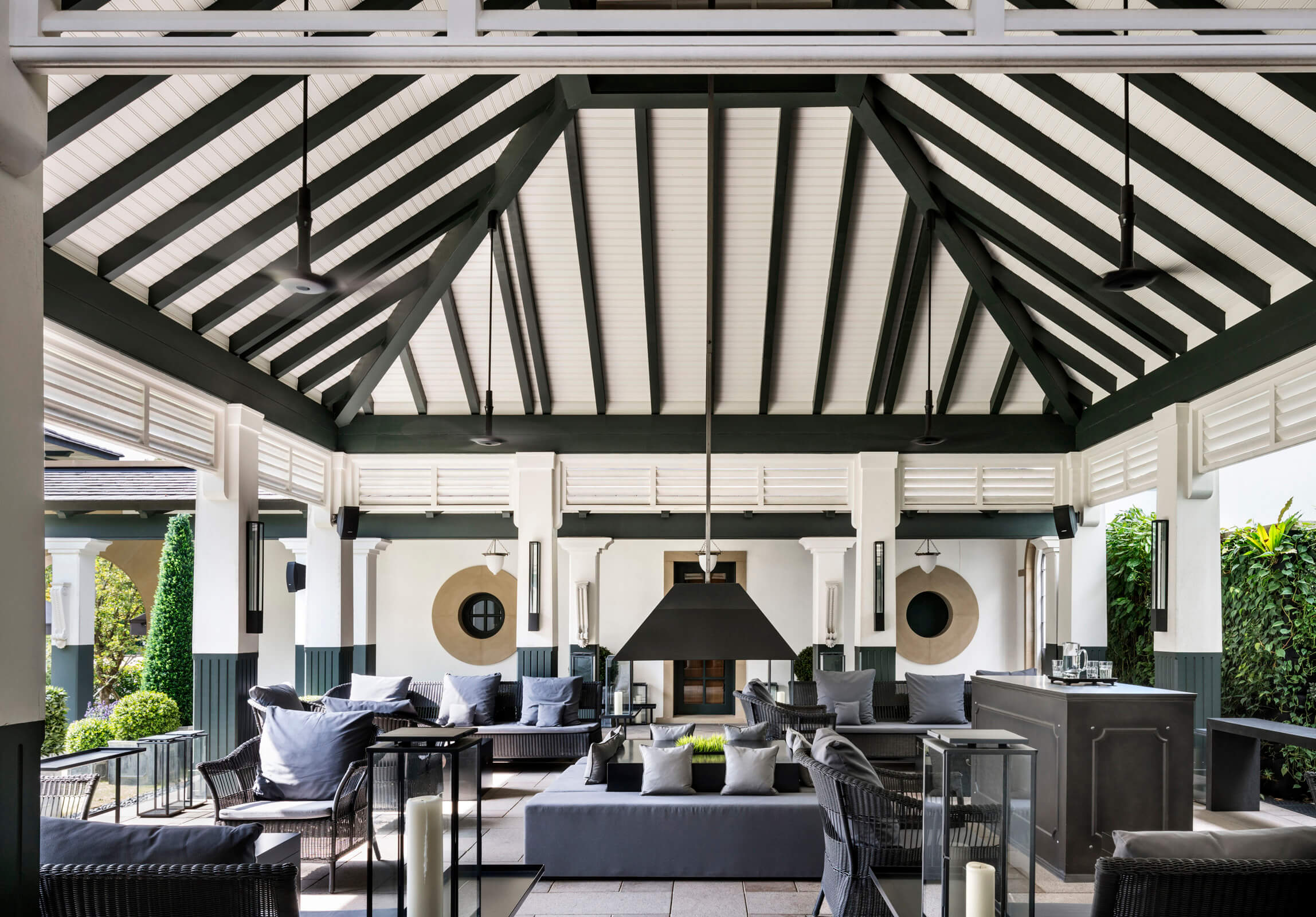 The main house and guest house line a central courtyard articulated with covered loggias to provide shade and much-needed cross-ventilation in the tropical climate. The veranda, a dramatic outdoor room at one end of the courtyard, is bathed in soft light from a rooftop lantern. Detailing includes louvers that filter the sunlight, an idea borrowed from R. A. J. Bidwell's Raffles Hotel (1887), and fans that circulate the hot, humid, and often still air.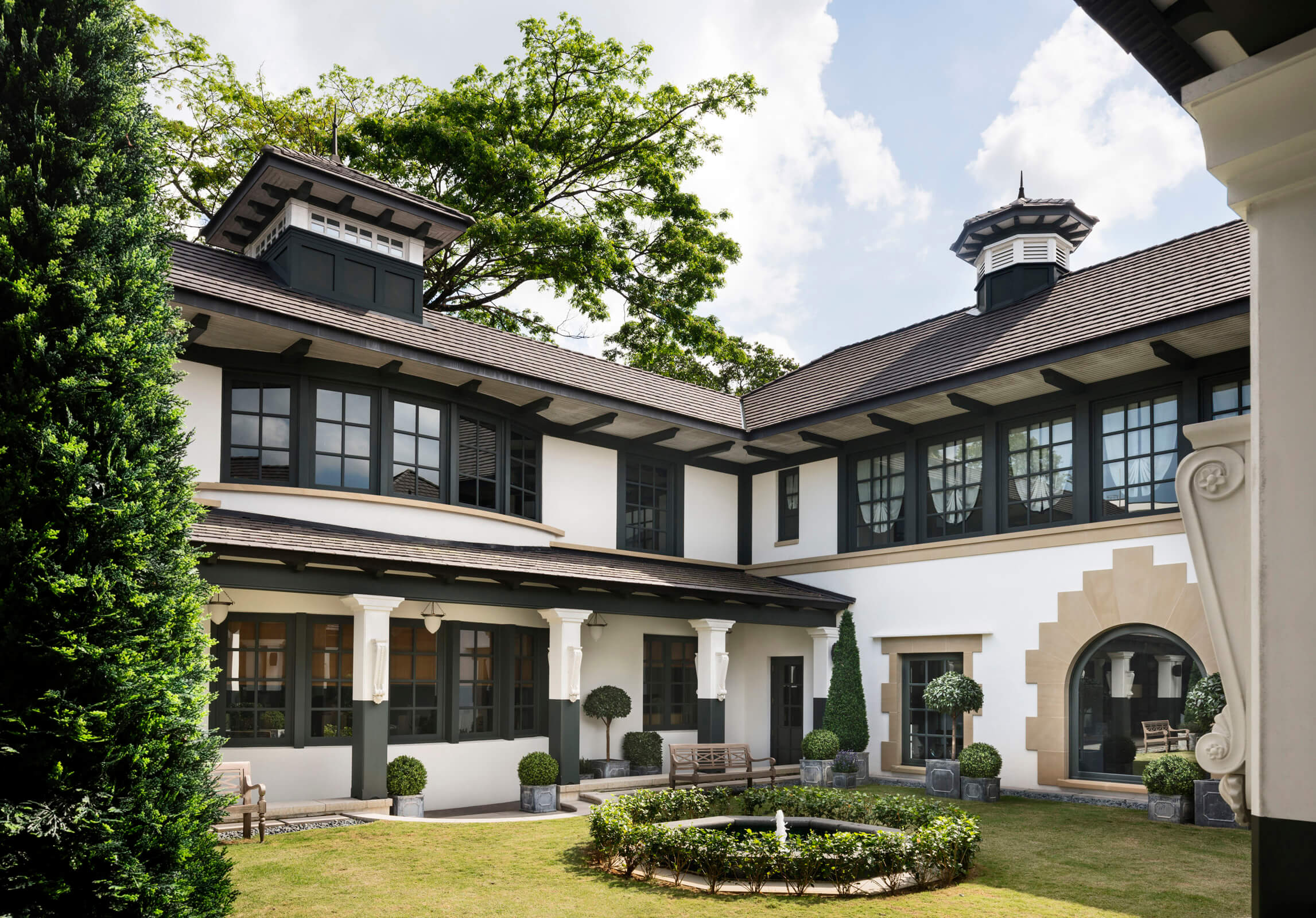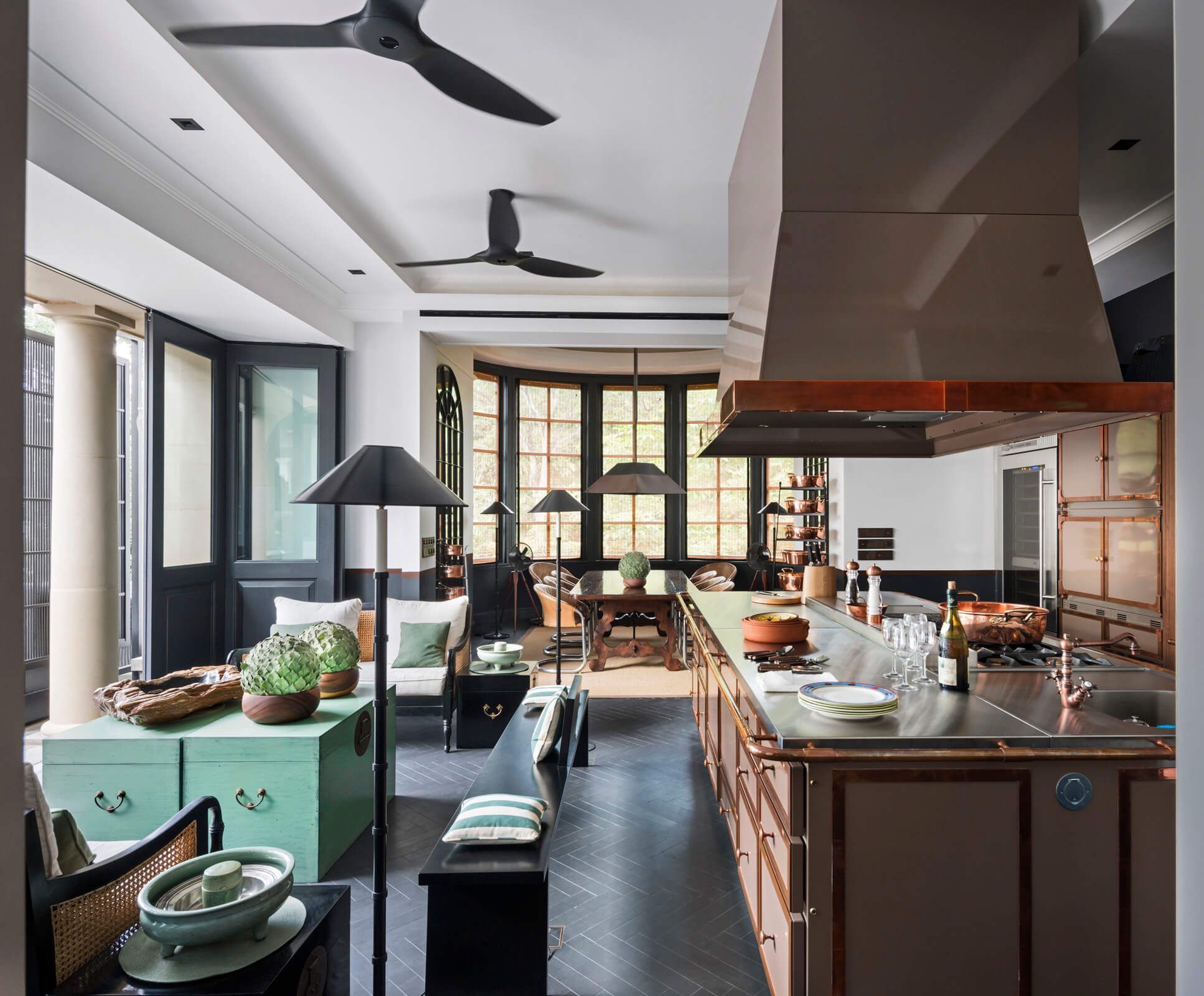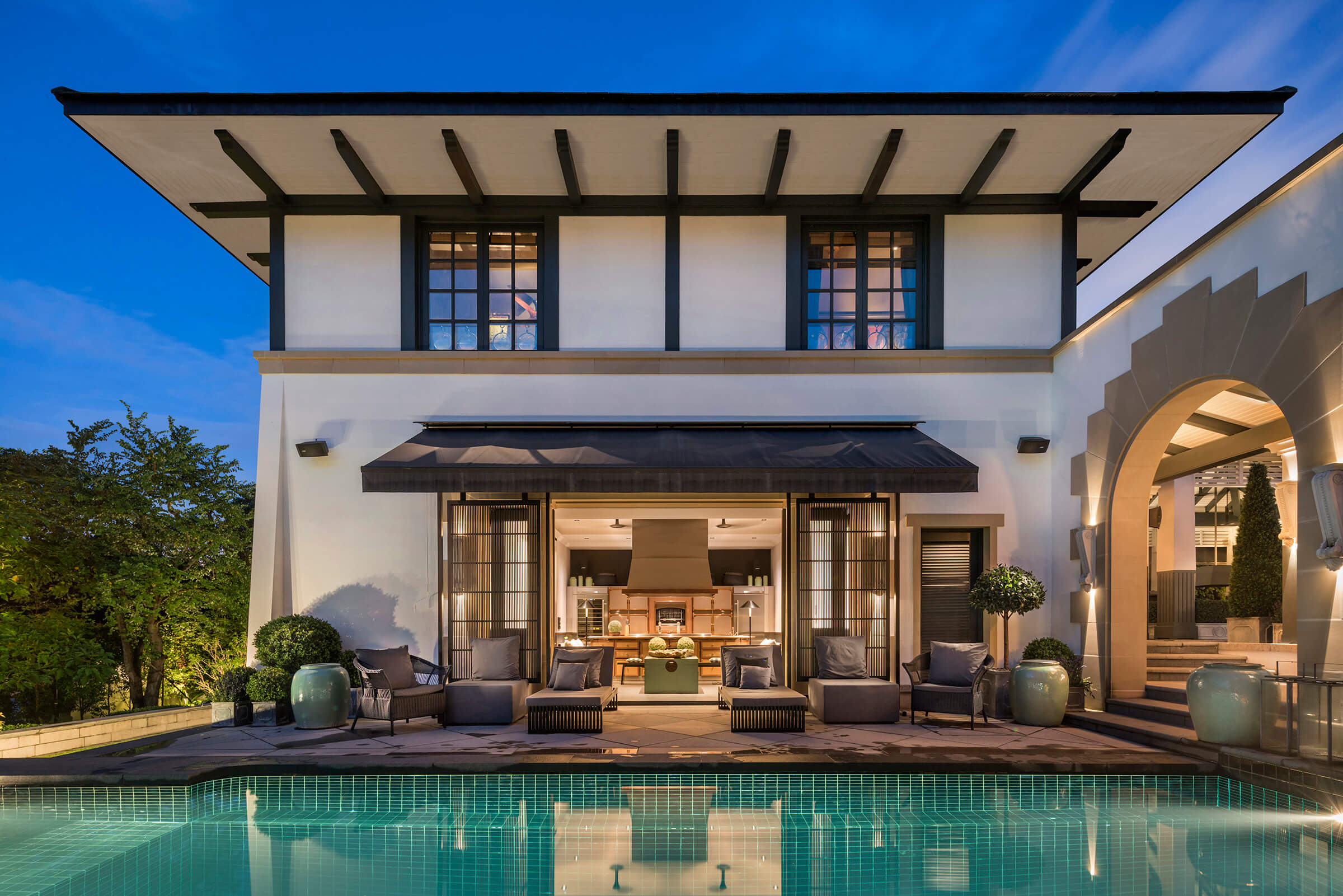 The main entertaining kitchen, set into the first floor of the guest pavilion, opens to the pool terrace. The entertaining kitchen offers views across the pool terrace to the living room. A swimming pool, centered on axis with the courtyard, is cradled by the symmetrical volumes of the living room wing and the guest house and frames views of the verdant treescape of the Botanic Gardens beyond.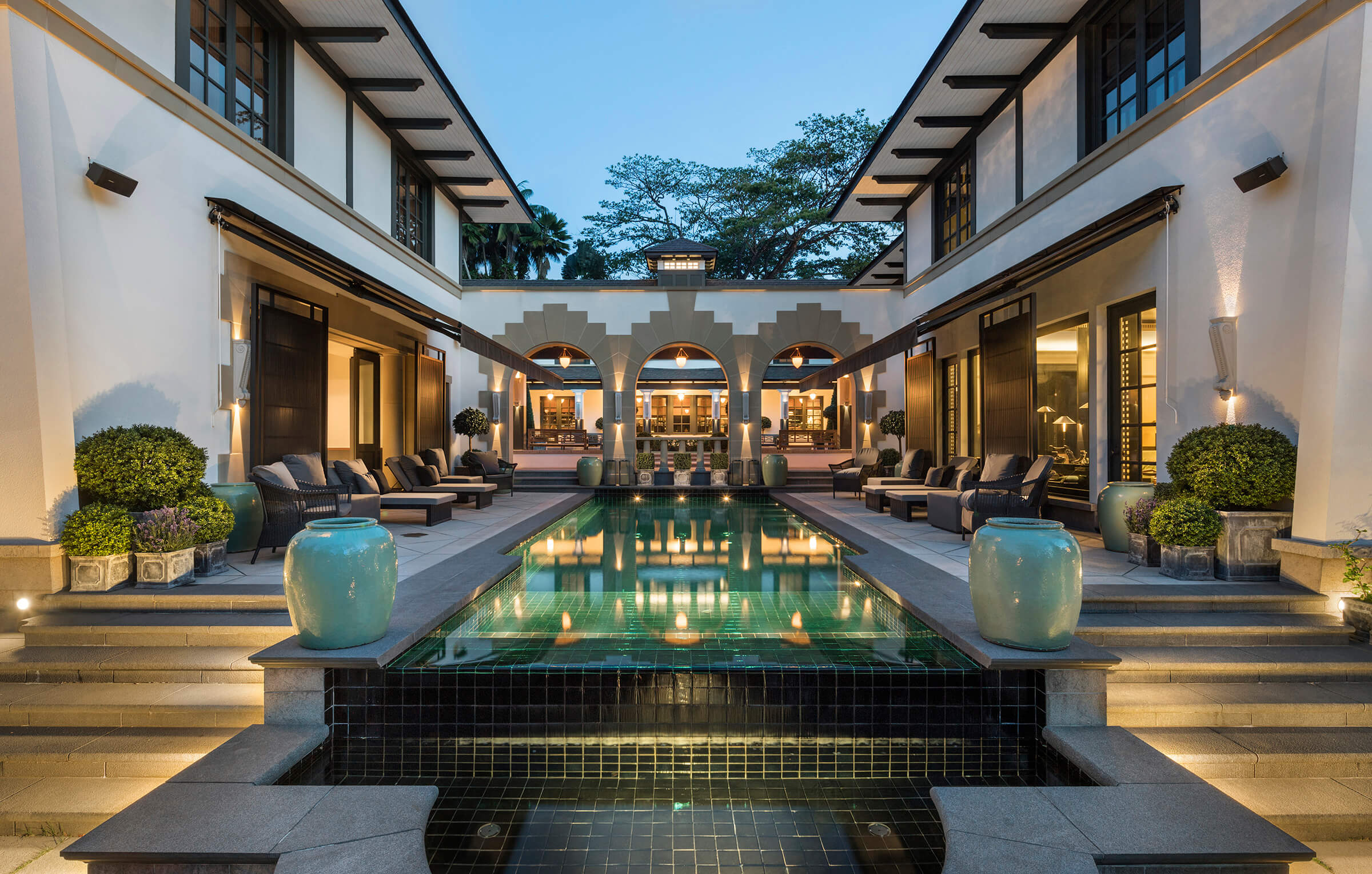 PROJECT PARTNERS: GRANT F. MARANI, PAUL L. WHALEN
ASSOCIATE ARCHITECT: RT+Q ARCHITECTS
INTERIOR DESIGN: ANOUSKA HEMPEL DESIGN
PHOTOGRAPHY: PETER AARON / OTTO