House on Gin Lane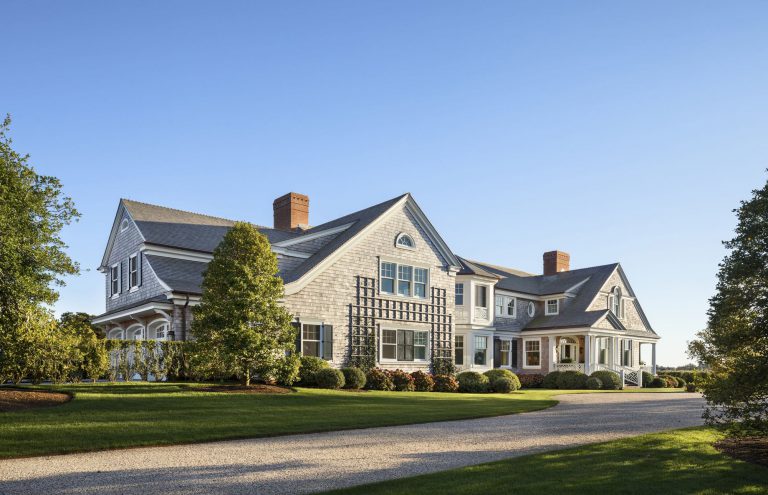 "We wanted this house to feel at home in the Hamptons, to exude the kind of comfortable elegance that our clients themselves have, and to be a backdrop for their busy lives, giving them a series of show-stopping formal spaces for entertaining as well as casual rooms for more intimate, relaxing family weekends."

Randy Correll, Project Partner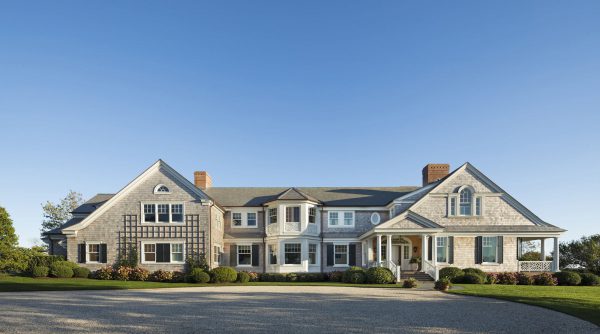 Located on a prominent corner site in the Village of Southampton, near the ocean and opposite Lake Agawam, this house takes cues from nearby Shingle-style buildings, most notably the Shinnecock Hills Golf Club by McKim, Mead & White, which features an asymmetrical gabled roof line, columned porch, and Georgian details including Palladian windows set into gable faces. The house is organized around two spacious stair halls, one for the central stair and one for the family stair. The elliptical shape of the sculptural staircase in the entry hall provides a visual focus for both the entry and the adjacent living room, which — along with the dining room — opens to a spacious porch at the southwest corner of the house. Spare Georgian moldings complement intricate hand-wrought finishes throughout the interiors and interior decorator Brian McCarthy's exuberant palette.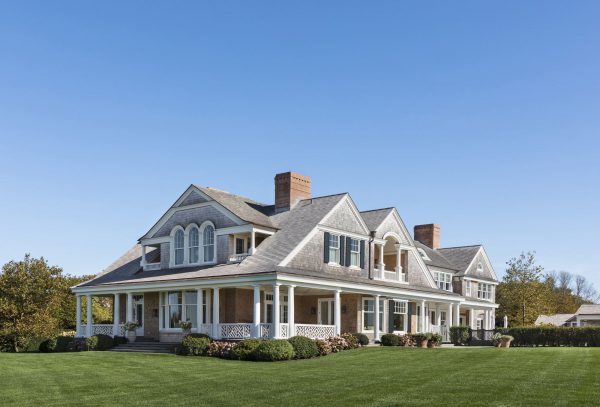 The client's favorite historic local house, Wyndecote — the 1887 house of noted architect Robert Henderson Robertson — inspired the three-arched porch at the west facade of the house.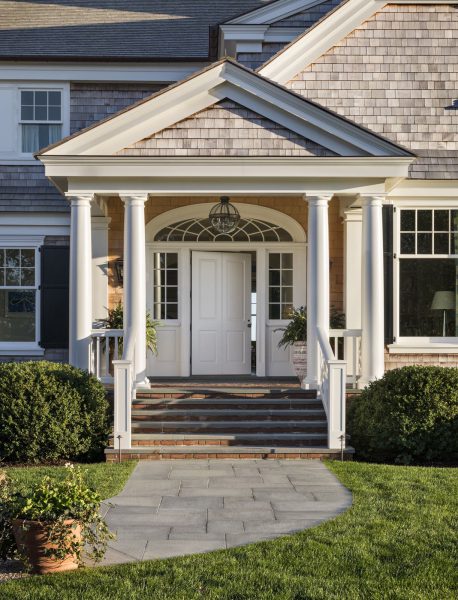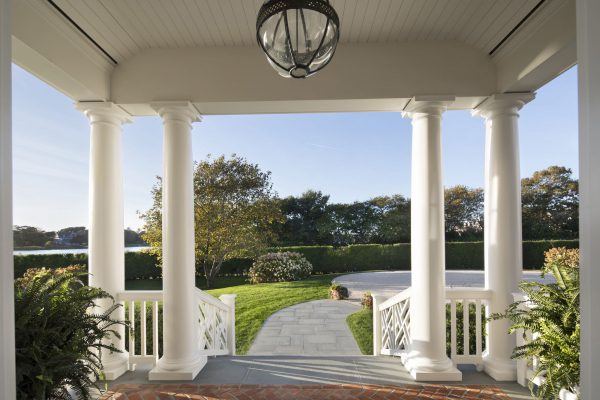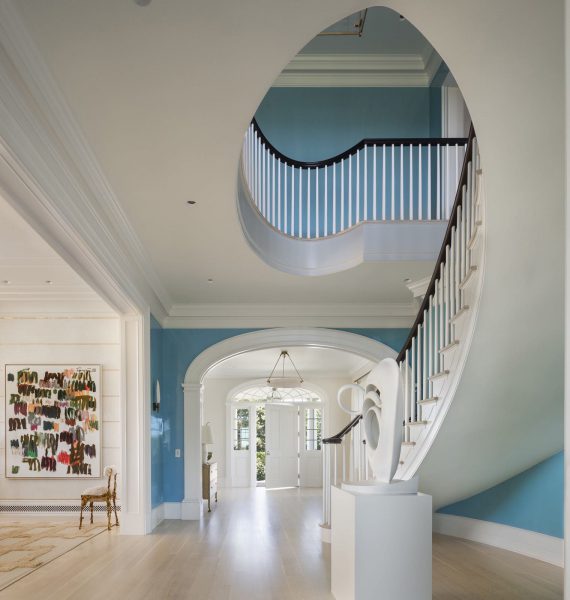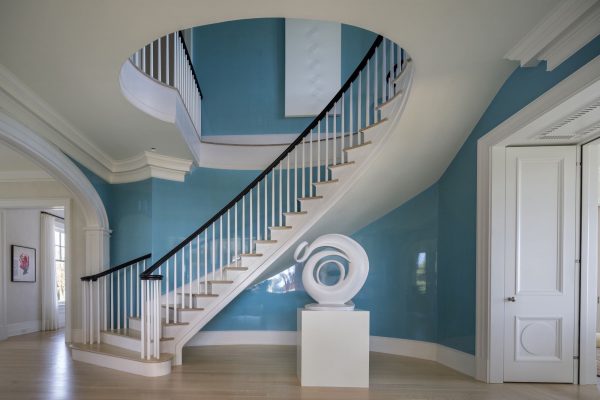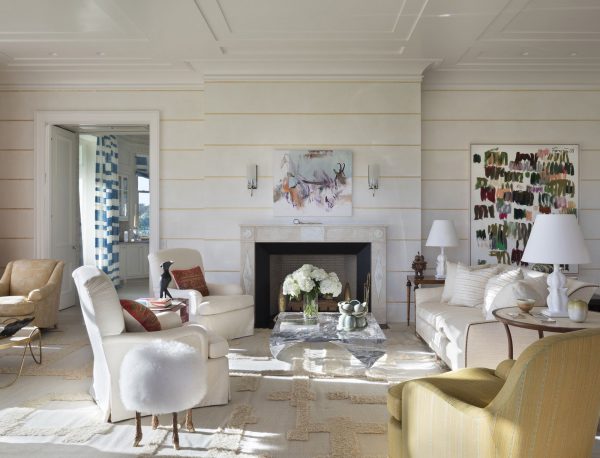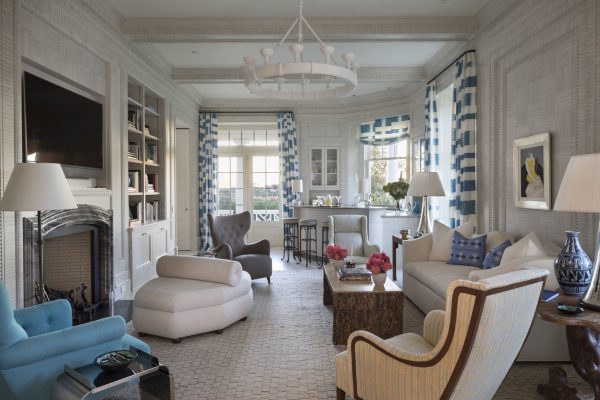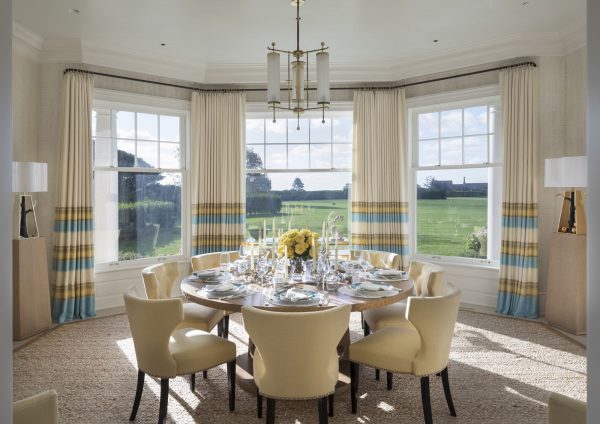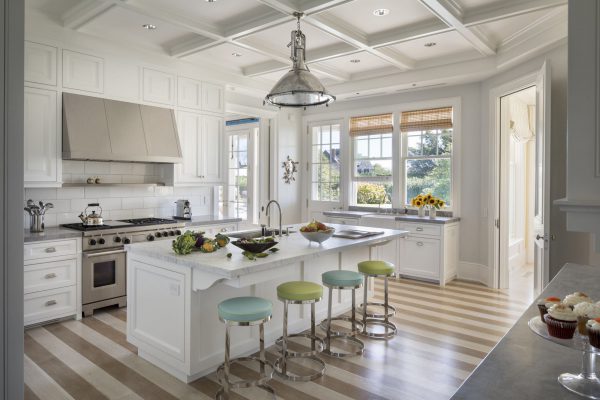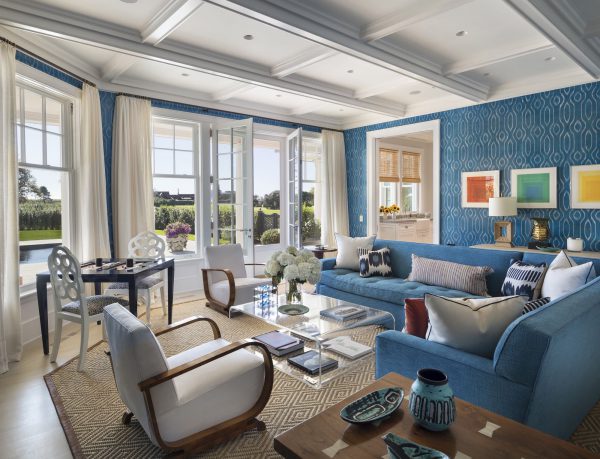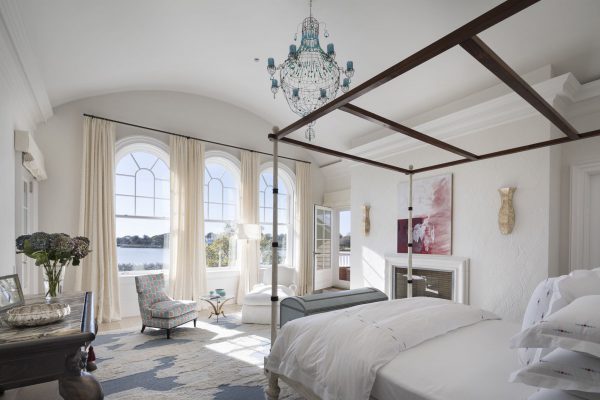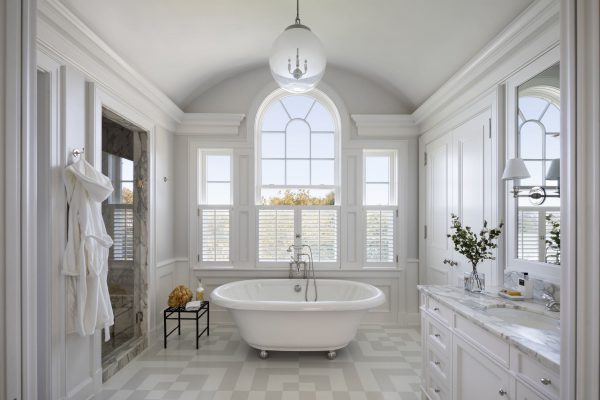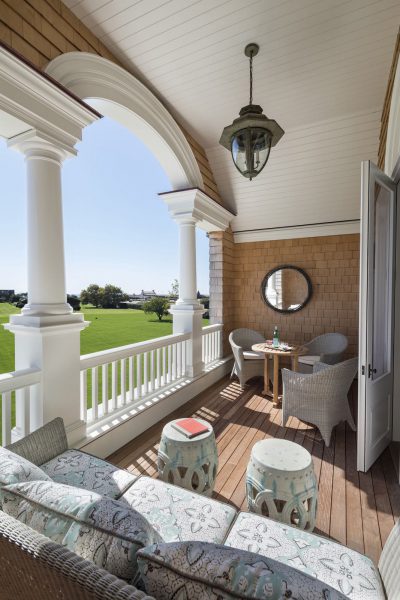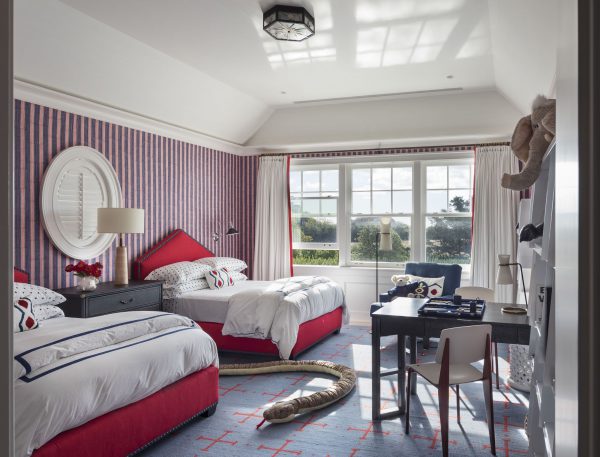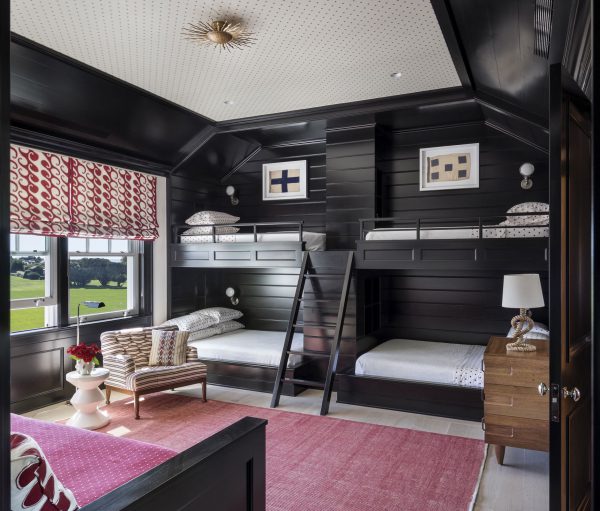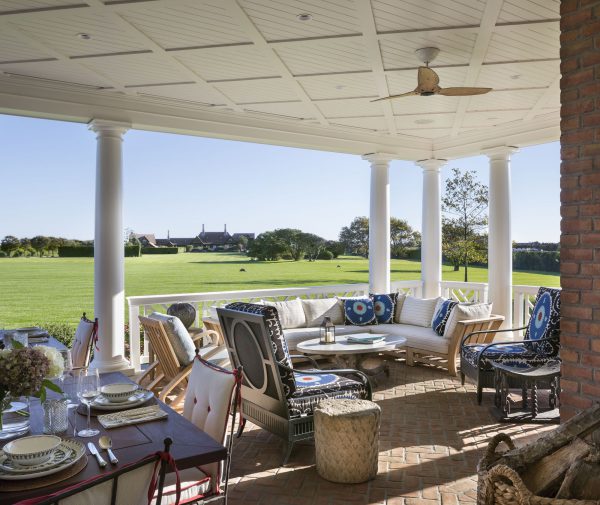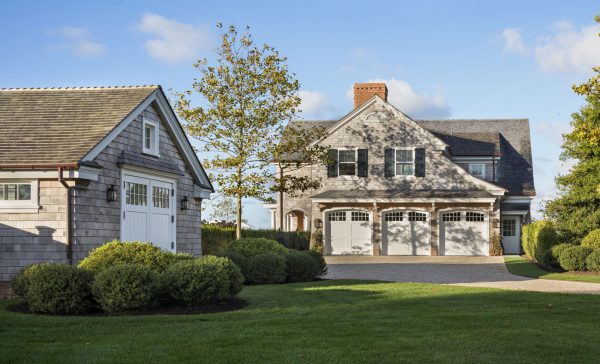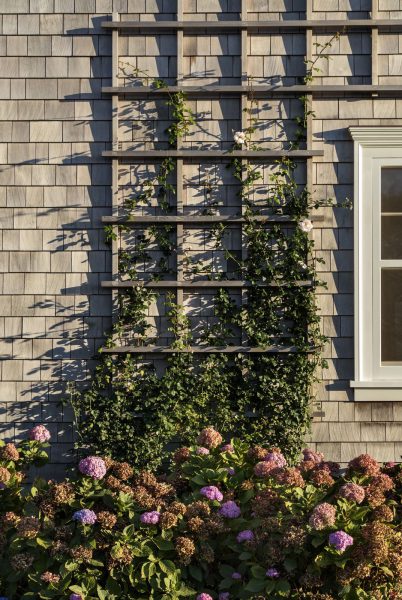 Outside, a swimming pool with a free-standing latticed pool house at its eastern end provides the visual focus for the family room, kitchen, and breakfast room.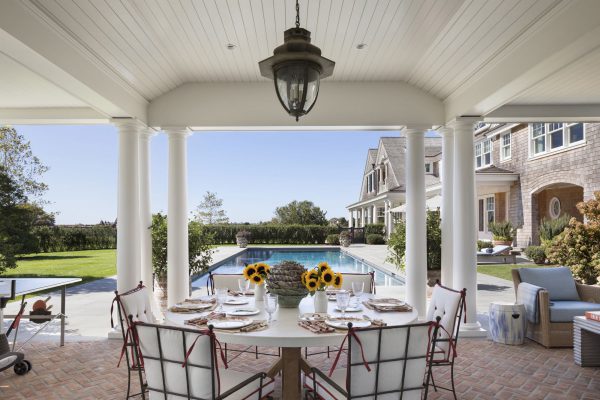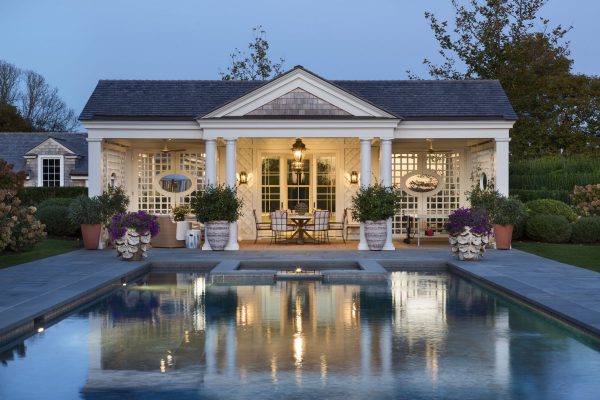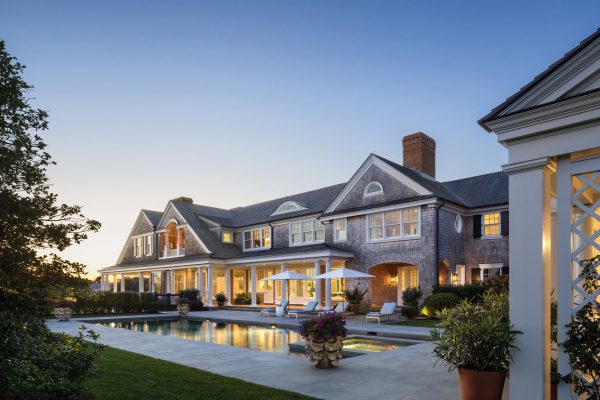 Project Partner: Randy M. Correll
Interior Design: Brian J. McCarthy, Inc.
Landscape Design: Perry Guillot, Inc.
Photography: Peter Aaron / OTTO