Residence on Bel Air Road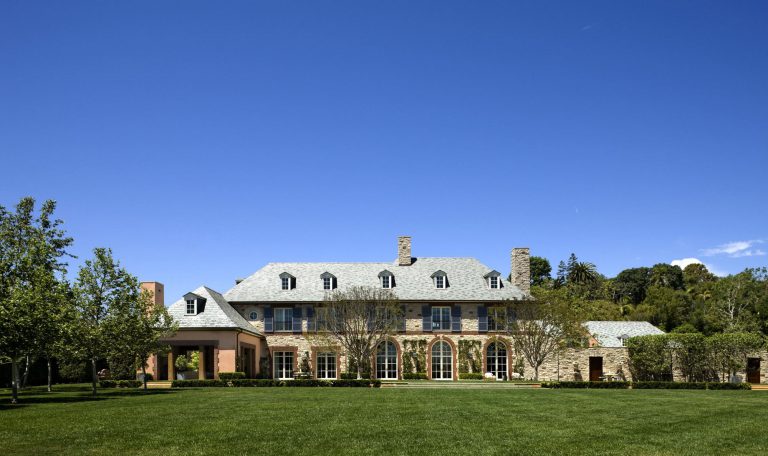 "We envisioned this house as a stage for entertaining and celebrations, but also wanted it to be a true family house, comfortable for day-to-day living: its organization into discrete suites of rooms lends it a degree of intimacy unusual for its scale. For parties, meanwhile, paired doors recess fully into the walls, virtually transforming the principal rooms into loggias open to the landscape."

Roger Seifter, Project Partner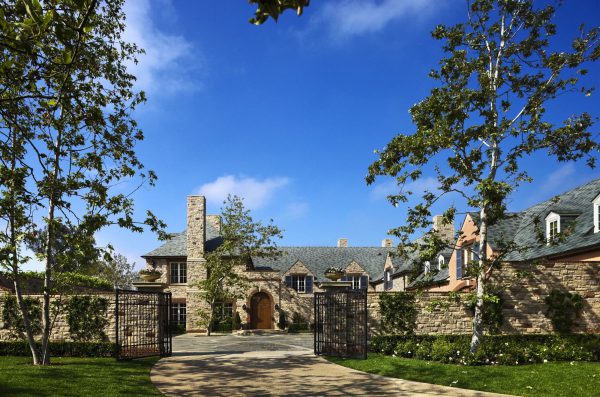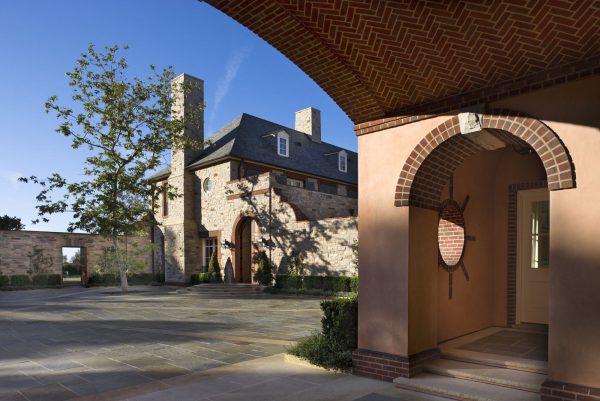 The sycamore-lined drive opens onto a square motor court, bounded on three sides by rubble stone garden walls and the entry wing of the house, and on the fourth by the rose-toned stucco service wing. Each facade has a distinct architectural character; the full extent of the house is appreciated only as one walks through and around it.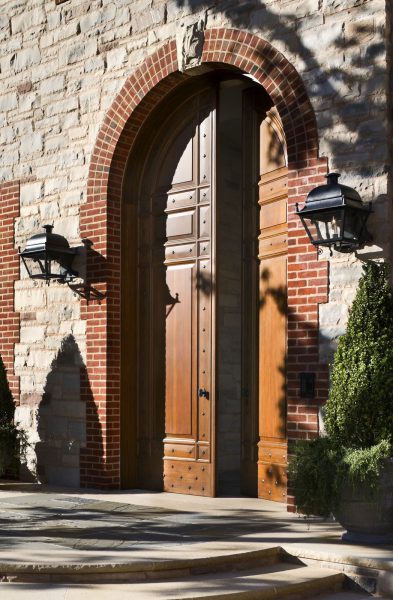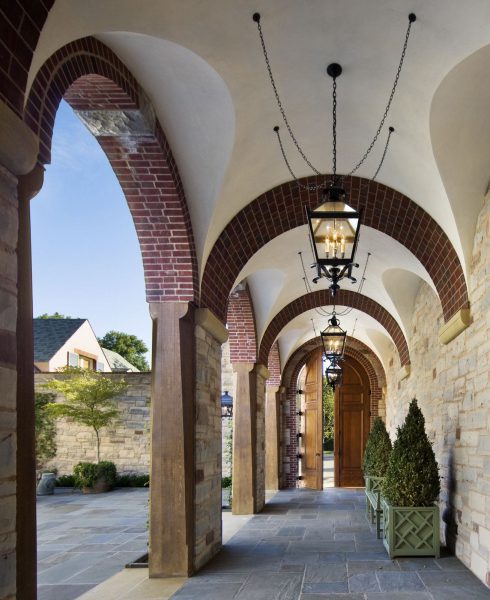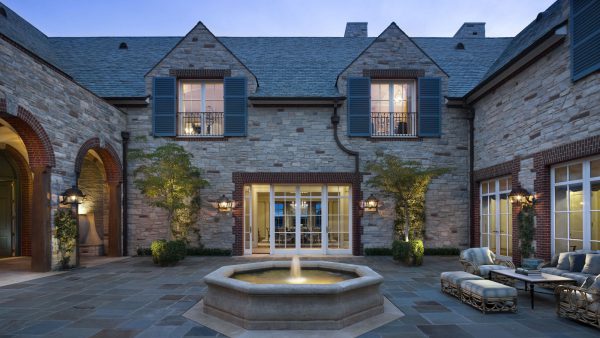 The house is organized around a sequence of courtyard and garden rooms, with each of the main facades opening to an outdoor "room", clearly defined on the remaining three sides by plantings and hardscape. The exterior materials are characteristic of French Norman architecture: rubble limestone walls with brick accents and door surrounds, variegated slate roofs, elegantly restrained wrought iron railings and gates.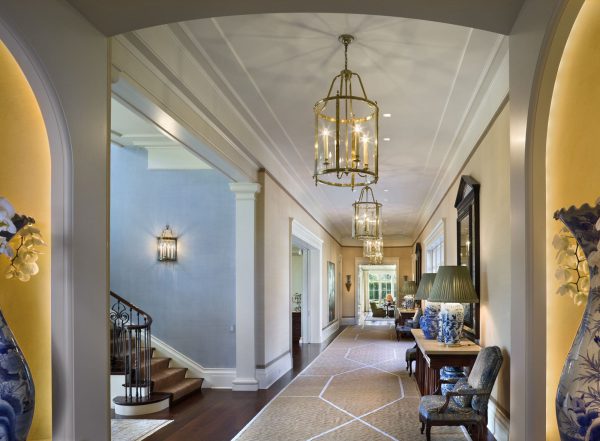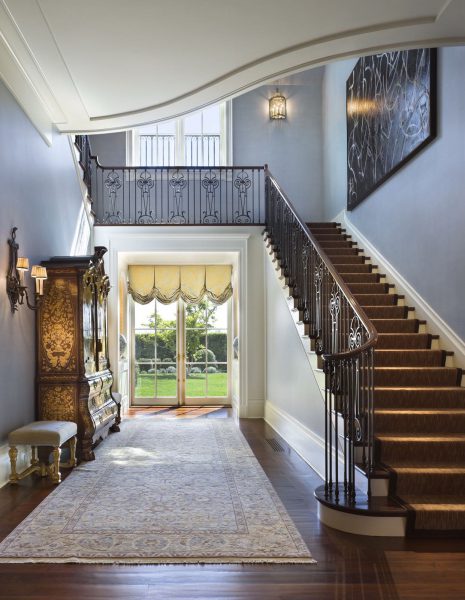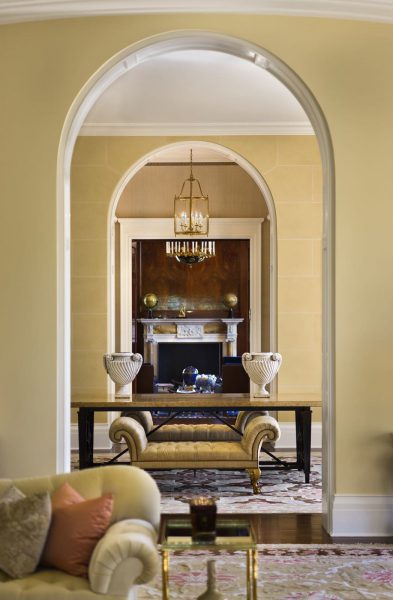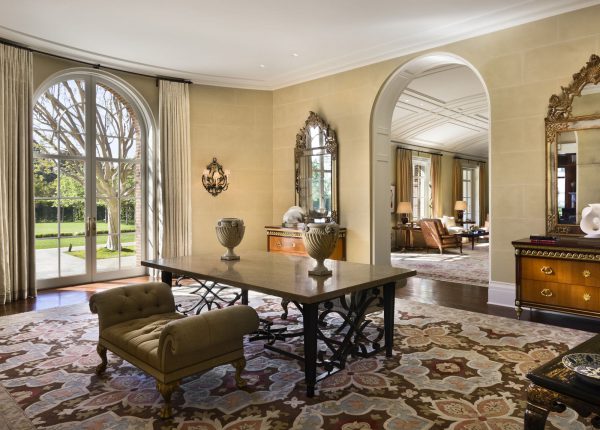 Juxtaposed against the textures and materiality outside, but consistent in scale and refinement, the interiors incorporate streamlined Georgian and Hollywood Regency details.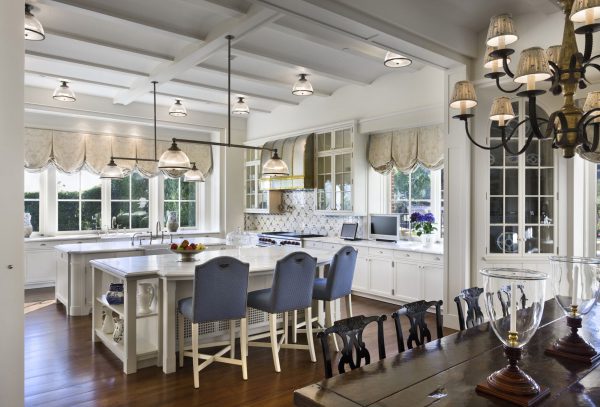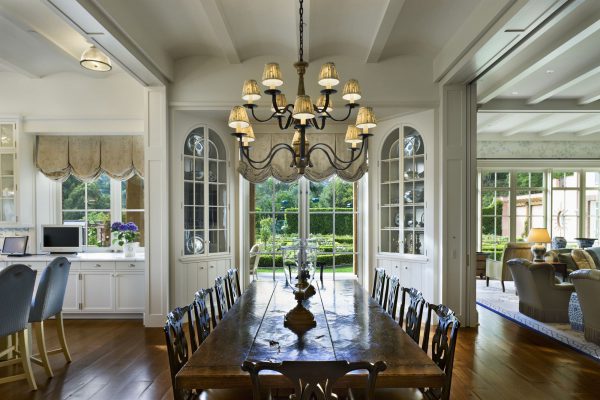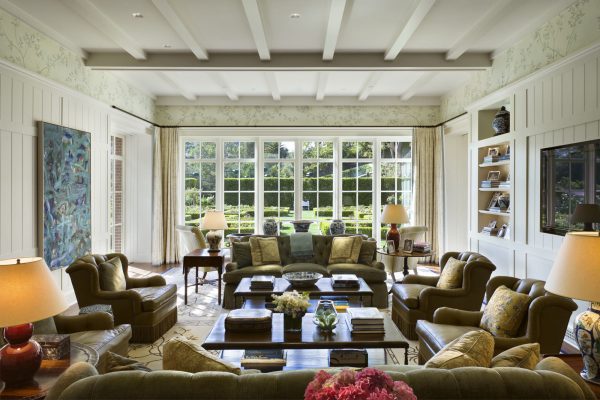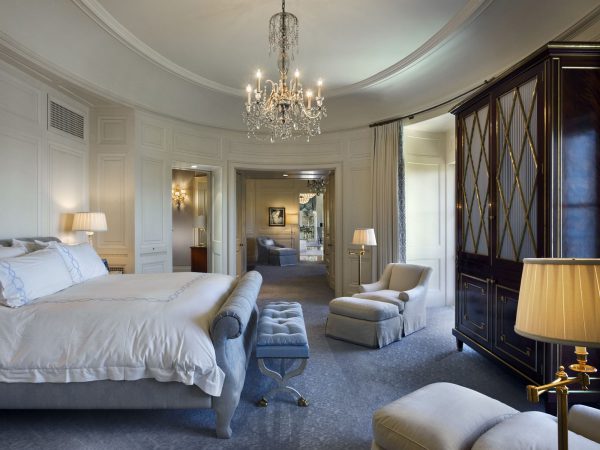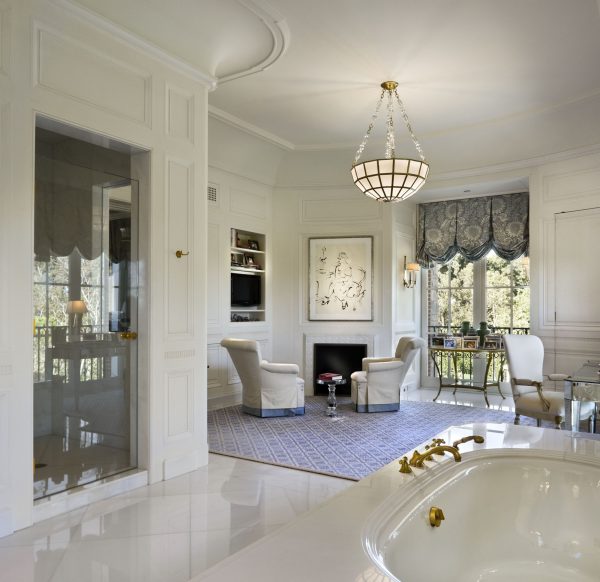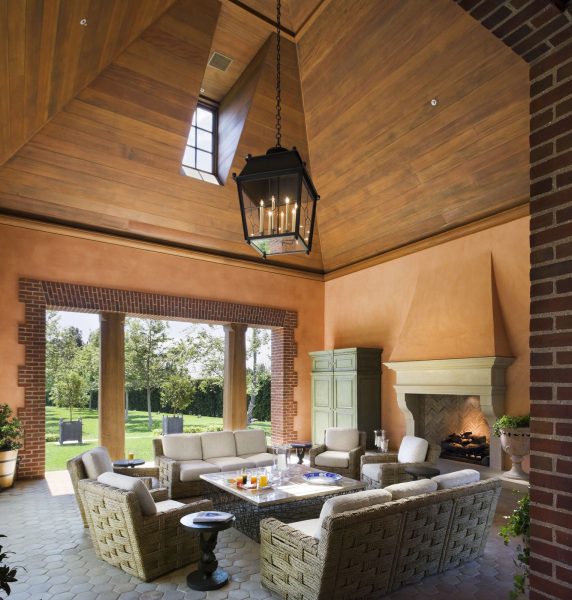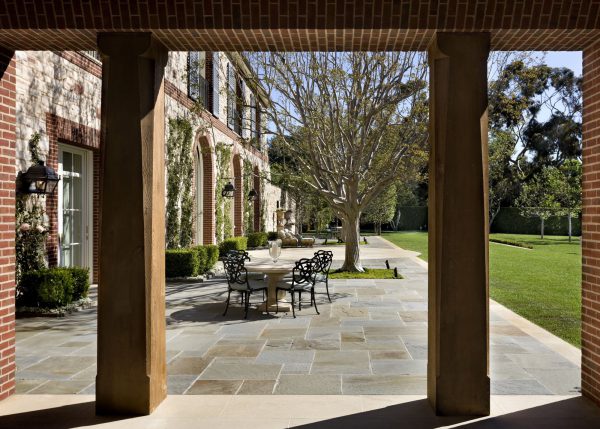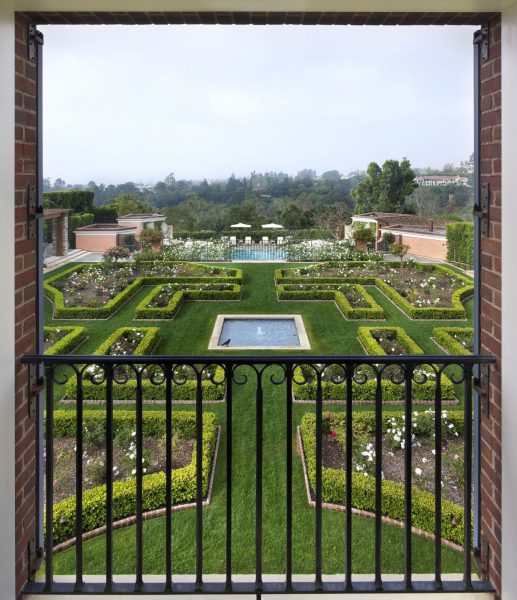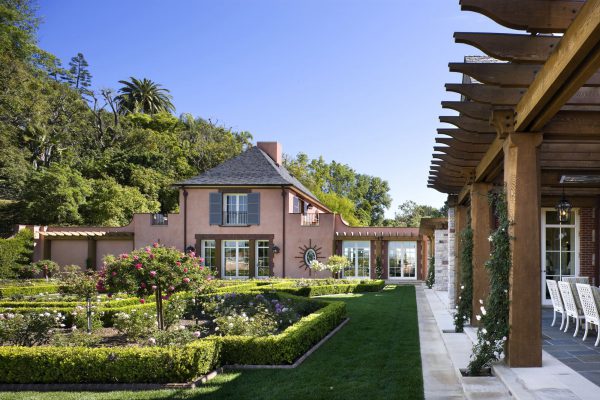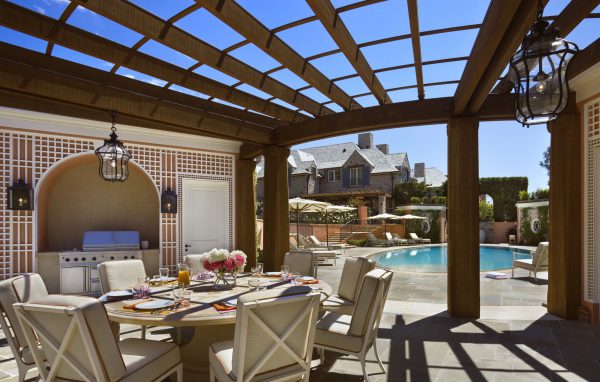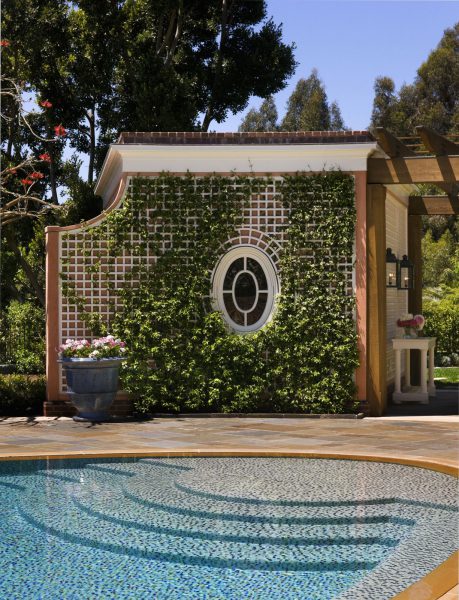 Taking advantage of the site's natural hillside, the pool and poolhouse are set down half a level from the rose garden, in their own private area.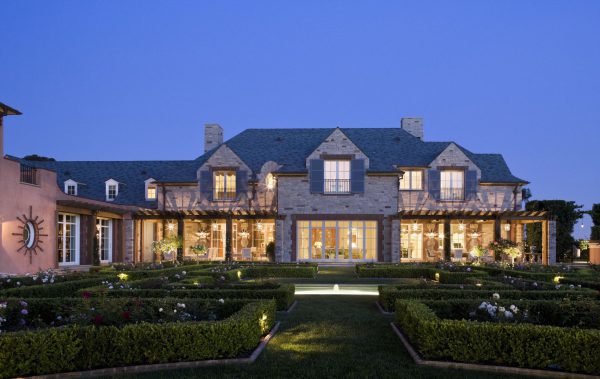 Project Partner: Roger H. Seifter
Interior Design: Thomas Pheasant
Landscape Design: Robert A. M. Stern Architects
Photography: Peter Aaron / OTTO