West Village Townhouse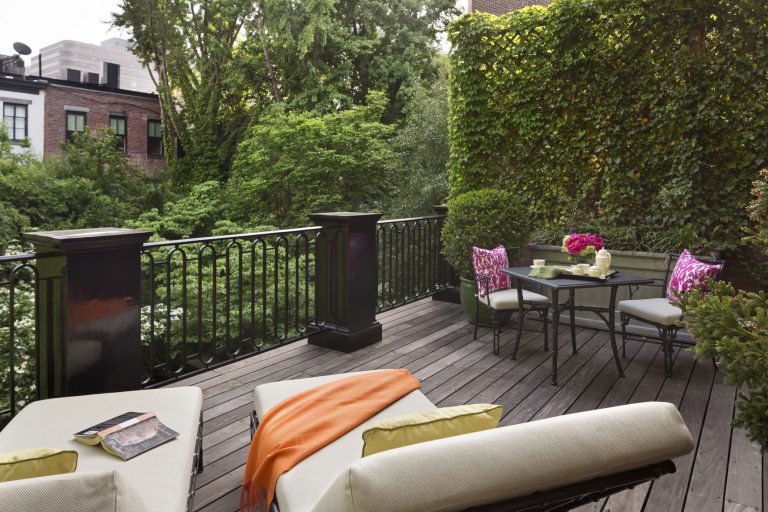 "Having a longtime relationship with clients, as we did with the young couple that purchased and renovated this Greek Revival townhouse for their growing family, always leads to surprising and satisfying discoveries. This was a particularly engaging project — the clients are well-educated in architecture and design, and that knowledge and trust allowed us to create some creative solutions for modern day living within the historic fabric of the residence."

Randy Correll, Project Partner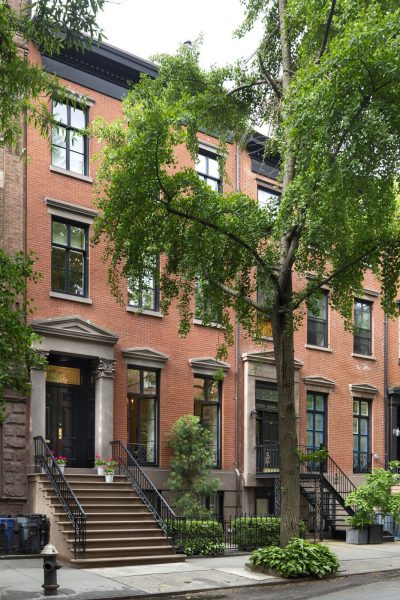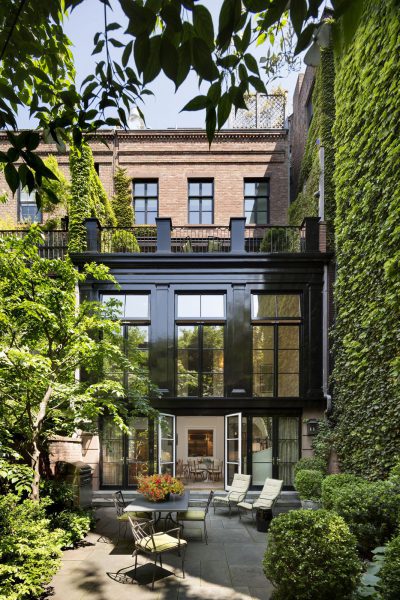 Built in 1847 and subdivided into apartments over time, this Greek Revival townhouse in Manhattan's West Village was restored to a single-family residence for a young couple who valued its history and location but desired a contemporary interior suited to the needs of their growing family. Because the building had been heavily altered over time, we went back to its roots for our design, drawing on Greek Revival precedents for the essential architecture and creating our own historical layers for the interiors by playing on the era's affinity for various twentieth-century design movements. With a cellar-level family room and a penthouse guest suite, the house has six habitable floors and a spatial palette suited to a variety of experiences. The landmarked Greek Revival street facade was also restored to its original appearance.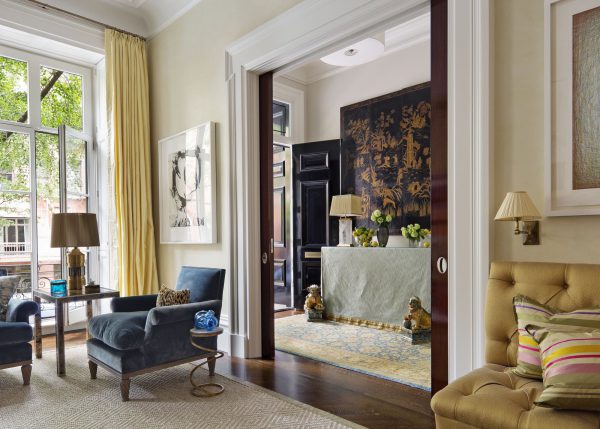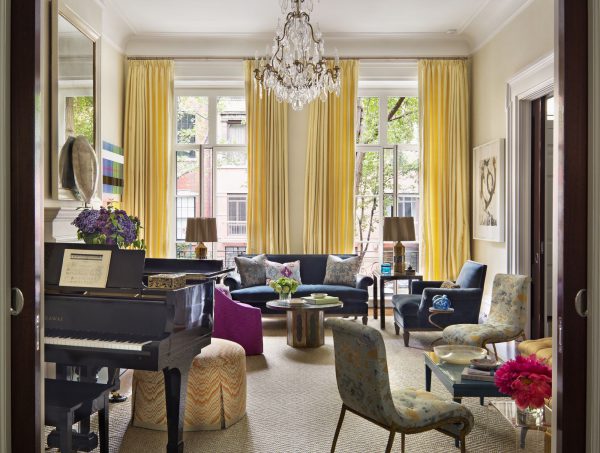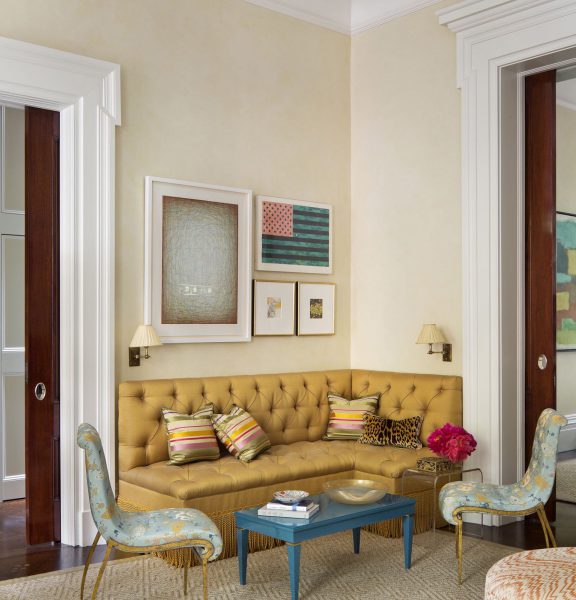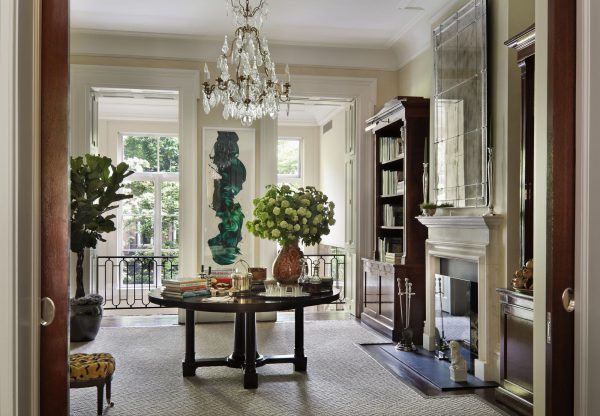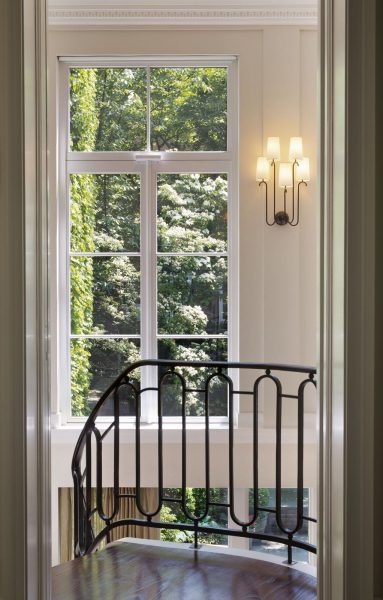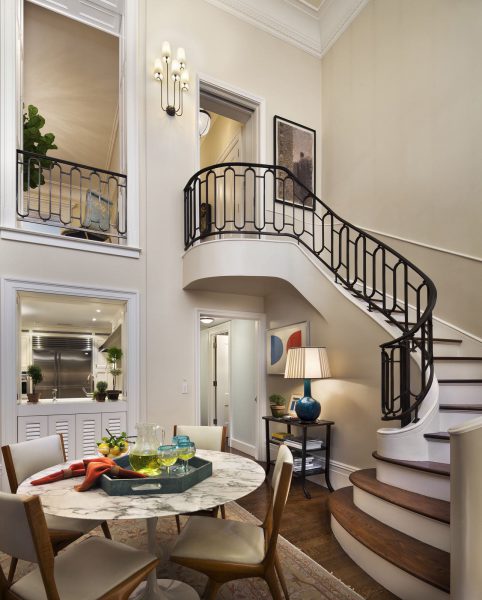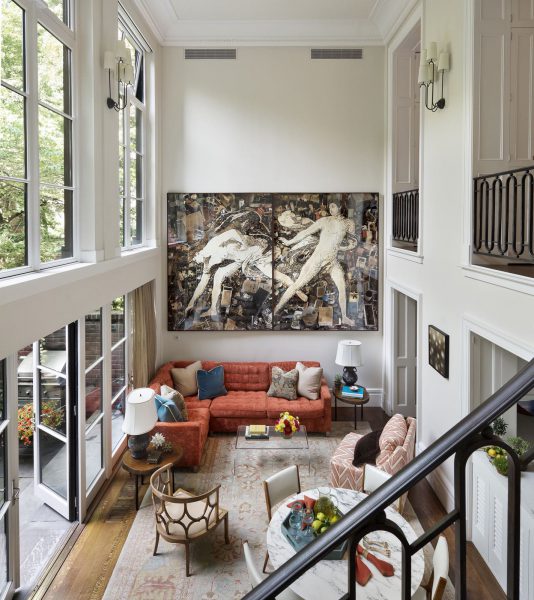 A lower-level double-height room faces south to the garden, retaining the composition of the Victorian-era tea porch overlooked by the parlor floor above.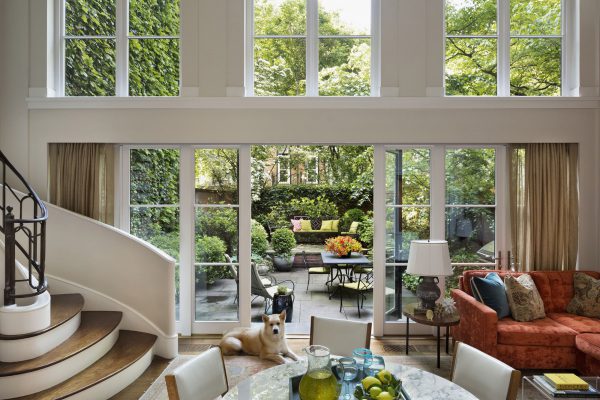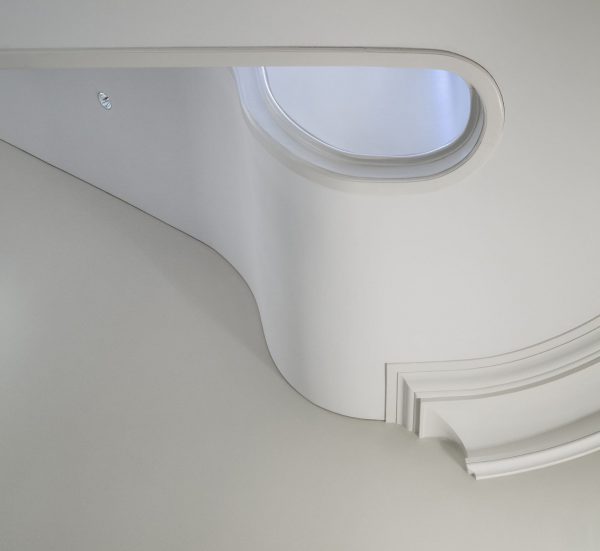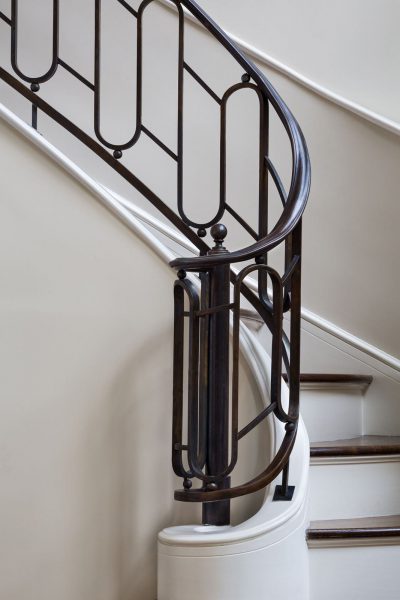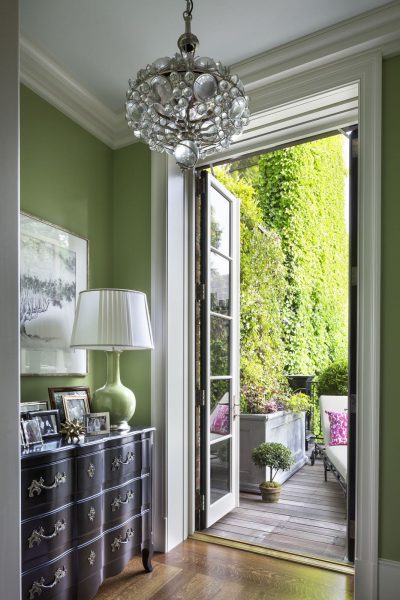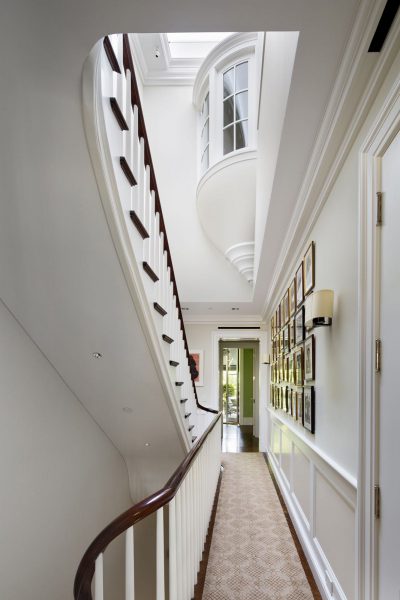 The upper levels of the residence accommodate a master suite, home office space, and a floor dedicated to children's bedrooms and a playroom with a whimsical turret presiding over the skylighted stair.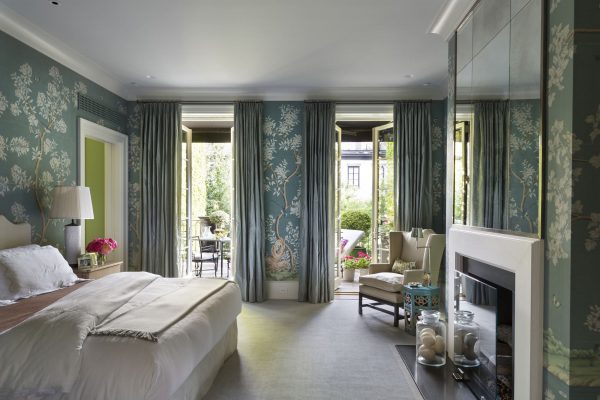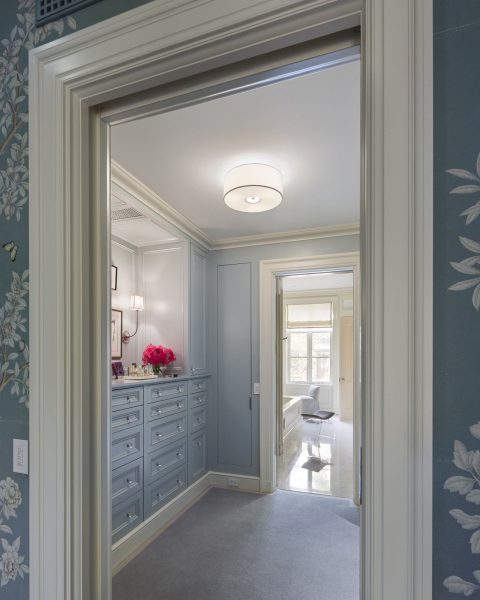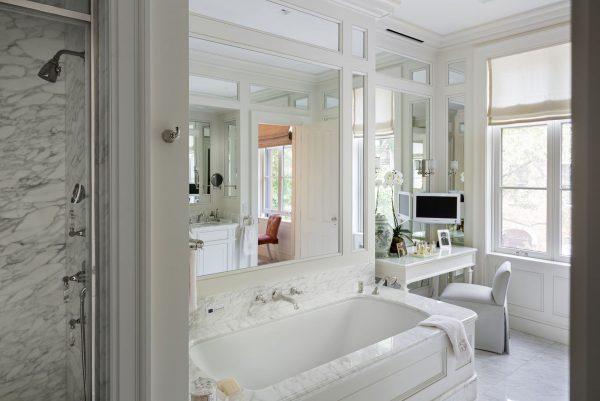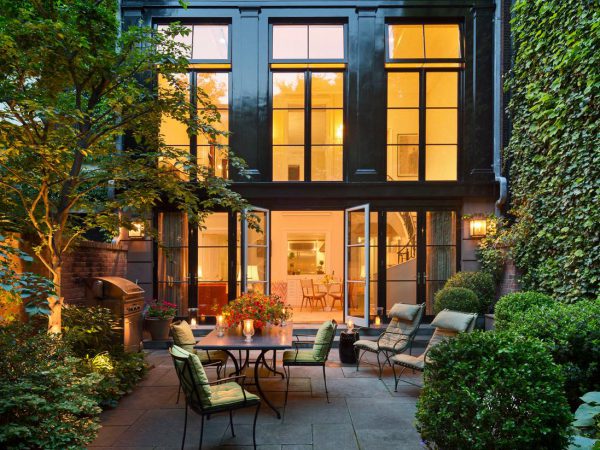 Project Partner: Randy M. Correll
Interior Design: Courtney Stern Design
Landscape Design: Robert A.M. Stern Architects
Photography: Peter Aaron / OTTO