House on the Southern California Coast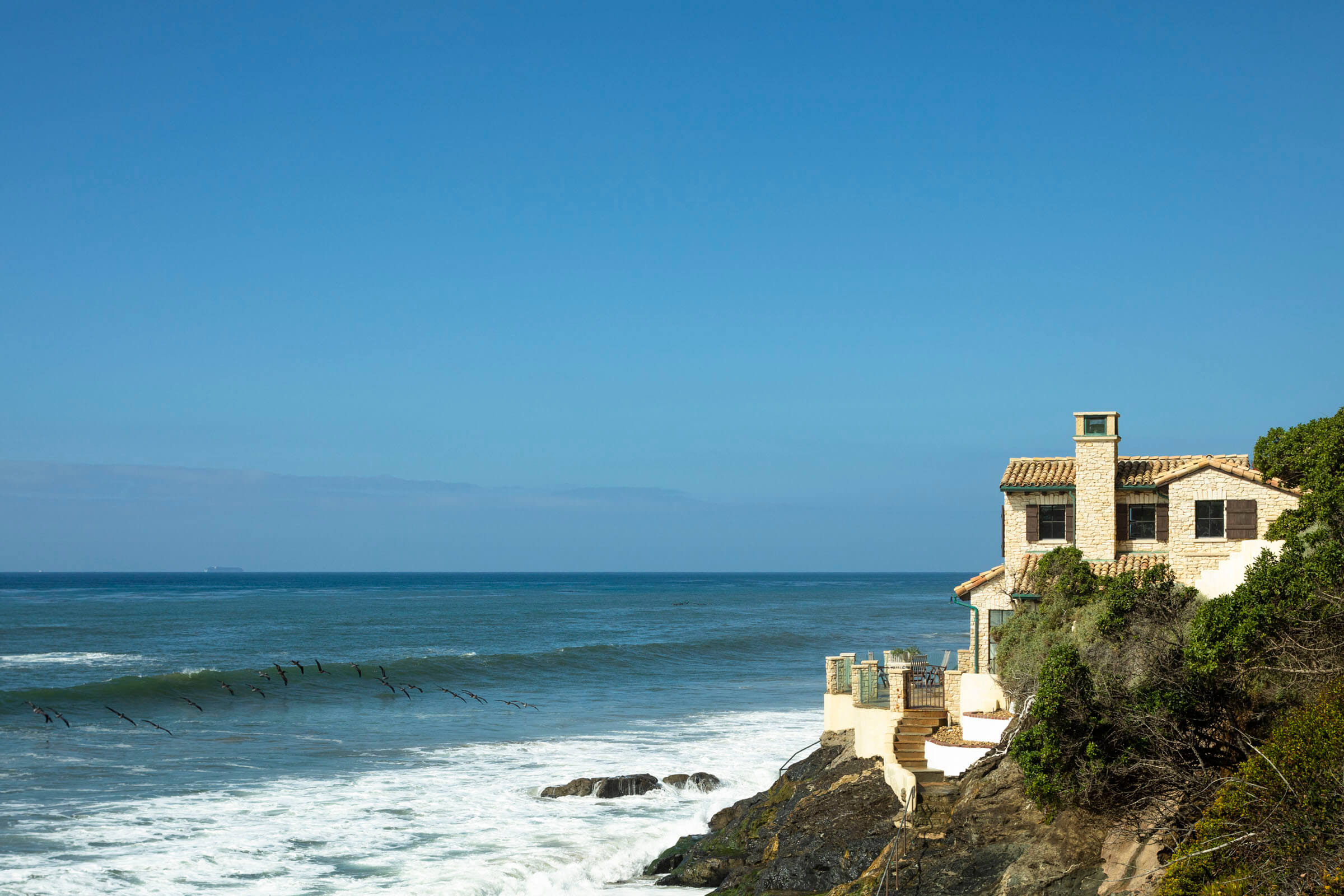 Our clients called for a relaxed home away from home for their extended family, unostentatious and open to the outdoors. While the program suggested a large house, neither the owners nor the topography encouraged us to propose a single massive block. Instead, the temperate climate and the interest we shared with our clients in the vernacular architecture of Mediterranean hill towns led us to break up the program into a village-like composition of smaller structures. In so doing we created a sunny and sensuous environment evocative of its old-word inspiration, yet very much at home on the California coast.

Roger Seifter, Project Partner
Intimate courtyards and gardens open from each building, interconnected by half-hidden pathways, while outdoor stairways and broad shaded terraces celebrate and punctuate the steeply sloping site. Material applications such as limestone rubble walls, exposed rough timber framing and antique terracotta roof tiles reinforce the compound's hill town character.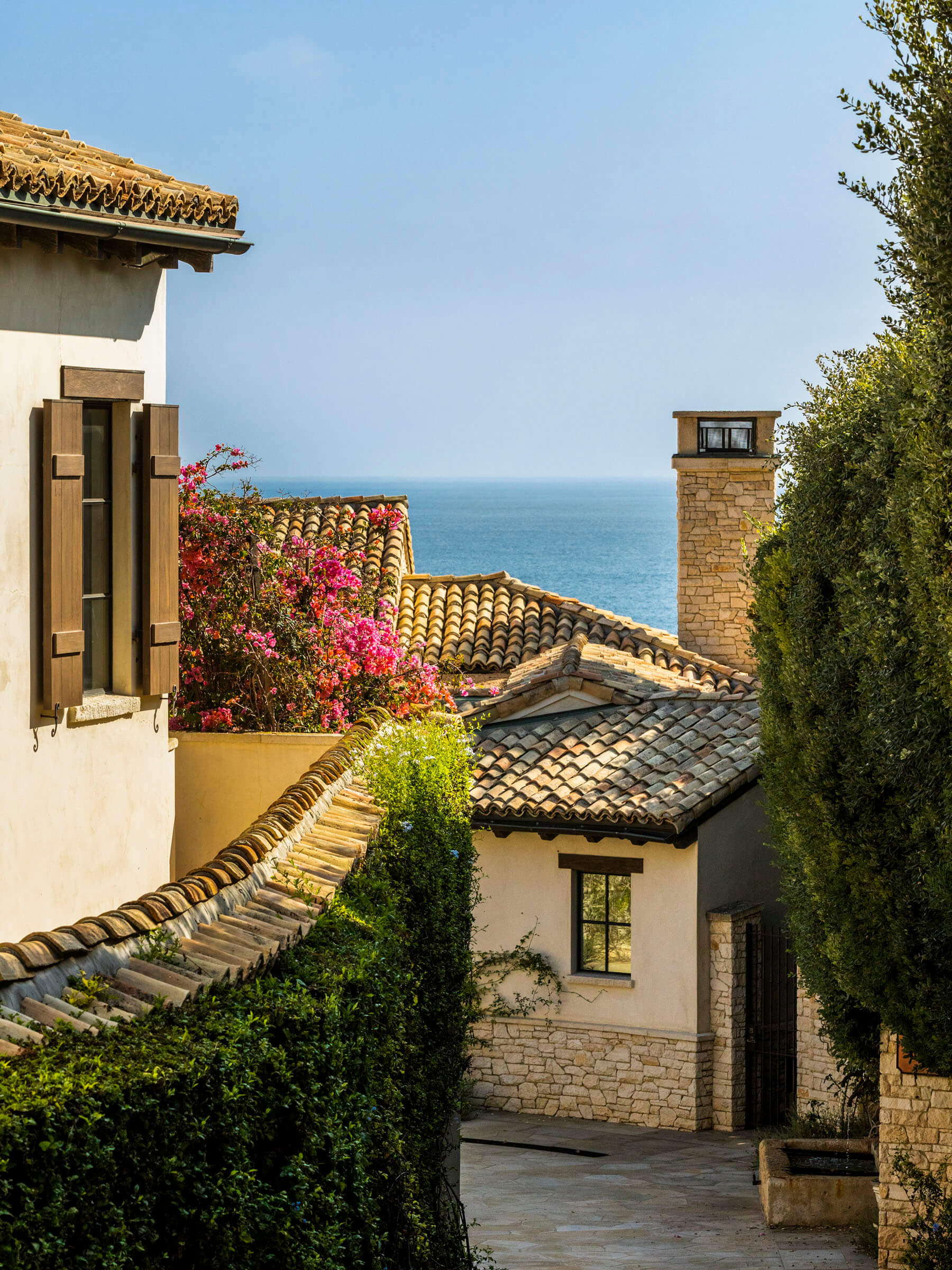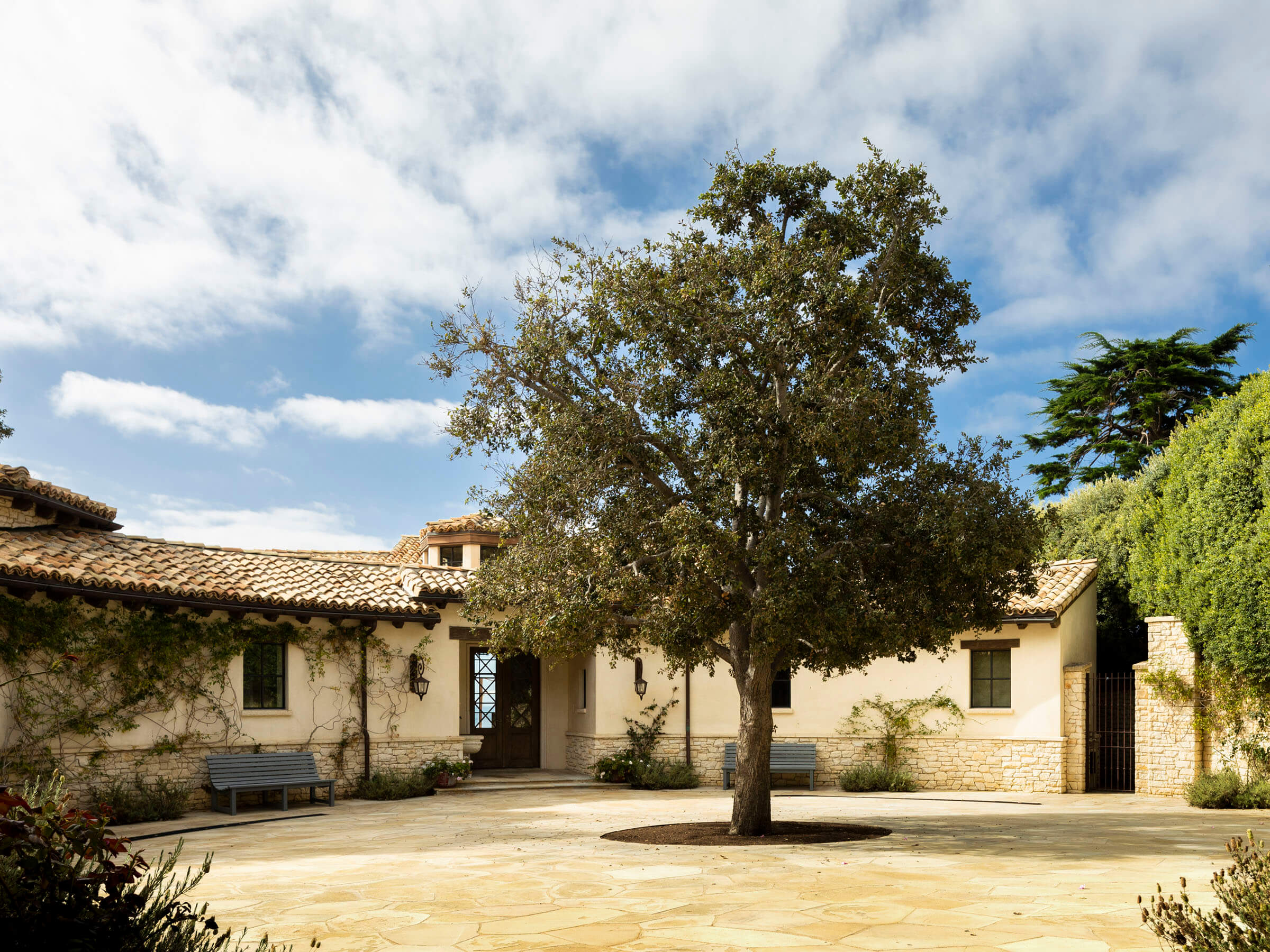 Those arriving by car enter a narrow drive, reminiscent of an Andalusian village street, and descend to a circular court—an homage to Wallace Neff's Mediterranean Revival architecture – wrapped by the compound's largest structure.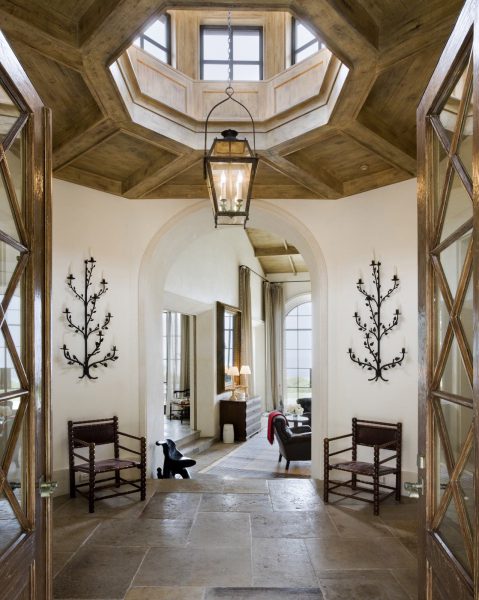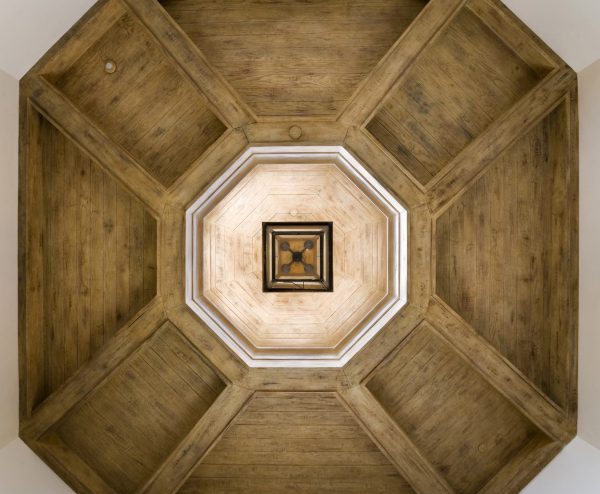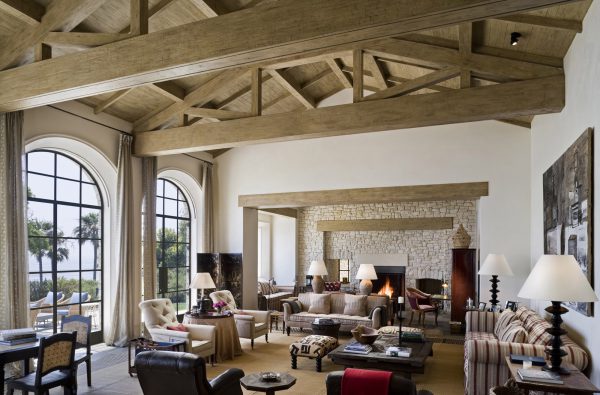 In the interior, intricately framed wood ceilings contrast with planar, waxed plaster walls. The more public rooms flow to the outside, as their stone floors continue into covered porches and open terraces. Narrow sight-line steel casement windows and doors are distinctly Californian, borrowed from the region's Mediterranean revival of the 1920's ad '30's.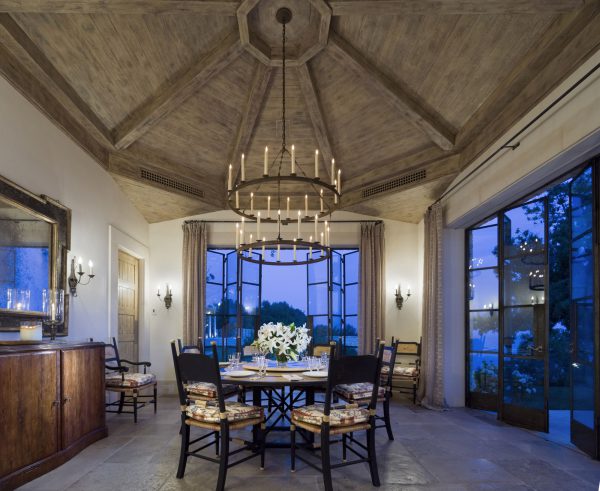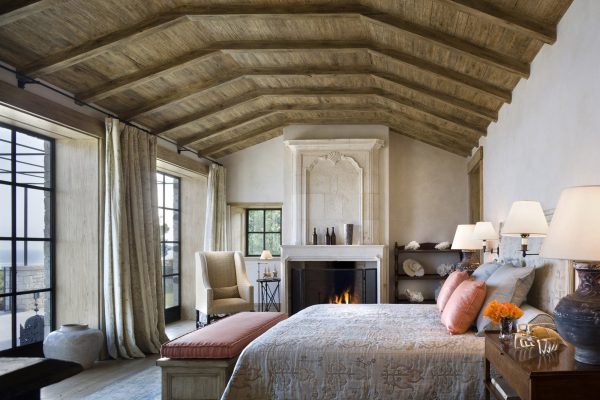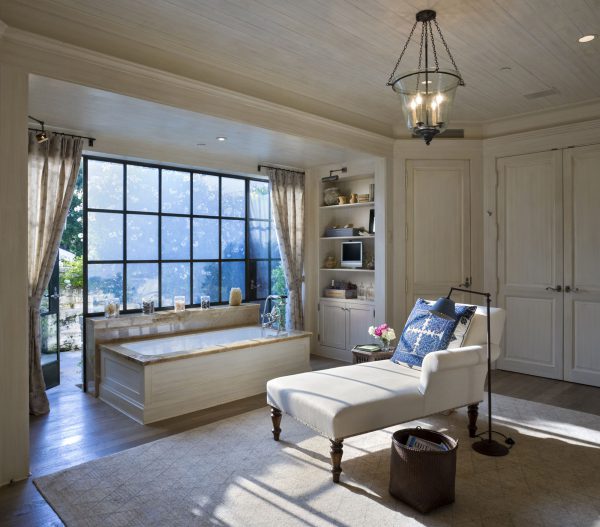 The limestone fireplace and trumeau in the primary bedroom are set against a short wall to emphasize their presence in the space without compromising the view from the bed. In her primary bath and dressing room the ceiling and walls are paneled in lime-washed oak. Windows and doors around the tub open onto a private walled garden.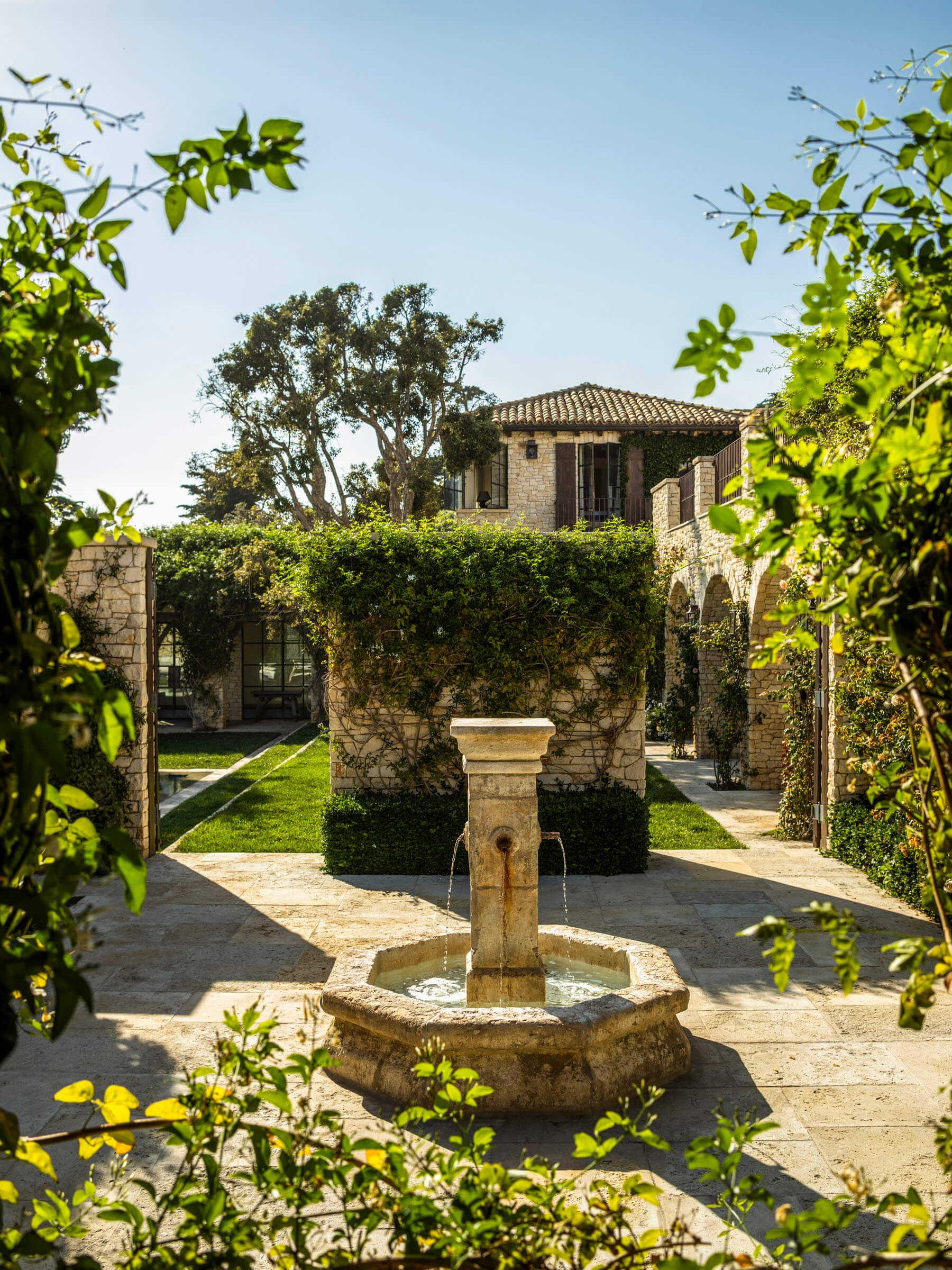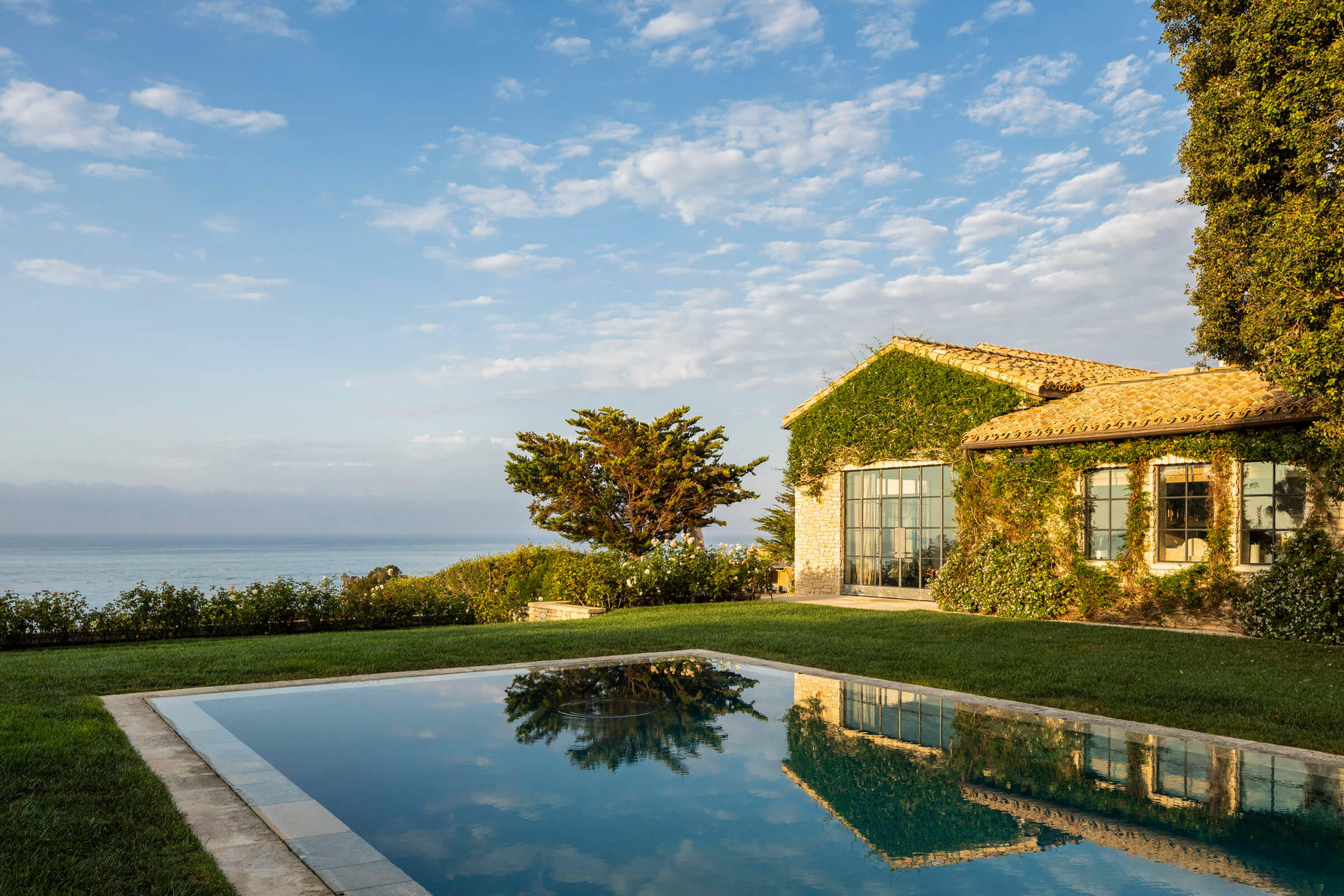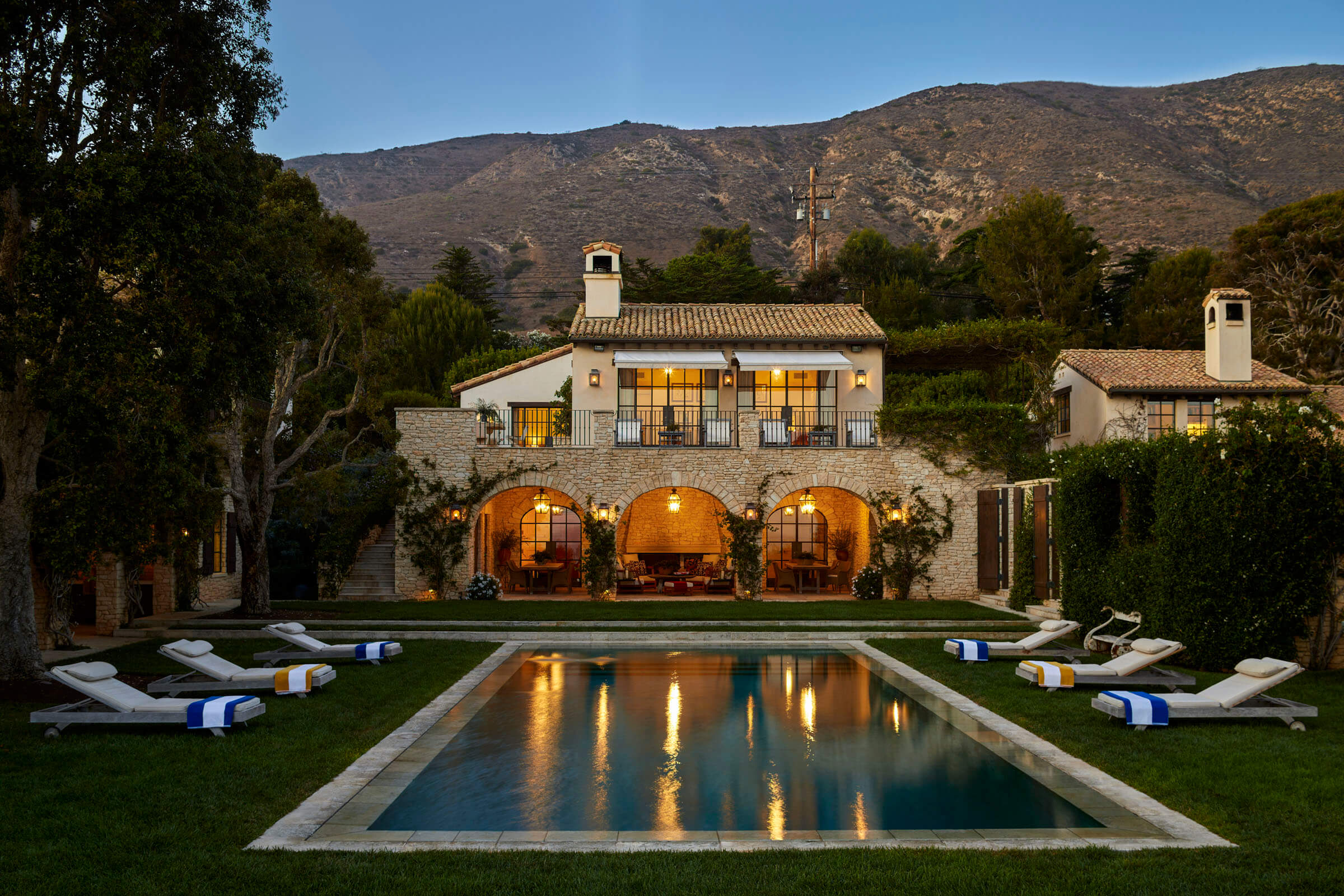 Like a traditional fountain square, the central focus of the property is a courtyard with an edgeless pool. The space is anchored at the north by a deep loggia with guest bedrooms above, open at the south to the ocean view, and framed by the living and dining rooms on one side and the primary suite on the other.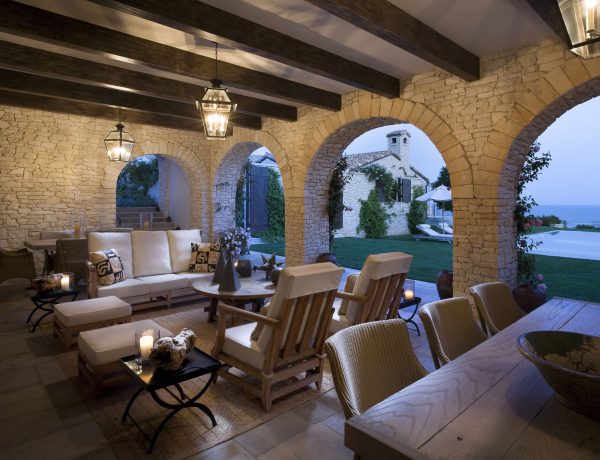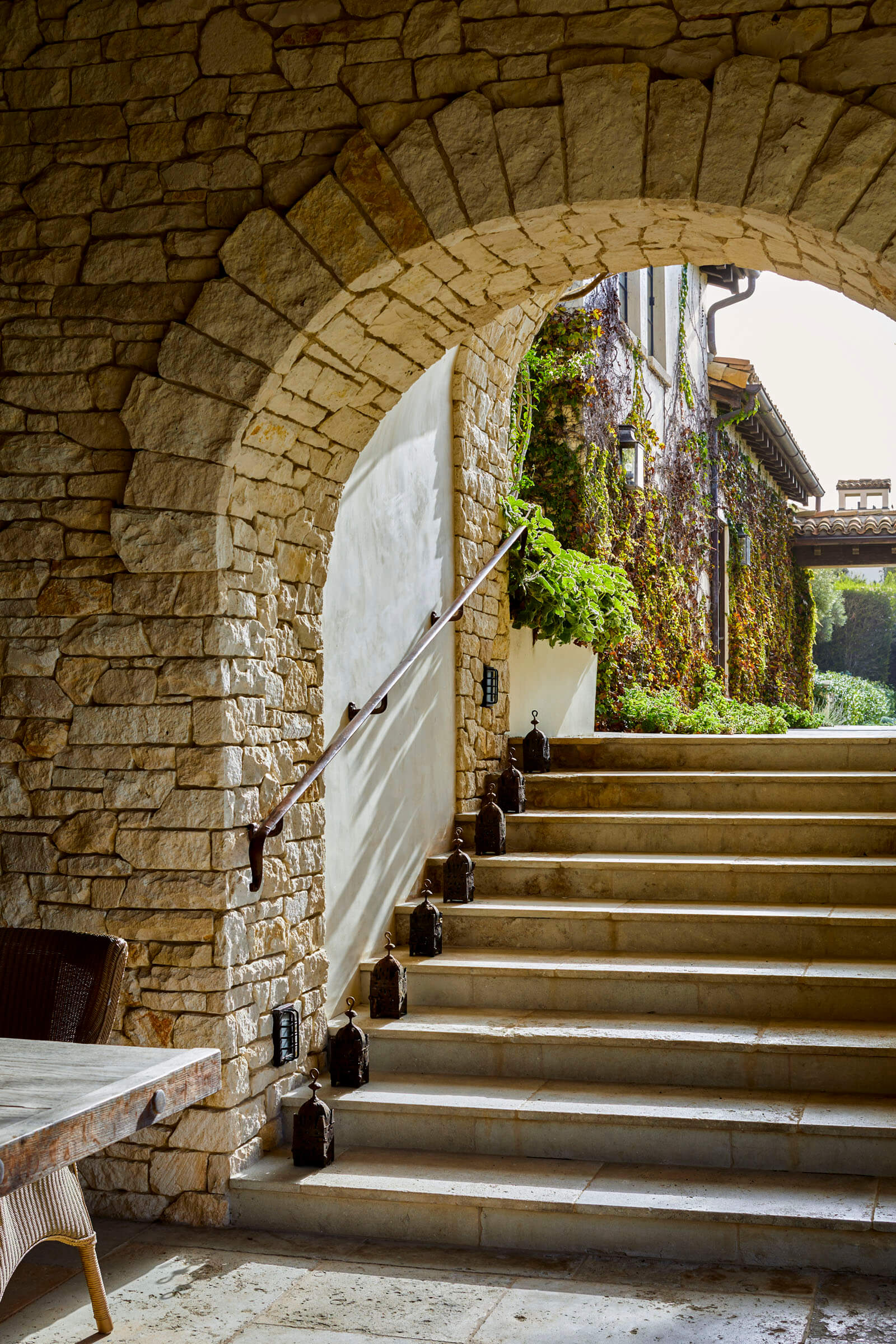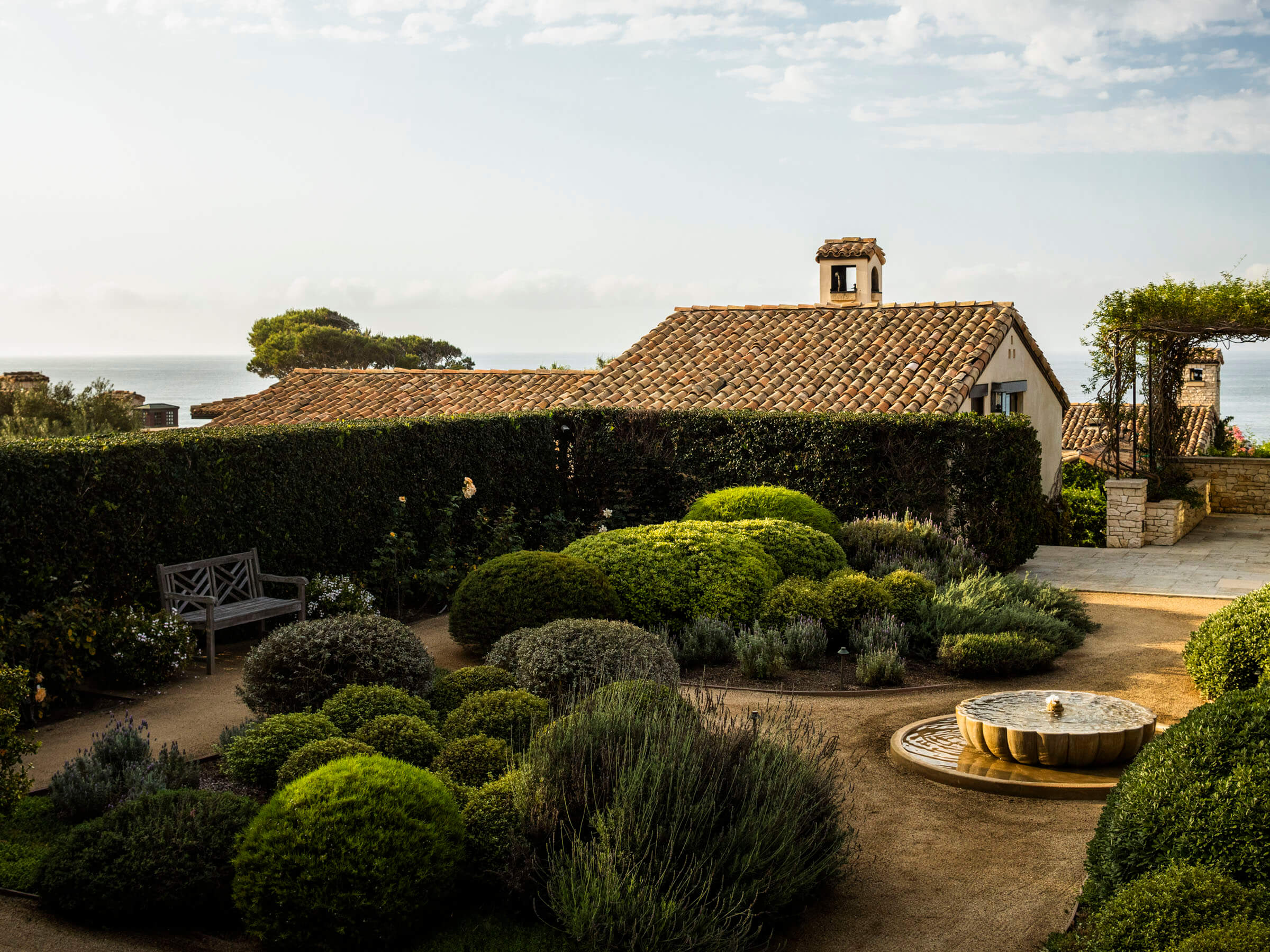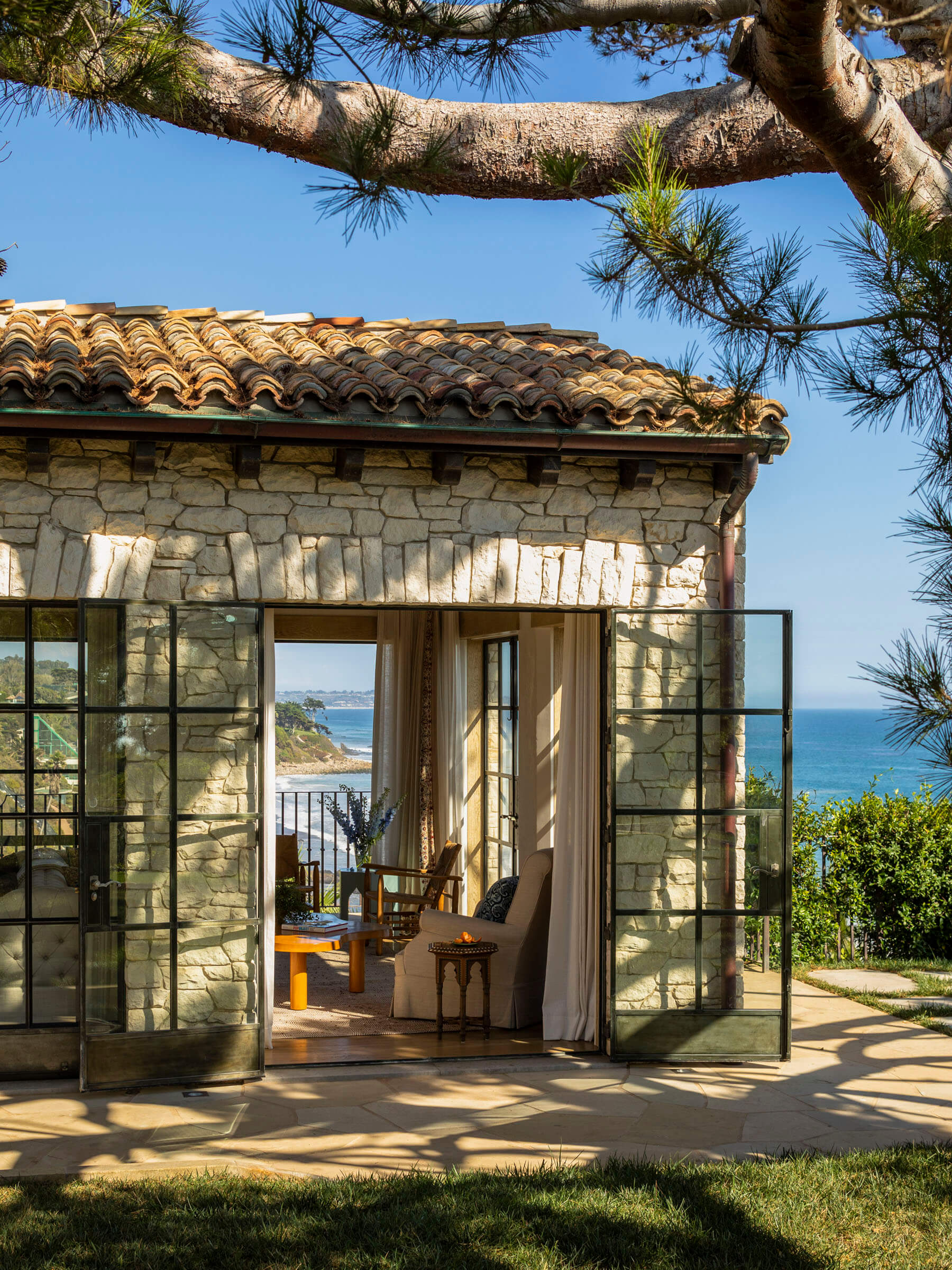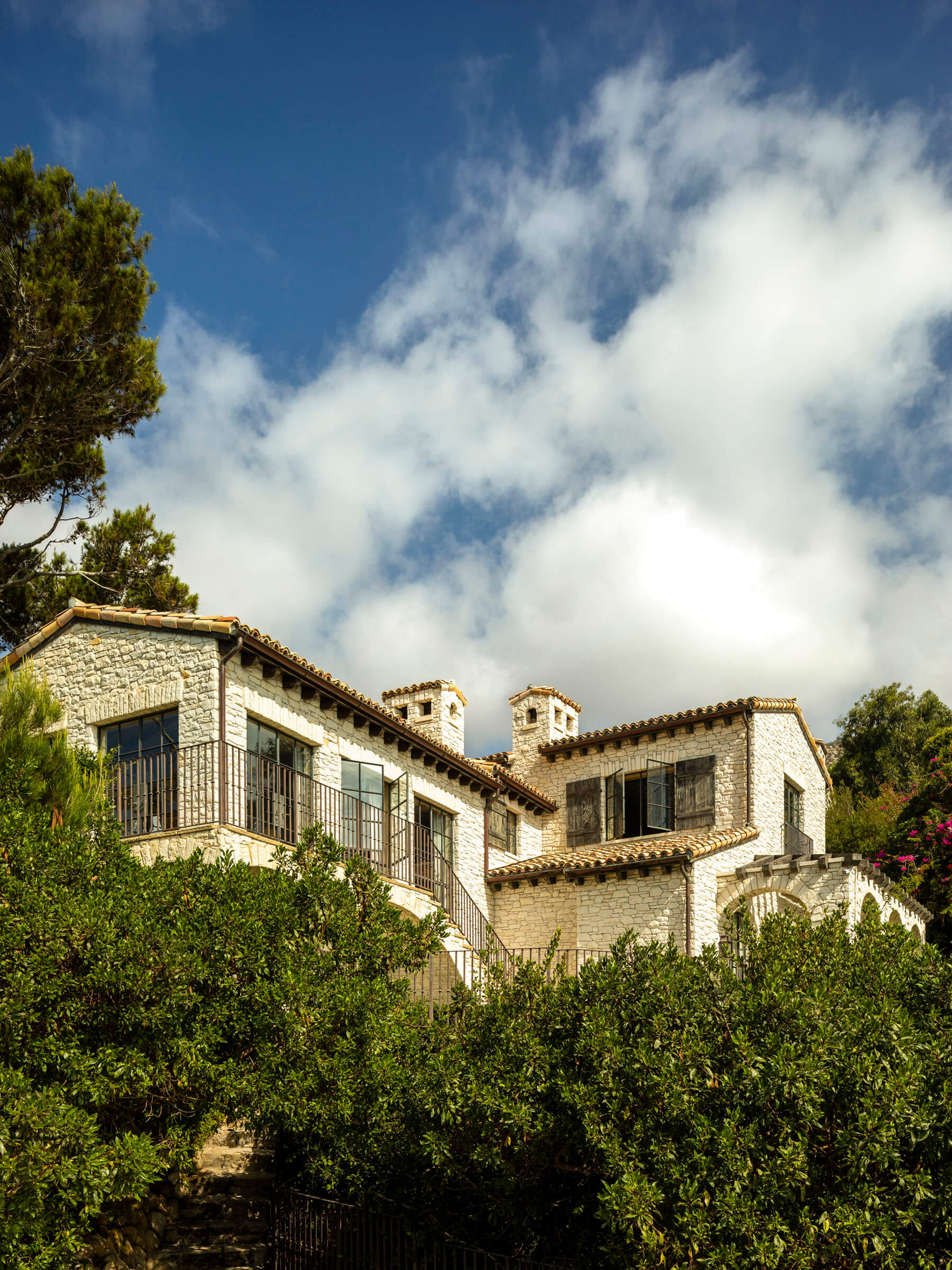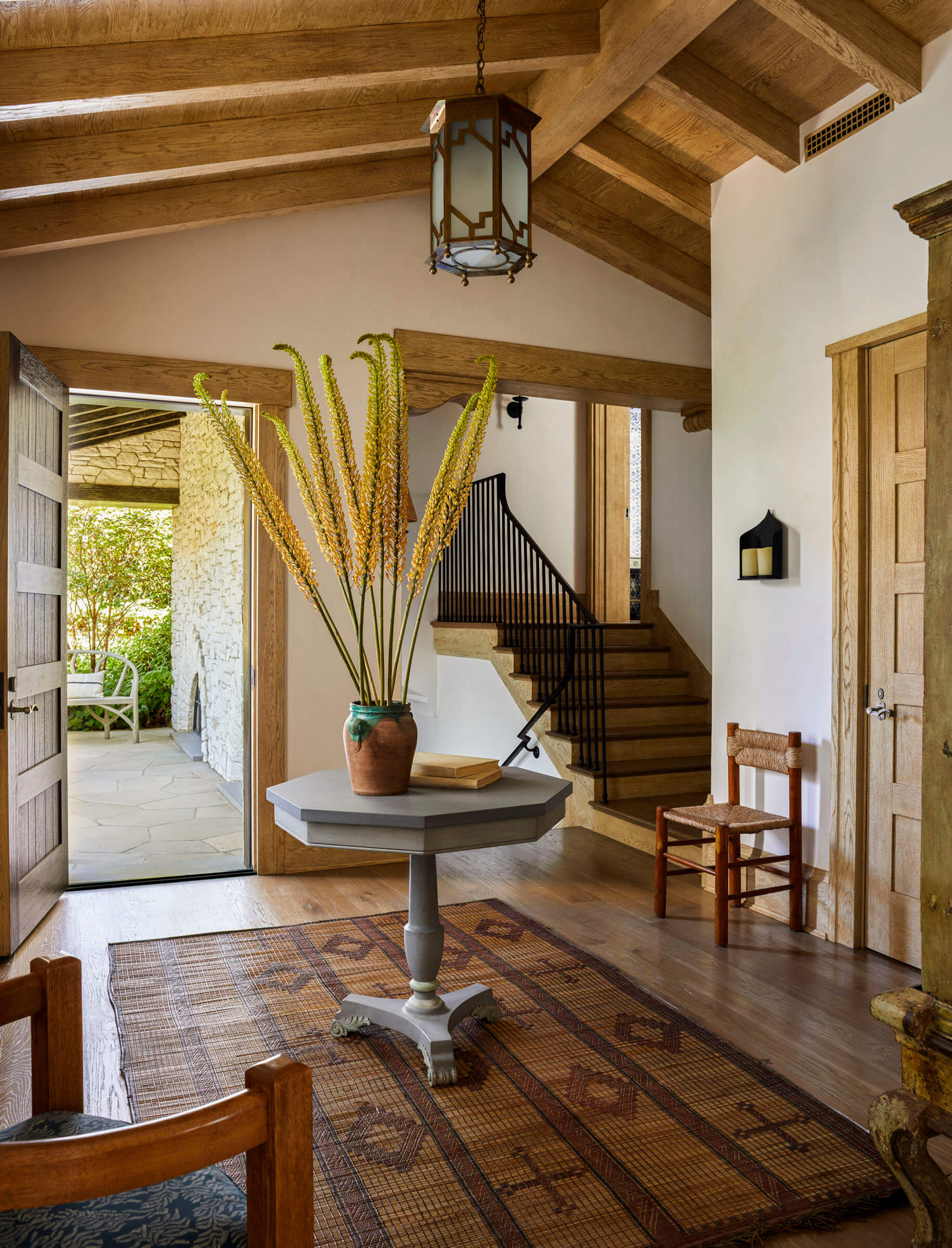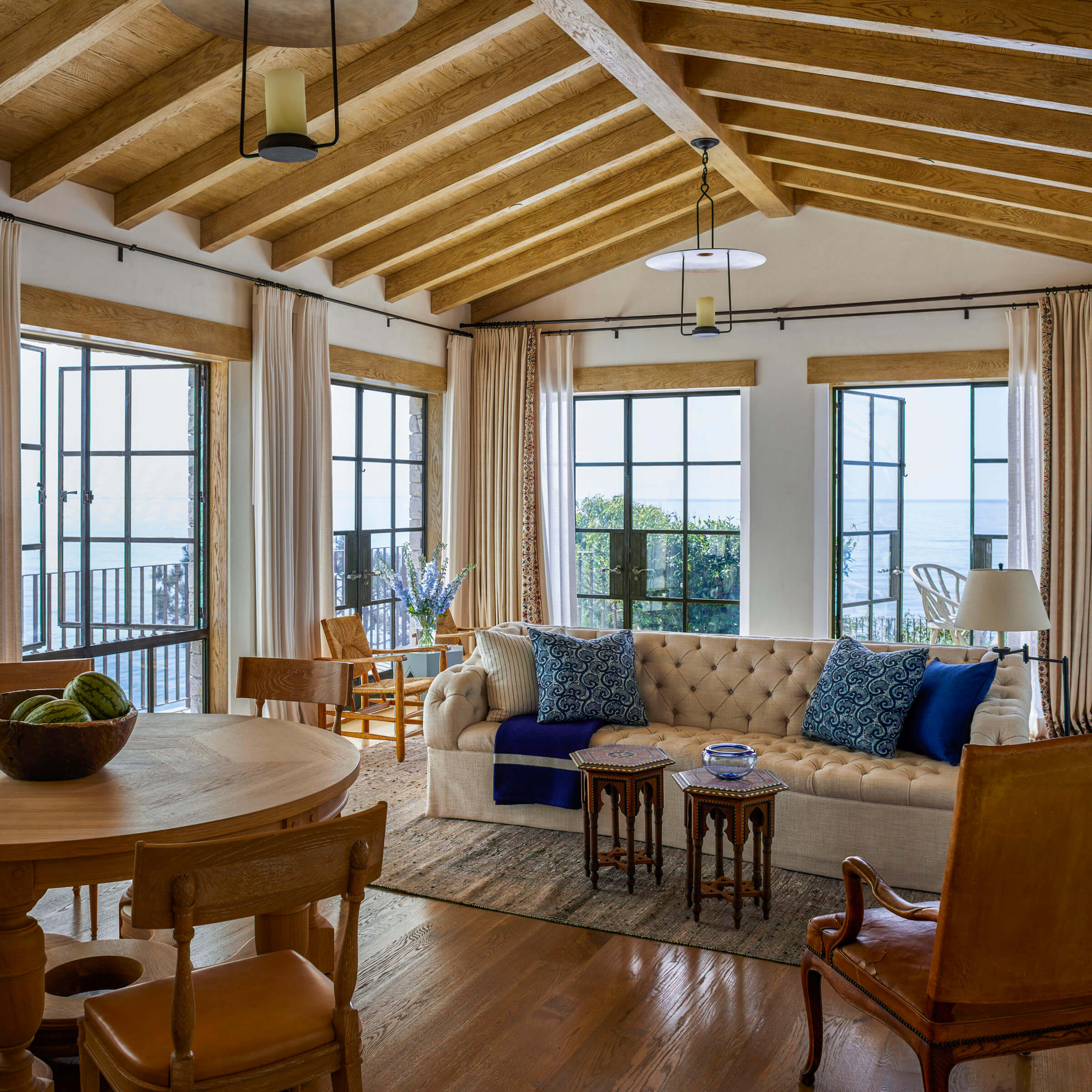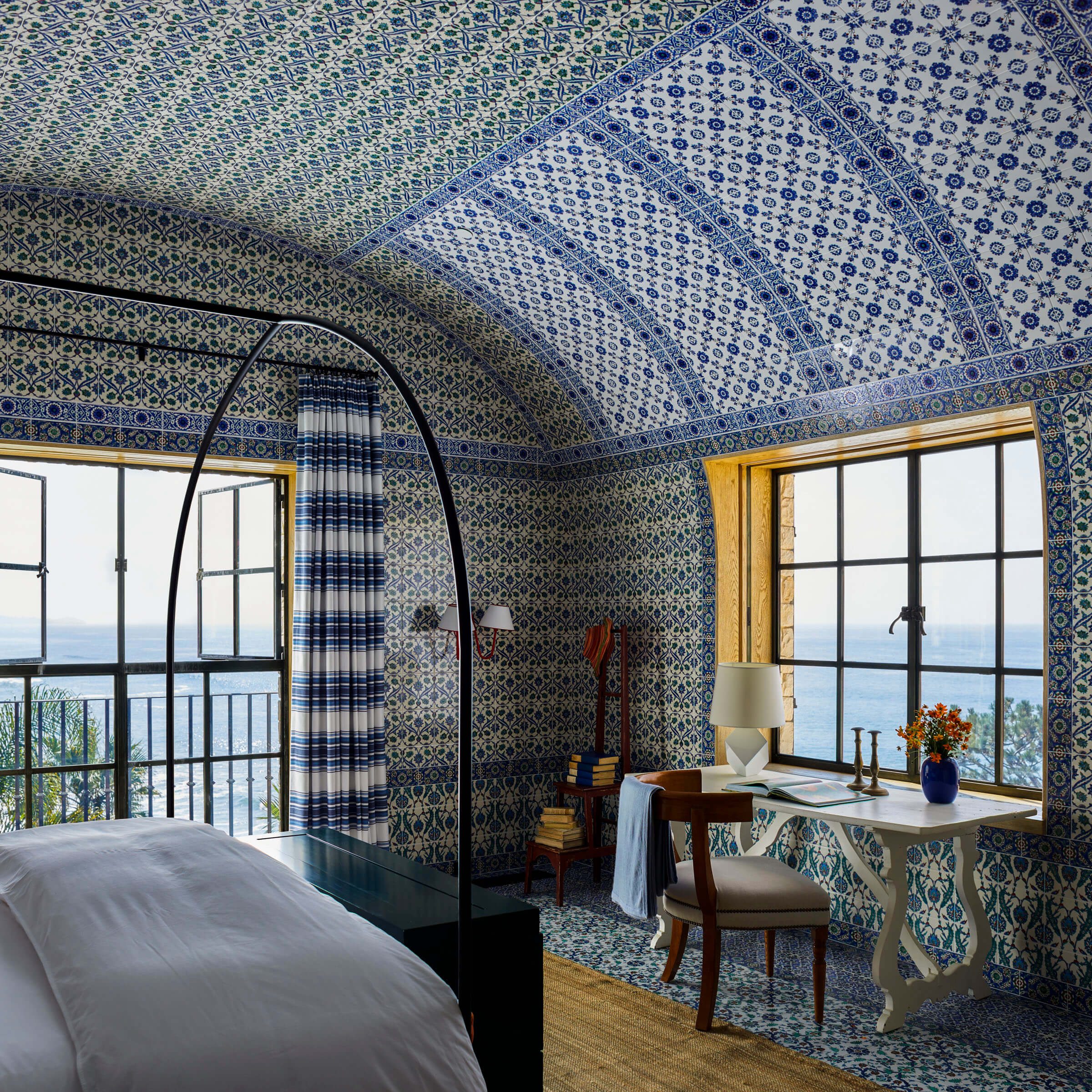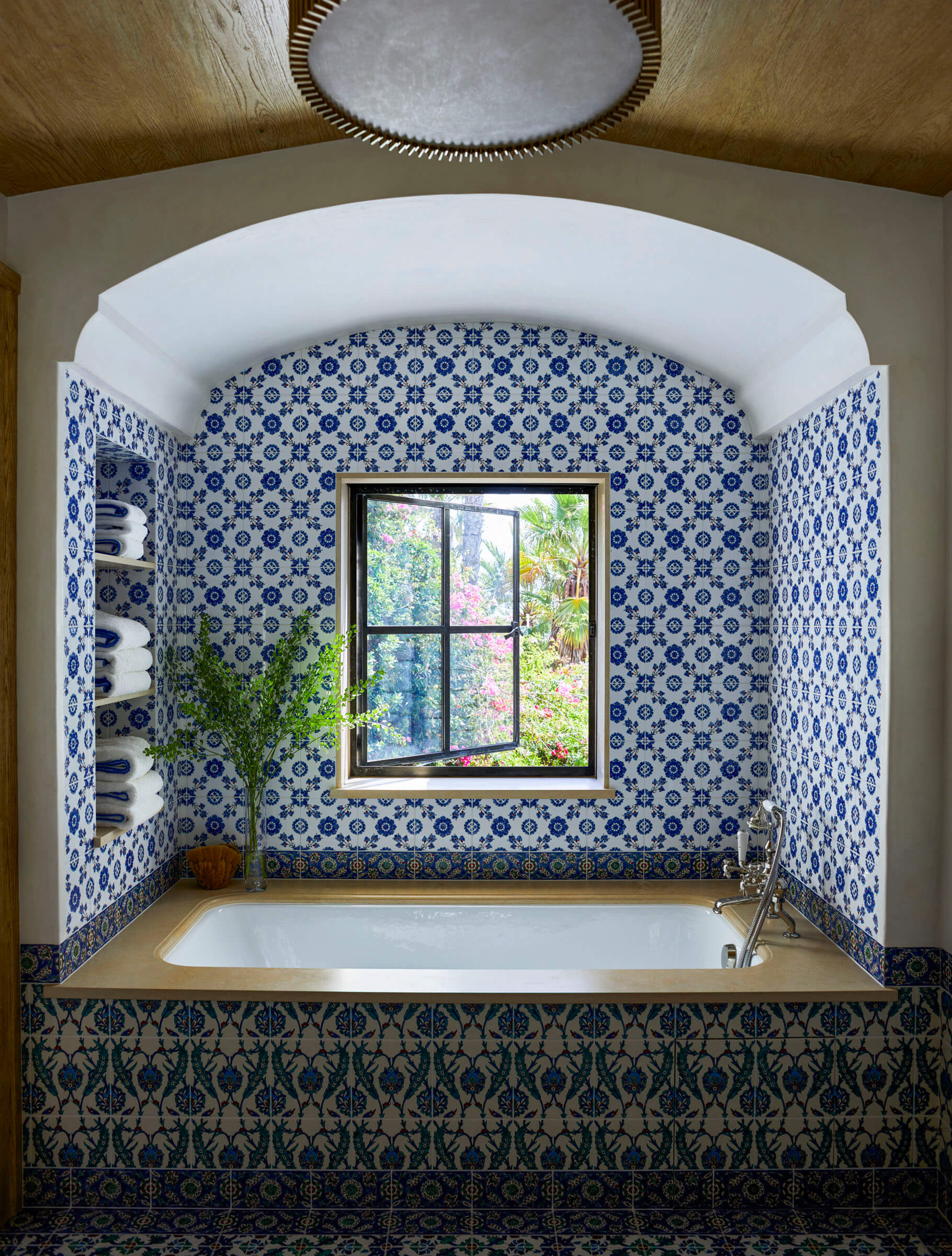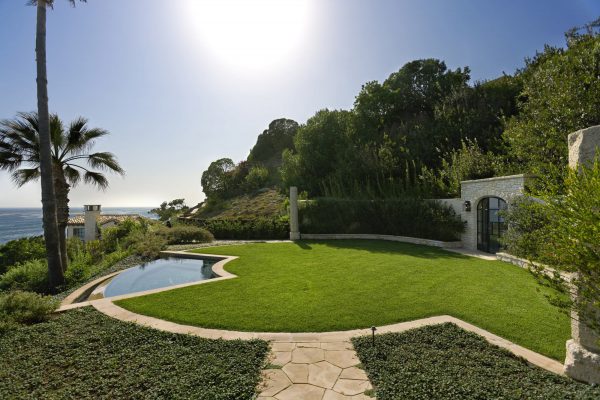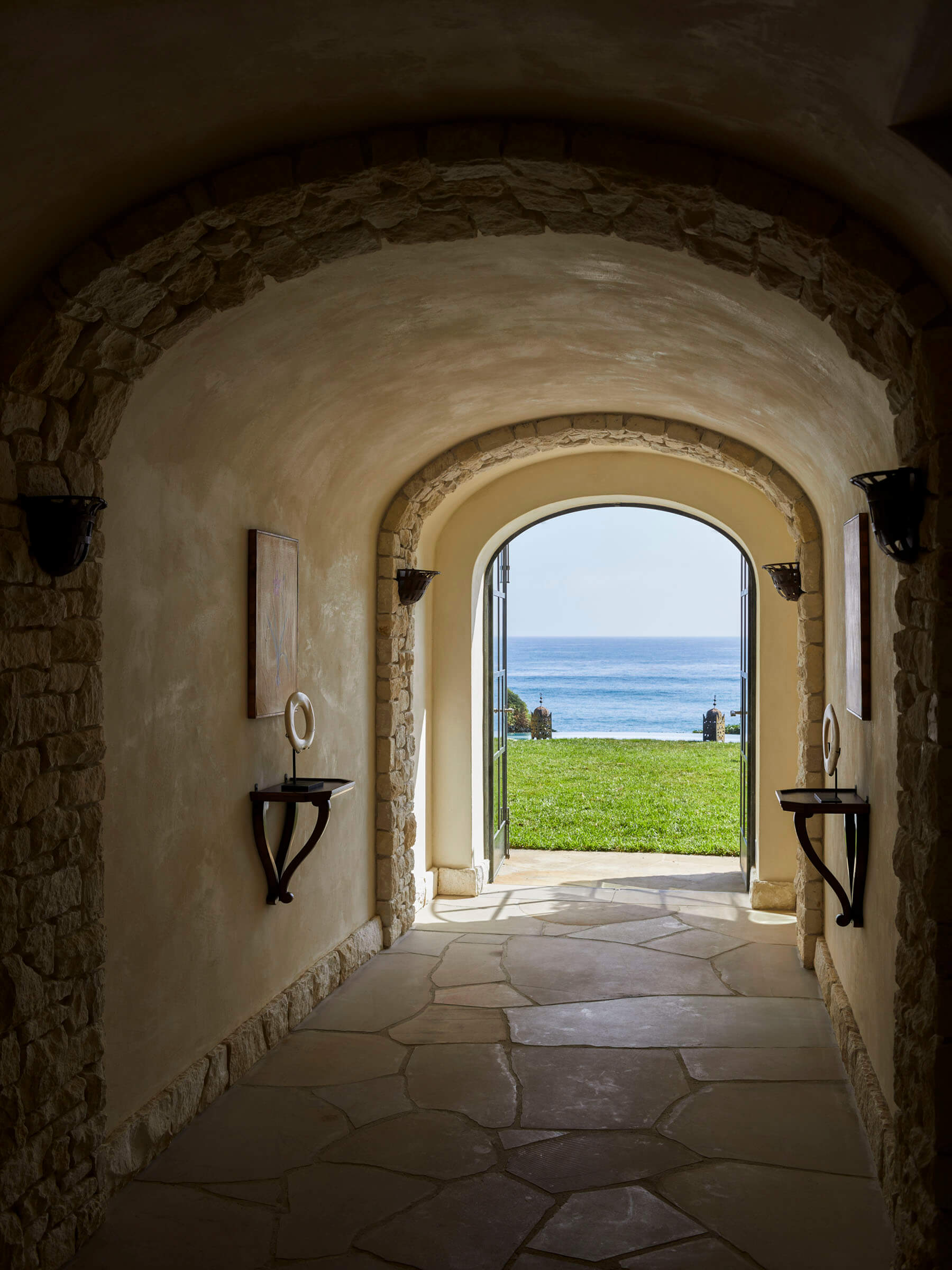 At a corner of the main lawn, an elevator provides access to a manicured lower terrace with its own horizon-edge pool; steps and pathways continue down to a cottage, built on the footprint of a pre-existing lifeguard's shack, and from there to the beach.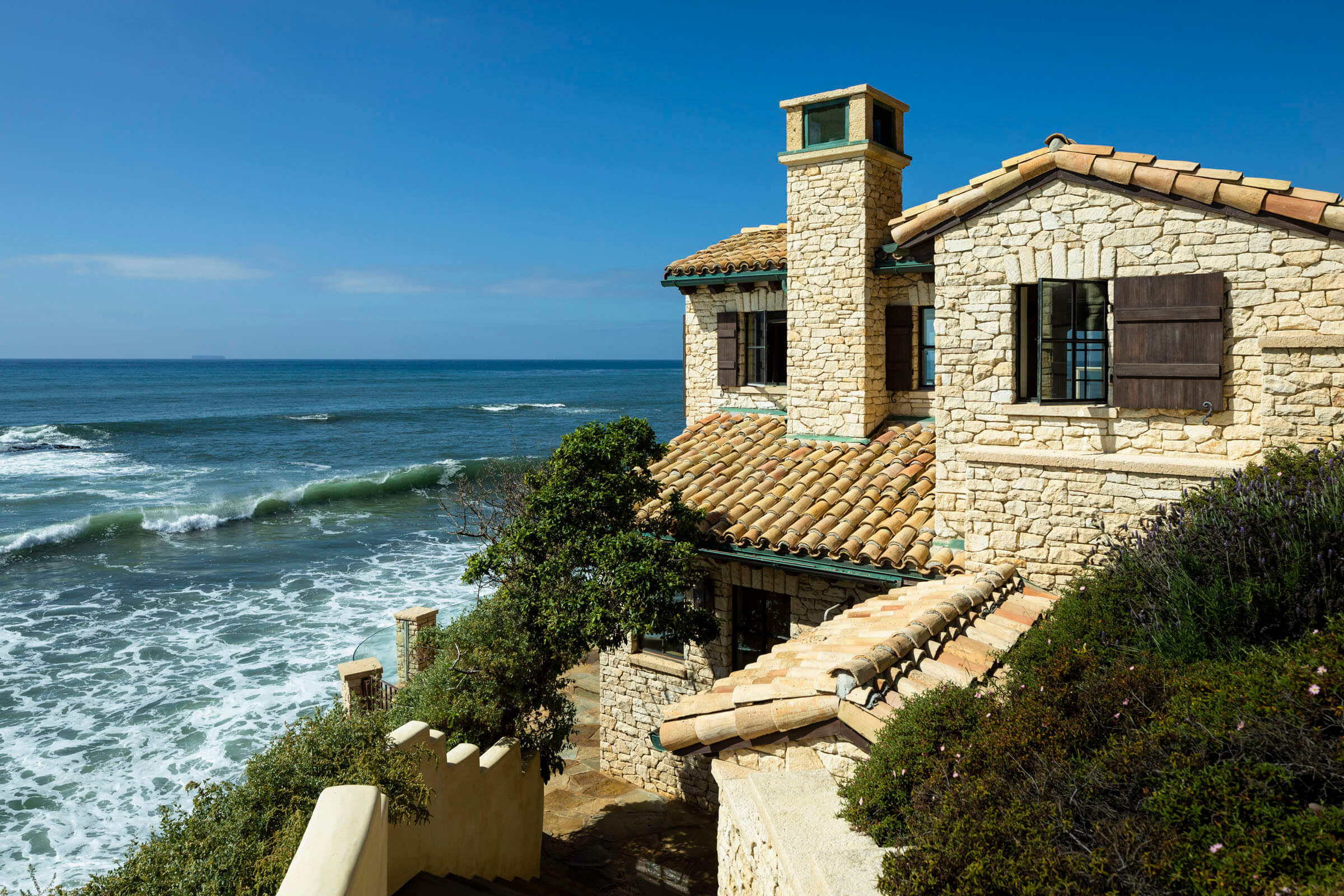 Project Partner: Roger H. Seifter
Interior Design: Jean-Louis Raynaud & Kenyon Kramer, and David Netto
Landscape Design: Deborah Nevins Associates
Photography: Eric Piasecki and Peter Aaron/OTTO