House on the Southern California Coast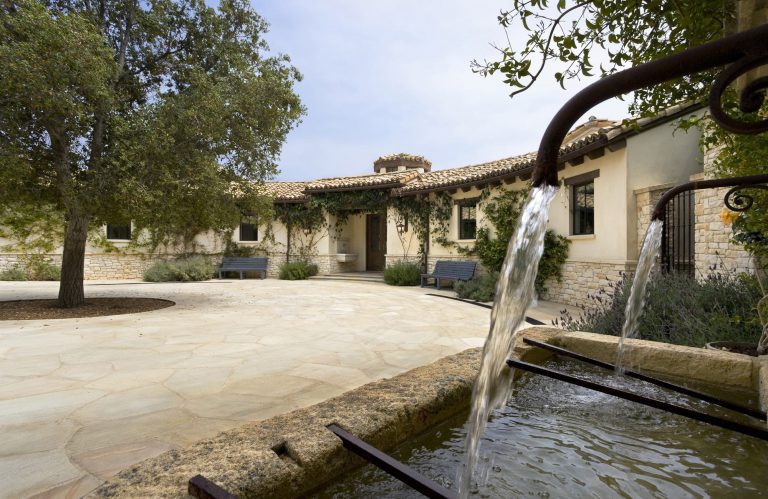 Set on a bluff overlooking a spectacular stretch of Pacific coastline, this family compound is a series of semi-independent structures and garden courtyards inspired by Mediterranean hill towns.

Roger Seifter, Project Partner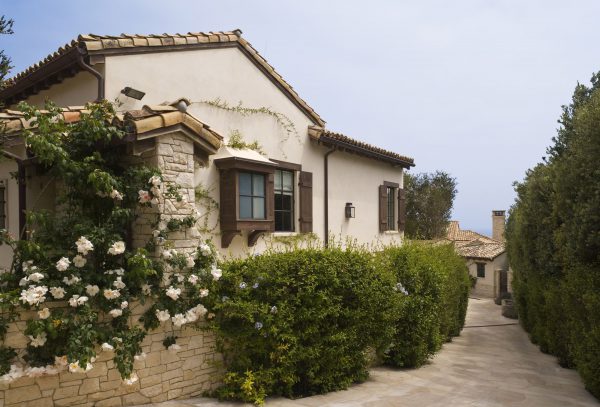 Intimate courtyards and gardens open from each building, interconnected by half-hidden pathways, while outdoor stairways and broad shaded terraces celebrate and punctuate the steeply sloping site. Material applications such as limestone rubble walls, exposed rough timber framing and antique terracotta roof tiles reinforce the compound's hill town character.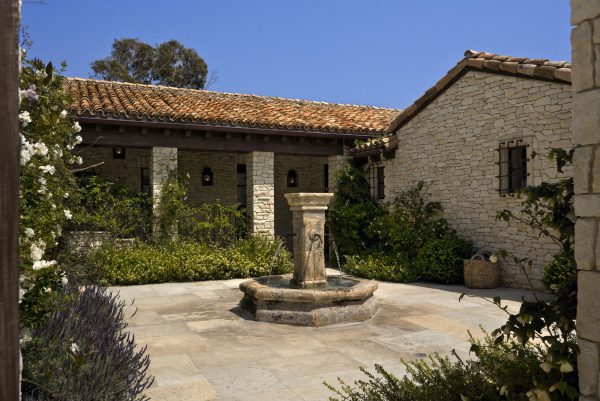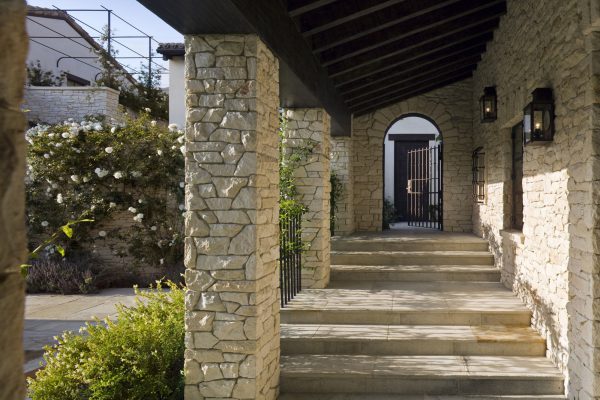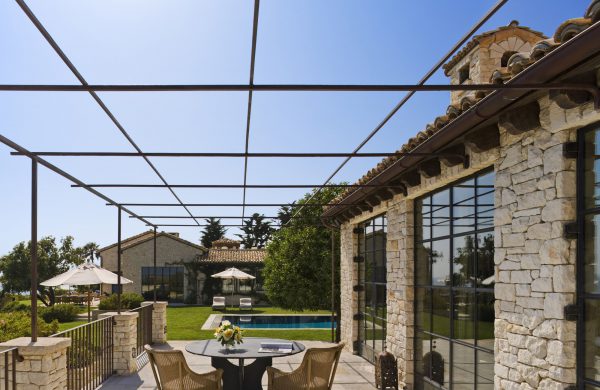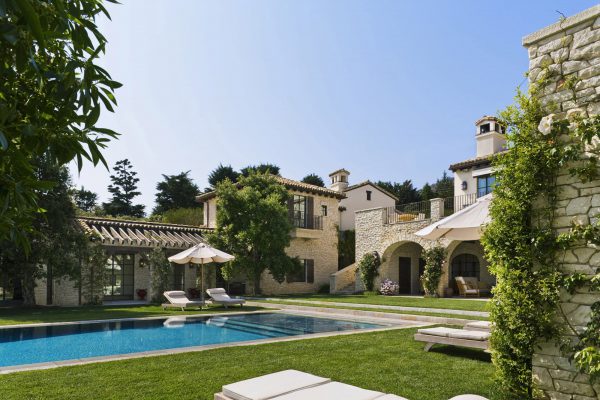 Like a traditional fountain square, the central focus of the property is a courtyard with an edgeless pool. The space is anchored at the north by a deep loggia with guest bedrooms above, open at the south to the ocean view, and framed by the living and dining rooms on one side and the primary suite on the other.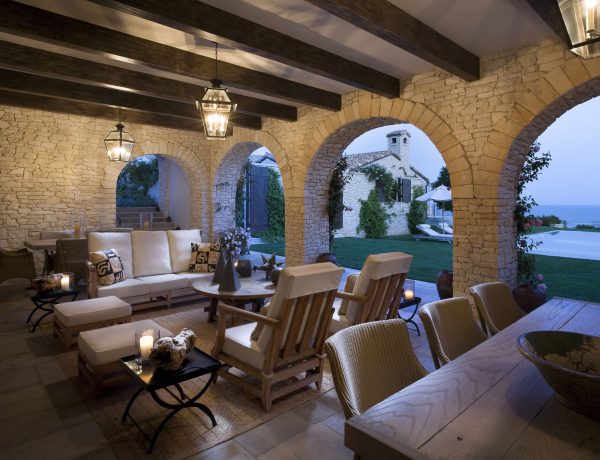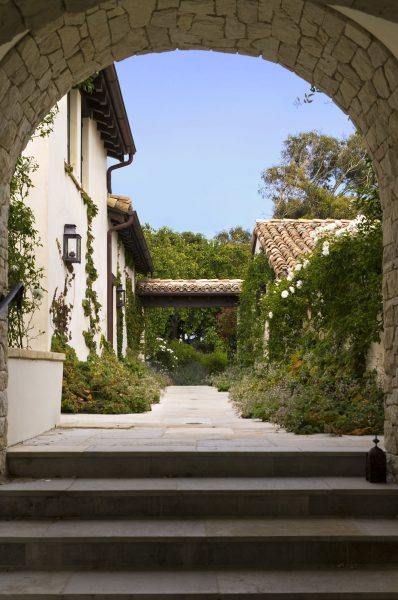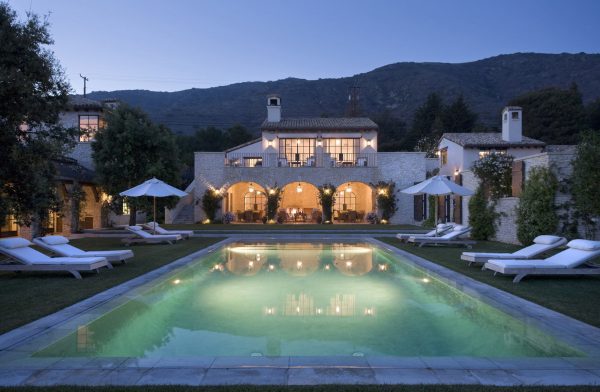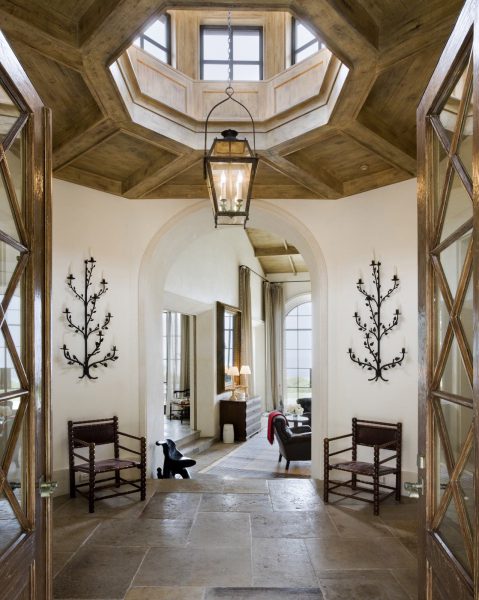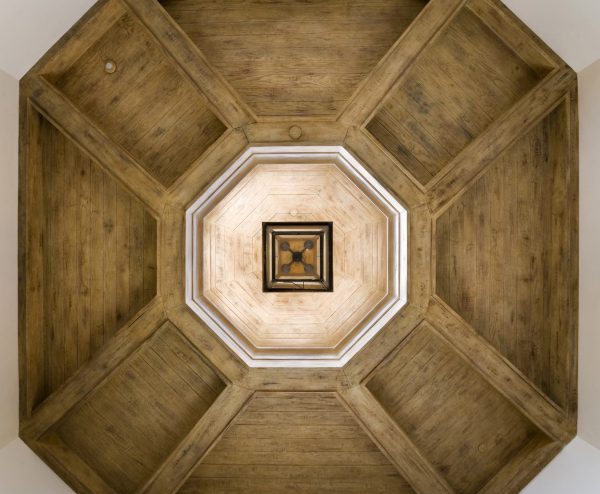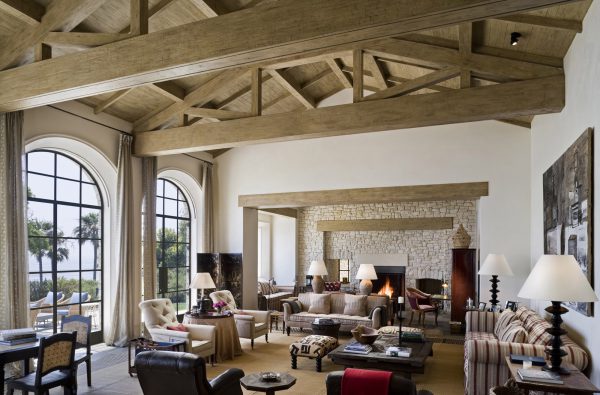 In the interior, intricately framed wood ceilings contrast with planar, waxed plaster walls. The more public rooms flow to the outside, as their stone floors continue into covered porches and open terraces. Narrow sight-line steel casement windows and doors are distinctly Californian, borrowed from the region's Mediterranean revival of the 1920's ad '30's.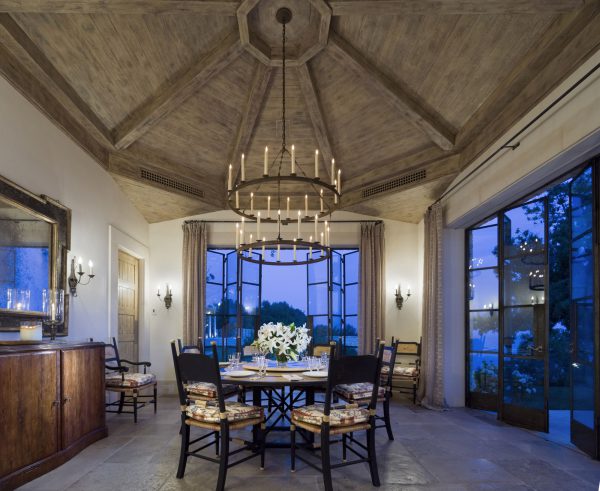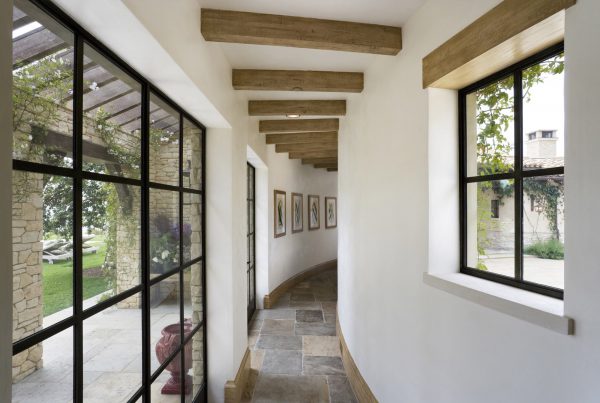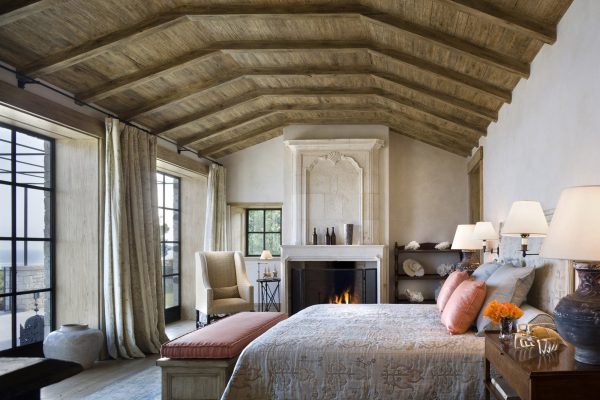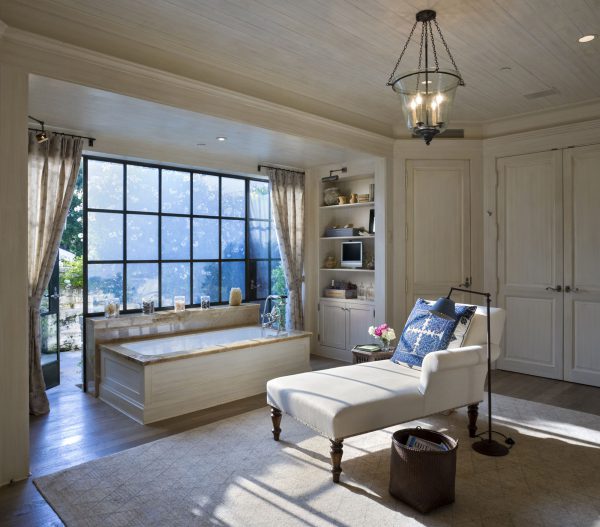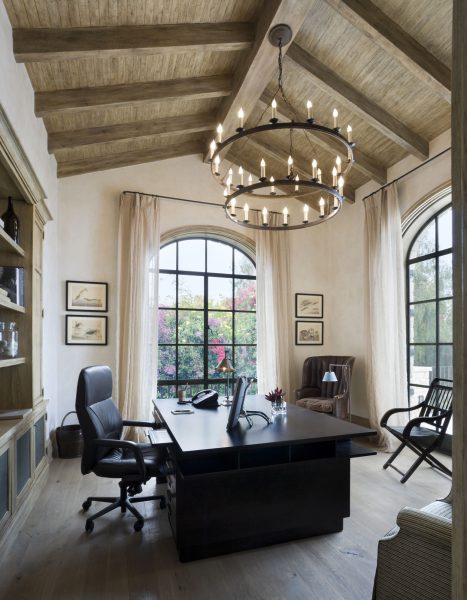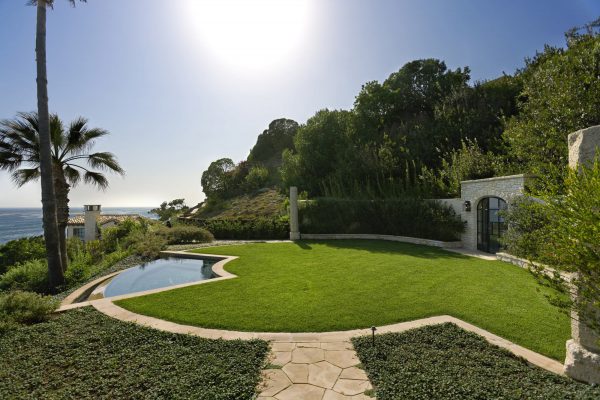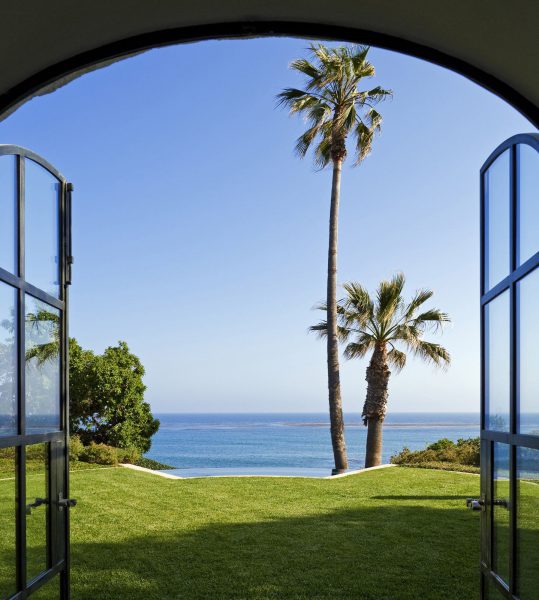 Shellstone pathways meander down to the beach below, stopping at a horizon-edge spa and a cozy beach house retreat along the way.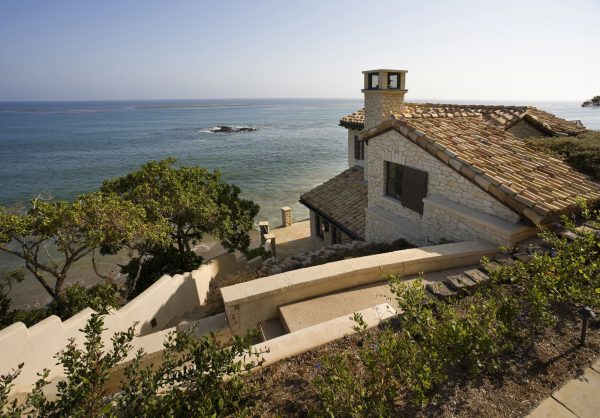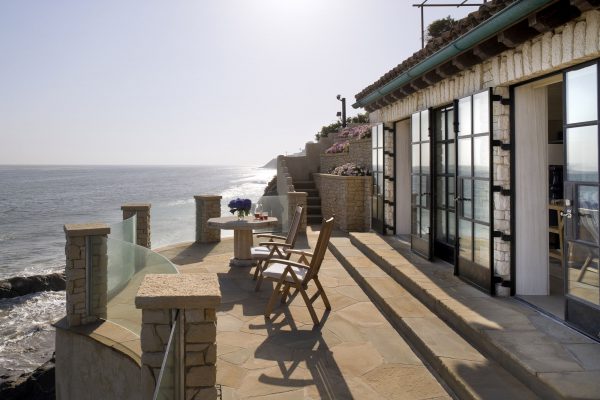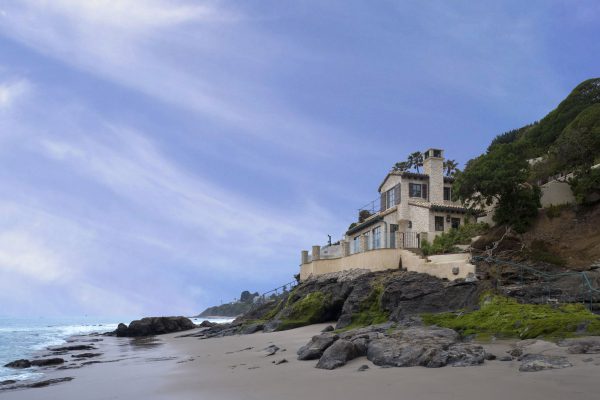 Project Partner: Roger H. Seifter
Interior Design: Jean-Louis Raynaud & Kenyon Kramer
Landscape Design: Deborah Nevins Associates
Photography: Peter Aaron / OTTO